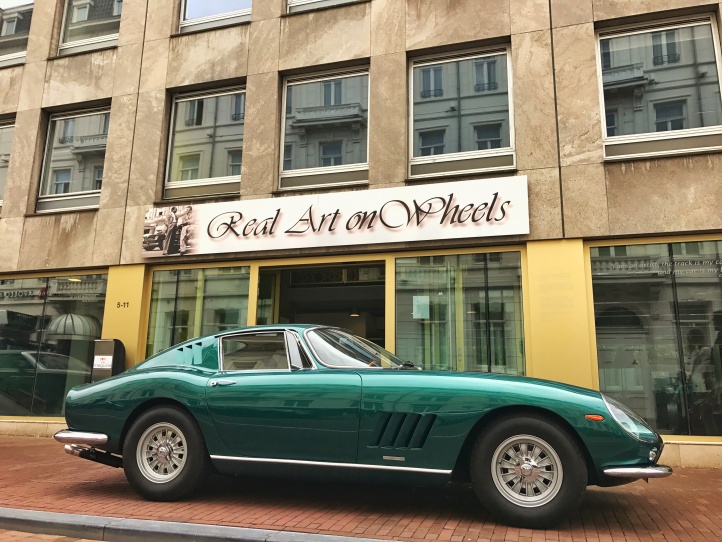 Amsterdam Pop-Up Store
We are proud to announce the opening of our Pop-Up Store in downtown Amsterdam. Following other European cities Amsterdam is the first city in The Netherlands with a showroom full with classic and extraordinary vehicles. "We see historic motorcars as a work of art, all our vehicles are completely documented and fully checked" says an over-enthusiastic Bodie Hage of Real Art on Wheels. "Besides cars, we will offer a wide variety of interesting posters, photographs, bronze sculptures and other memorabilia". The Pop-Up store is located in the main luxury shopping street of Amsterdam, the famous - 300 meter long - P.C. Hooftstraat, besides stores of international fashion brands such as Dior, Louis Vuitton, Armani, Gucci, Ralph Lauren, Jimmy Choo, Chanel, Philipp Plein, Hackett London, Hermès, Valentino, Paul Smith, IKKS and many others. Until April 2017 the building was used as office by the lawyers of "De Vos Advocaten". Since the building was bought by its new owner, IVY Group, some renovations were done and Real Art on Wheels was contracted to open their Pop-Up Store.

Real Art on Wheels will display a wide variety of interesting motorcars. Please don't hesitate to contact us for further details. We hope to welcome you in the coming period in Amsterdam.

Real Art on Wheels
Pop Up Store


P.C. Hooftstraat 5-11
1071 BL Amsterdam
The Netherlands
Telephone: +31-6-53874570