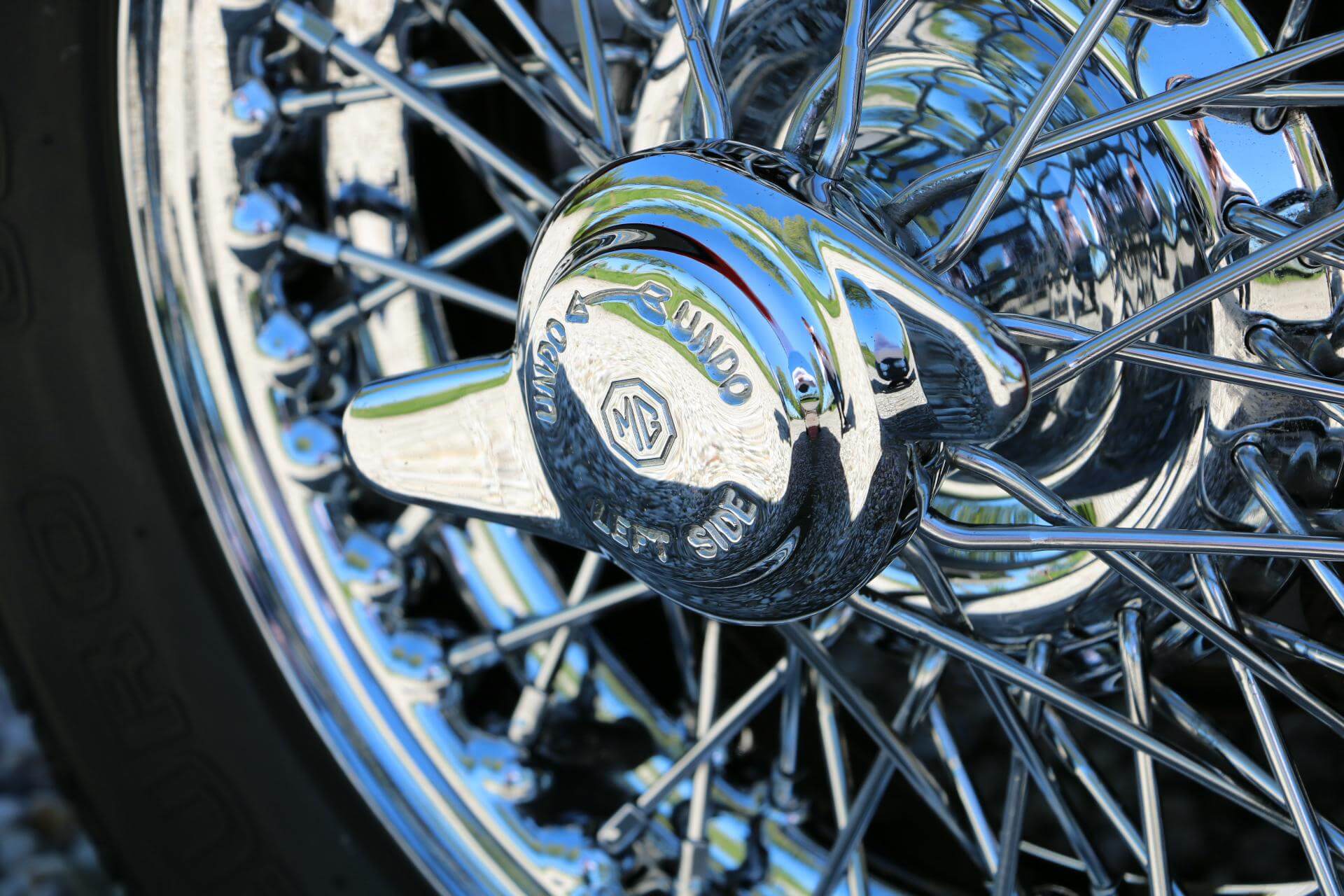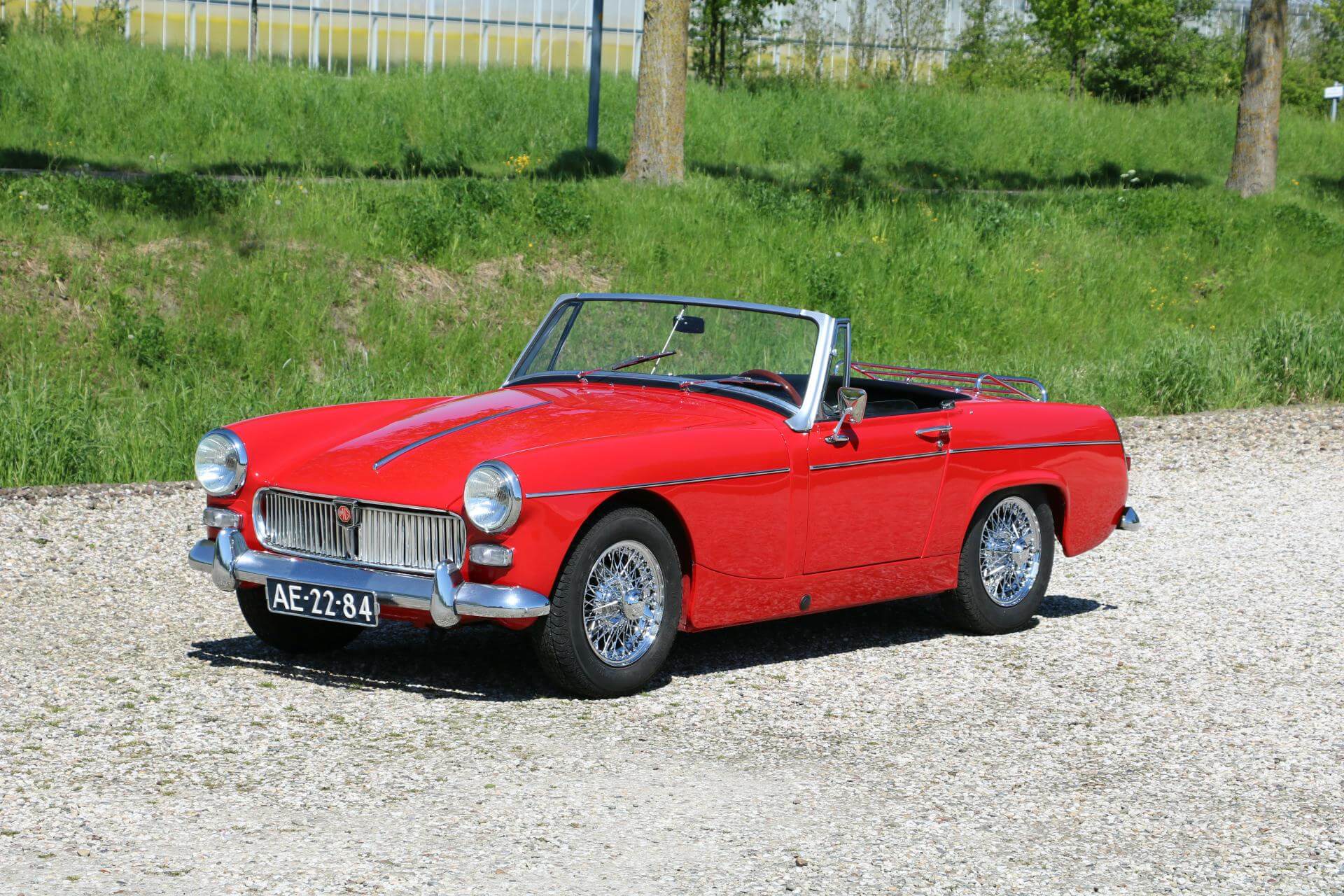 The perfect classic
The MG Midget Mark II became available in 1964. Externally the main changes were the doors, which gained wind-up windows, swiveling quarter lights, external handles and separate locks. The windscreen gained a slight curvature and was retained in a more substantial frame. The rear springs were replaced by more conventional semi-elliptic types which gave a better ride. The engine block was strengthened and larger main bearings were fitted. The power of the 4 cylinder with 1.098 cc – increased to 59 horsepower.
The MG Midget is a very reasonable prized vehicle to start into the classic car scene. MG's are famous for their classic British car experience and very reliable, although all with most British classic cars – they might sweat some oil and water.
Our MG Midget Mark II
This MG Midget Mark II was originally delivered in the United States of America. In the late 1990s the car was imported into The Netherlands. Definately the car was imported from a very dry state, due the car's solid bodywork. A comprehensive restoration was carried out with eye for originality. More recent the chrome wire wheels were replaced and a full service was carried out.
This example is a desirable Mark II car. The car comes with a valid Dutch registration and APK (like MOT/TUV/CT). The car is ready to be enjoyed.
This MG Midget is for sale, please don't hesitate to contact us for further details.