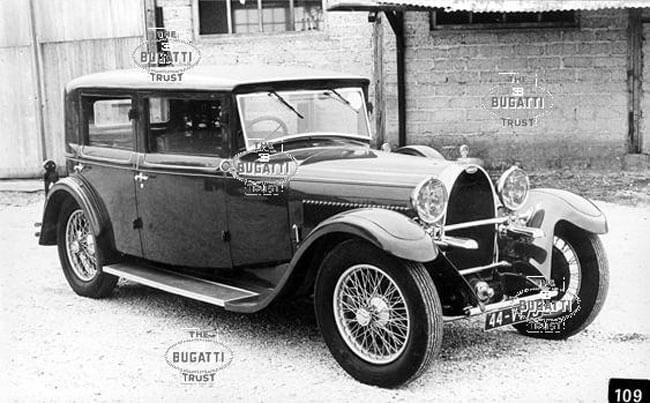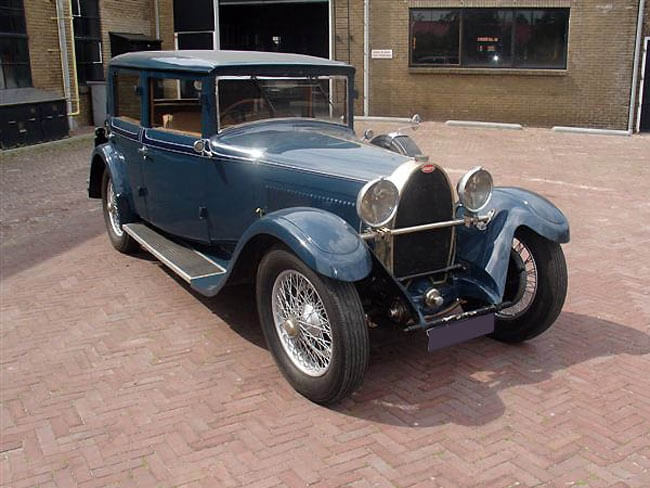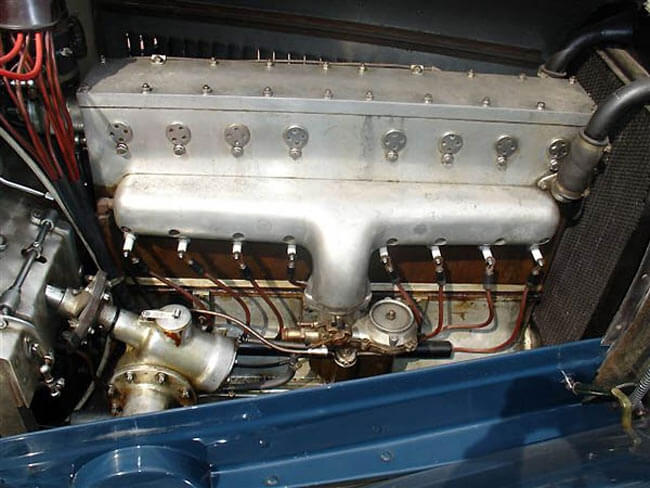 The history, of this 1930 Bugatti Type 44
On the 31st of October 1930, this Bugatti Type 44 was delivered to Marcel Manon through Ternes Automobiles in Paris. Manon was an industrialist from La Vaucluse and purchased the Type 44 with chassis number 441252. In 1933, he exchanged the car for a Bugatti Type 49 Gangloff Aerodynamique with Garage Monestier in the southern part of France.
On November 17 in 1933 the car was sold to a another industrialist, a certain Mr. Chavant. Then, in 1937, he sold the car to Roger Berthaut in Charentes. The third owner kept the car over 20 years in ownership. In 1960, Lucien Mette, who was a trader, bought it and sold the car to collector Francois Lecorche in Clermont Ferrand in 1962.
In 1967, after he restored the car, Lecorche sold the car and bought a Bugatti Type 55 Jacques du Montant instead. The next owner had it over 20 years but in 1990, the car was sold to Mr. Roy in Paris. Roy sold it to Paulette and in 1998, the car was bought by Mr. J. Jonker from the Netherlands. Although the car benefitted from a restoration in the 1960s, this Bugatti Type 44 is in very original shape. In fact, the bodywork was never removed from the chassis: the car still has its original Van Vooren coachwork.
This Bugatti Type 44 is mentioned in the Bugatti register and pictured in Pierre Dumonts book Les Pur Sang de Molsheim from 1975 on page 347. It's also mentioned in Greilsamer Bugatti on page 151, a book from H.G. Conways, from 1978. It received a fourth mention in Bugantics, a book specially made for Bugatti fans in 1965. You can find it on page 28.
Real Art on Wheels sold the car in 2015.
Ettore Bugatti: racer and innovator
By the early 1930s, Ettore Bugatti established an unrivalled reputation for building cars with outstanding performance on road and track. The world's best racing drivers enjoyed countless successes aboard the Molsheim factory's products and often chose them for their everyday transport as well.
Considered the finest touring Bugatti of the 1920s, the Type 44 was introduced in Paris in 1927 replacing the 2-liter Type 38. It shared much of the Type 38's chassis, although strengthened to withstand the increased power output. The Type 44 was produced until 1931: 1,095 were built, of which around 10% are believed to have survived as of today.
The Type 44 was powered by the revised singles-overhead-cam straight eight engine, one of the most famous automobile power units of all time. Because of its lengthy run of success, Ettore Bugatti remained committed to his single-cam design. He adopted the double-overhead-camshaft method of valve actuation on the Type 50 from 1930 after considerable prompting by his eldest son, Jean.
The Type 44's twin-block, three-valves-per-cylinder, single-plug engine displaced 2,991 cc and produced approximately 80 bhp. That output was good enough for a top speed of over 121 km/h (75 mph). Most importantly though, the engine received an entirely new crankshaft, one having nine plain bearings for the eight cylinders, thus becoming one of the most solid and reliable crankshafts Bugatti has ever made. Driving through a four-speed gate-change gearbox, the Type 44 used a finely tuned leaf spring suspension, and had large, effective drum brakes on all four corners.
The 3-liter Type 44: Smooth, fast and reliable
Renowned Bugatti historian H.G. Conway headlined his chapter on the Type 44 with that sentence in his Bugatti book in The Great Marques series. It really sums up how great the Type 44 was of a car.