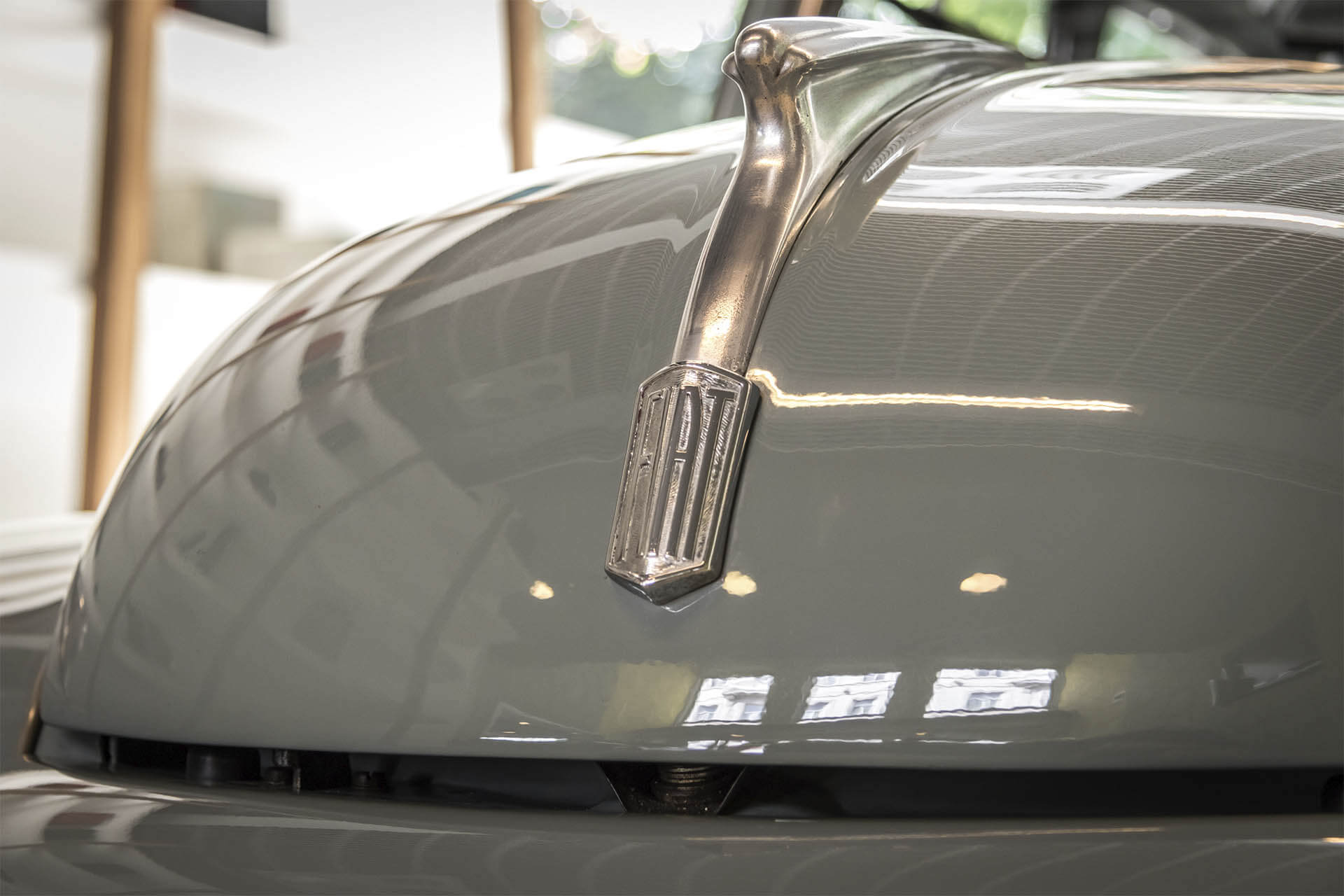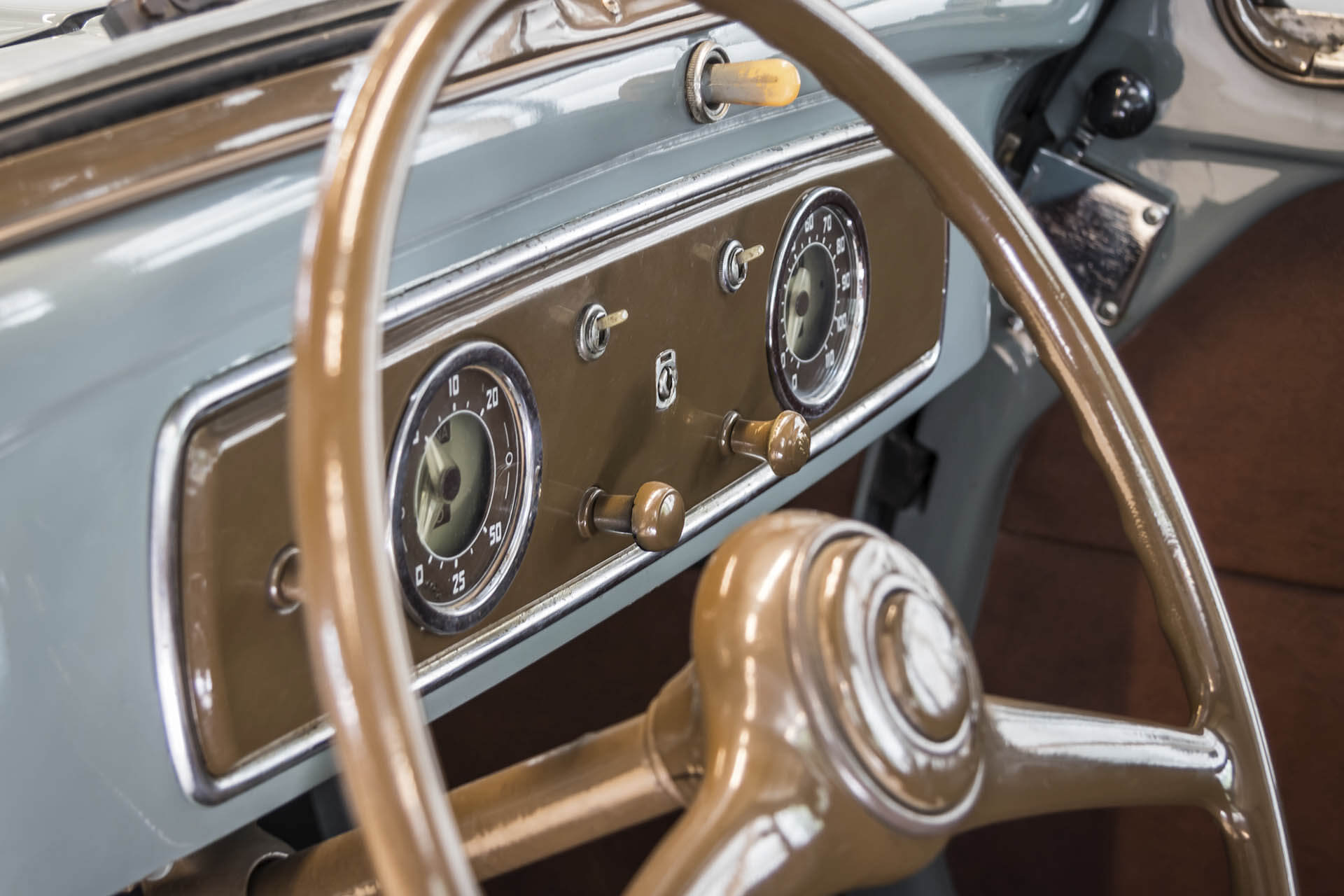 Little Mouse
The first series of the Fiat 500 was commonly known as "Topolino" – the nickname translates literally as "little mouse" in Italian, but is also the Italian name for Micky Mouse. The Topolino was one of the smallest cars in the world at the time of its production.
Launched in 1937, three models were produced until 1955, all with only minor mechanical and cosmetic changes. It was equipped with a 569 cc four-cylinder, side-valve, water-cooled engine mounted in front of the front axle (later an overhead valve motor) and so was a full-scale car rather than a cyclecar. The radiator was located behind the engine which made possible a lowered aerodynamic nose profile at a time when competitors had a flat, nearly vertical grille.
The shape of the car's front allowed exceptional forward visibility. Rear suspension initially used quarter-elliptic rear springs, but buyers frequently squeezed four or five people into the nominally two-seater car, and in later models the chassis was extended at the rear to allow for more robust semi-elliptic springs.
Various editions
Three models were produced. Model A and B shared the same body, only the engine of model B had 16 hp, versus 13 hp of Model A. Model A was produced from 1937 to 1948, while B was produced in 1948 and 1949. Model A was offered as a 2-door saloon, 2-door convertible saloon (saloon with folding roof) and a 2-door van, while Model B also introduced a 3-door estate under the name 500 B Giardinetta ("estate car"). Model C was introduced in 1949 with a restyled body and the same engine as Model B, and was offered in 2-door saloon, 2-door convertible saloon, 3-door estate and 2-door van versions.
In 1952, Giardinetta was renamed Belvedere ("A turret or other raised structure offering a pleasant view of the surrounding area", referring to its sunroof). Model C was produced until 1955.
Our Fiat 500C Belvedere – Topolino
This example is one of the third series – also called Fiat 500C Belvedere. This Topolino was originally delivered on 13 December 1952. When delivered new, it was sold in Italy and remained in Italy before we discovered the car in a Milanese collection.
In this Milanese collection a comprehensive restoration with eye for perfection and originality was carried out. The car comes with an Italian libretto, but of course we can arrange a Dutch registration for the car. The car is ready to be enjoyed.
This Fiat 500C Belvedere Topolino was for sale. Please don't hesitate to contact us for further details.