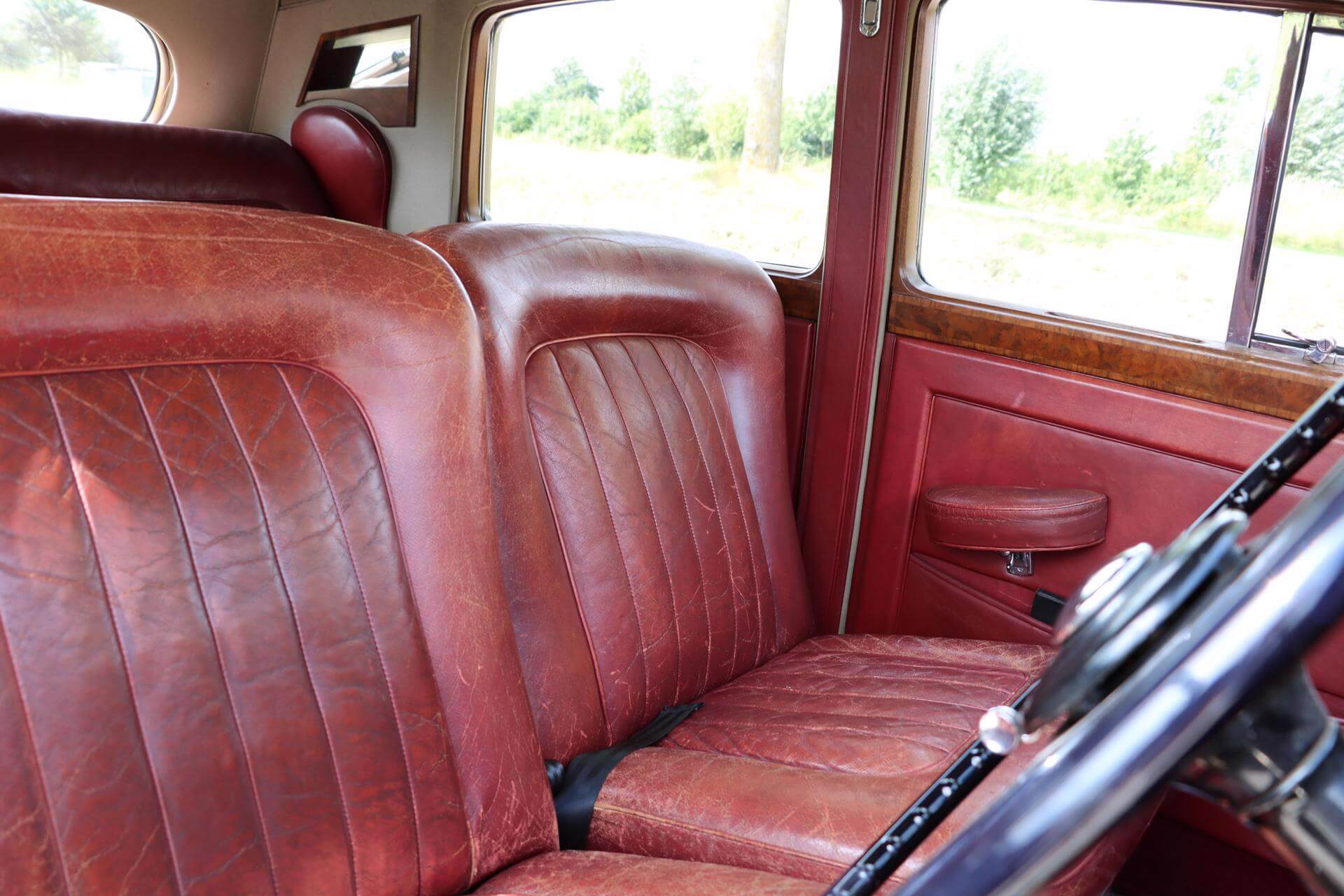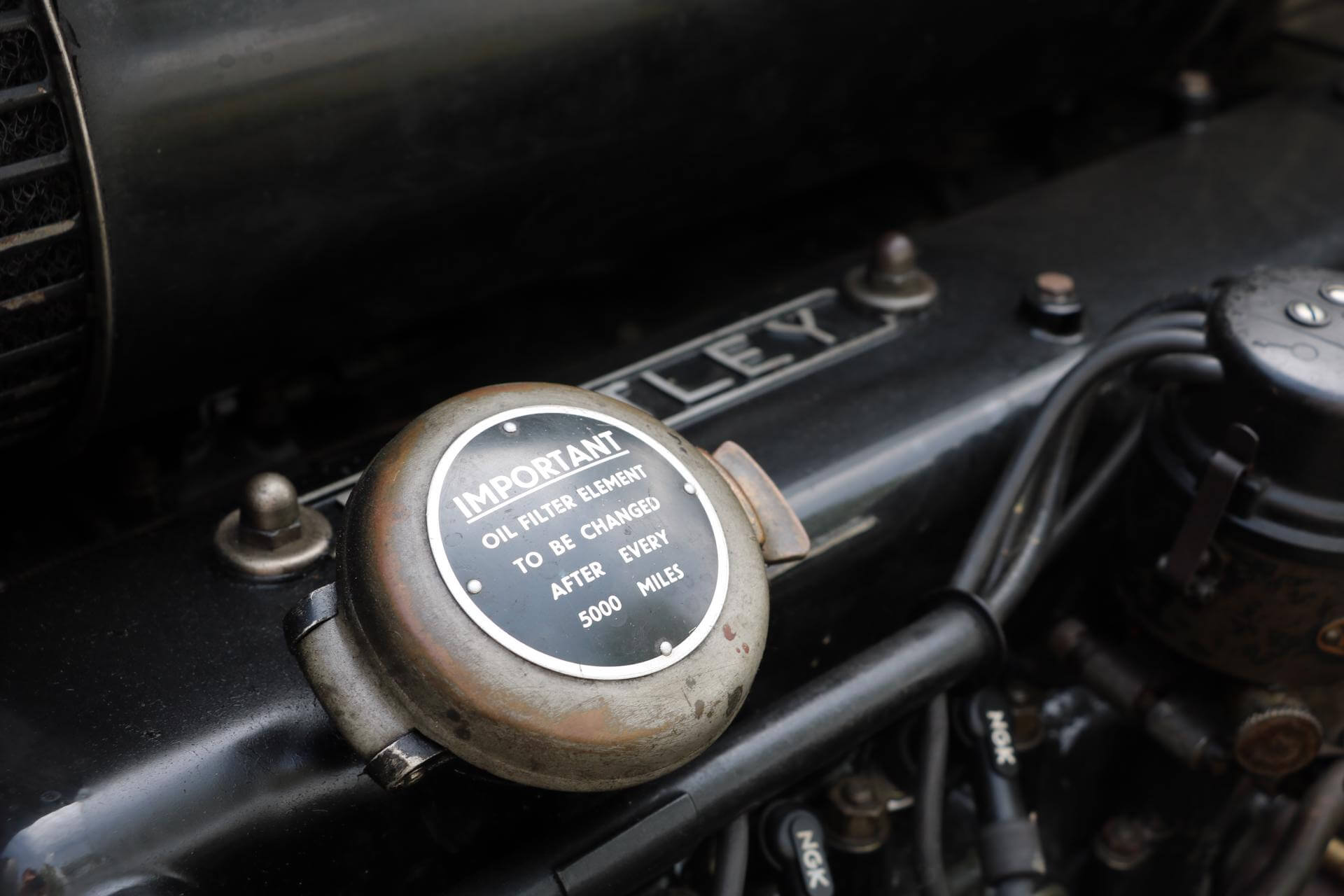 The silent sportscar
The Bentley R Type is the second series of post-war Bentleys produced, replacing the Bentley Mark VI. During development it was referred to as the Bentley Mark VII, the chassis cards for these cars describe them as Bentley 7. The R Type name which is now usually applied stems from chassis series RT. The front of the saloon model was identical to the Mark VI, but the boot (trunk) was almost doubled in capacity. Both a standard body as well as coachbuilt versions were available. Other than the radiator grilles and the carburation there was little difference between the standard Bentley R Type and the Rolls-Royce Silver Dawn. The R Type was the more popular marque, with some 2500 units manufactured during its run, compared to the Silver Dawn's 760. The engine displacement was approximately 4½ litres, as fitted to later versions of the Mark VI. An automatic choke was fitted to the R-type's carburetor. The attachment of the rear springs to the chassis was altered in detail between the Mark VI and the R Type. A 4-speed manual transmission was standard with a 4-speed automatic option becoming standard on later cars. This model here comes with the desirable manual transmission.
This Bentley R Type
On August 4, 1953, this Bentley R Type Saloon was delivered by Liverpool-based Bentley sales agent W. Watson & Co. Ltd. To Mr J.B. Ritchie, the chairman of Heron & Brearley Ltd. on the Isle of Man. Heron & Brearley is the major employer in the Isle of Man. The car was delivered in a two-tone grey paint and a red leather. Exactly the same combination as is the car today. The car has a beautiful patinated original leather interior in very good condition.
In the early 1980s, the car was exported from the United Kingdom to Sweden. This Swedish owner – a Mr. K. Kristoffersson sold the car to a German enthusiast in 2000. The car remained in his possession until the car was acquired by the last lifelong Bentley Enthusiast from The Netherlands. After the car was imported into The Netherlands back in 2012, the car was precisely maintained. Under the owners supervision a full engine rebuild was carried out, which is completely documented by invoices.
At a certain date, the car was repainted in its original colorschedule – providing the car a nice patina today. Together with the original wood and leather in the car's interior, in combination with it's rebuilt six-cylinder engine and four-speed manual gearbox this Bentley R Type is considered being a fabulous and classic driving automobile. Ideal for club events, continental trips or cruising on Sunday mornings. With the car we have a copy of the RREC factory records, most of its tools, original handbook, workshop manual and a nice history file with service records and invoices.
This Bentley R-Type is for sale. Please don't hesitate to contact us for more information.