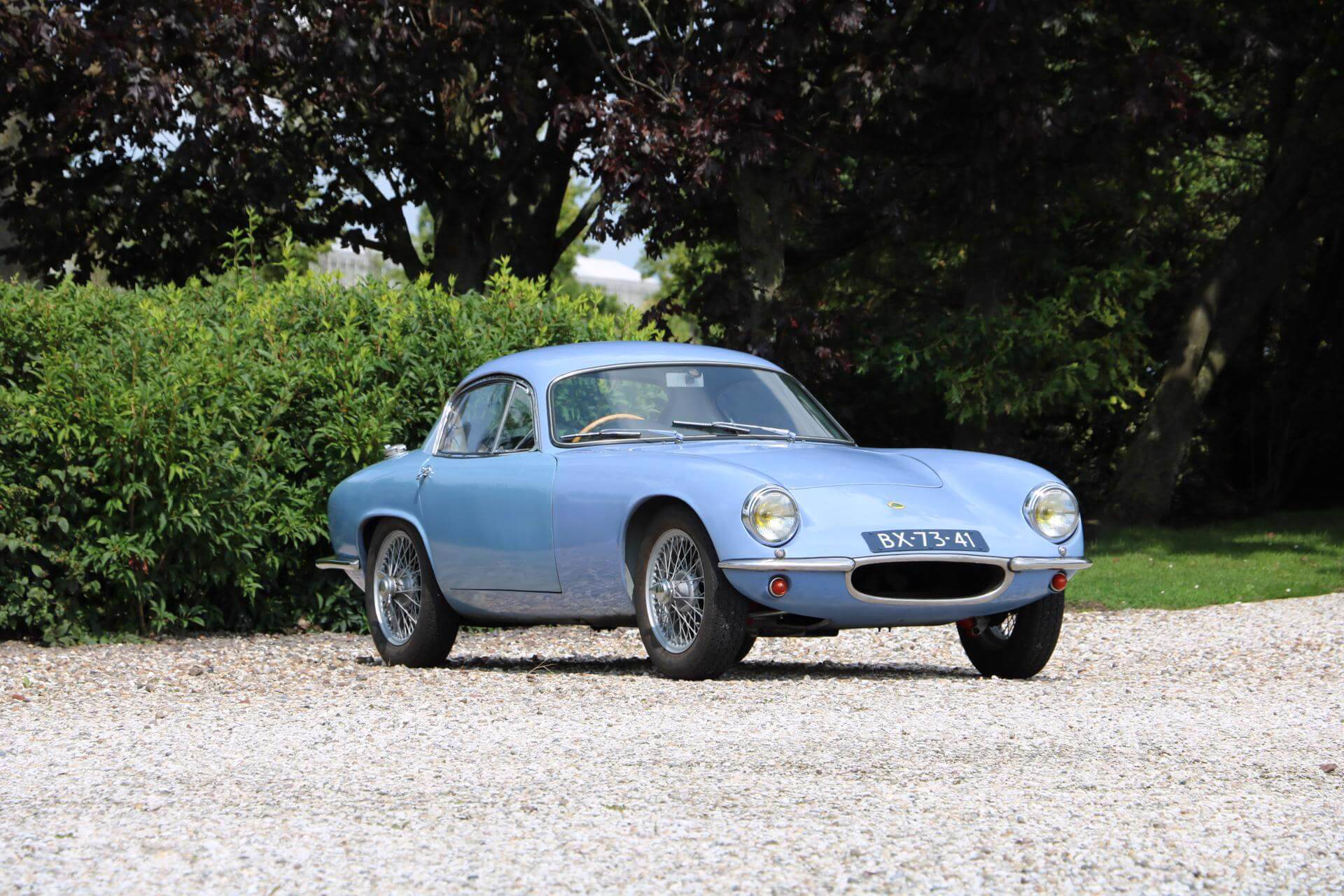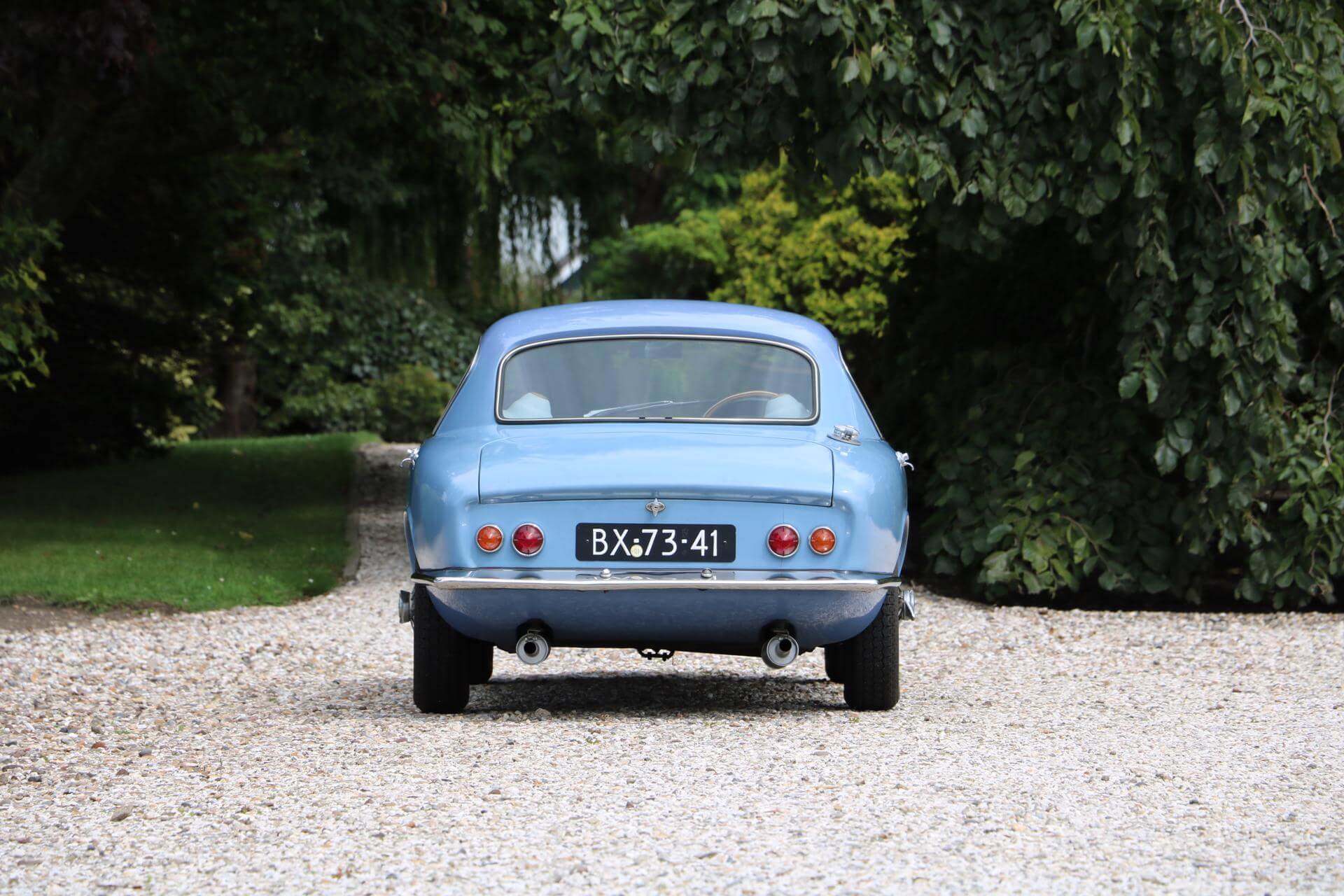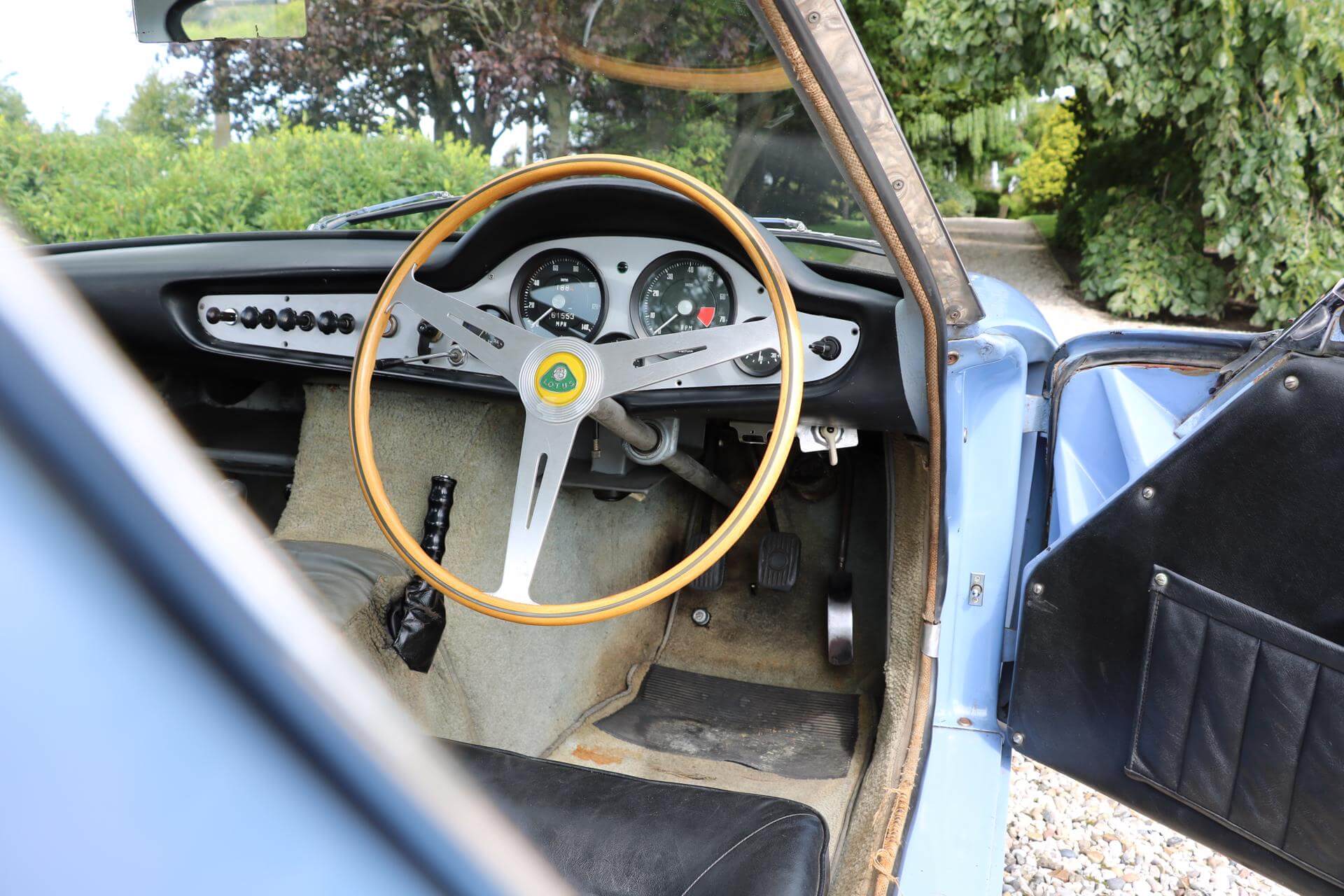 Racing car for the road
On September 16, 1960 this Lotus Elite was invoiced to F. Staumont, the official Lotus distributor based in Bruxelles, Belgium. Besides Lotus they sold Renault motorcars and were located at the 31-33 Boulevard de la IIe Armée Britannique. At that moment there was no official sales distributor available in The Netherlands. The first owner – a Mr. Asselbergs from Breda (The Netherlands) – couldn't wait any longer, and decided to travel to Belgium to buy this Lotus Elite and imported the car into The Netherlands where it was registered for the first time. Being a Right Hand Drive example didn't care him at all. He owned a huge factory in the Southern part of The Netherlands and was an older gentleman. The car was registered on October 5, 1960. From 1960 until 1967 they used the car often, including a remarkable trip from The Netherlands to Gibraltar.
On September 23, 1967 – when the car was just 7 years old – the car was acquired by the second owner, Mr Bos from Amsterdam. He paid 5,000 Dutch guilders (2.270 EUR) for the car. Being the second owner he drove approximately 15,000 miles (20,000 KMs) over the last 54 years. Being an 88 year old gentleman – Mr Bos visited our collection and asked us to find the next custodian for this car.
We feel delighted to offer this magnificent Lotus Elite for sale. For the first time in 54 years, this all original, matching numbers example comes for sale. The car has never been restored and therefore has a beautiful 61 year old patina.
With the car we have a beautiful history file, including many invoices and notes from the 1960s and 70s, the original workshop manual for the Coventry Climax engine and an original Lotus Elite workshop manual (with stamp of the original sales agent – F. Staumont).
This Lotus Elite is for sale. Please, don't hesitate to contact us for further details.