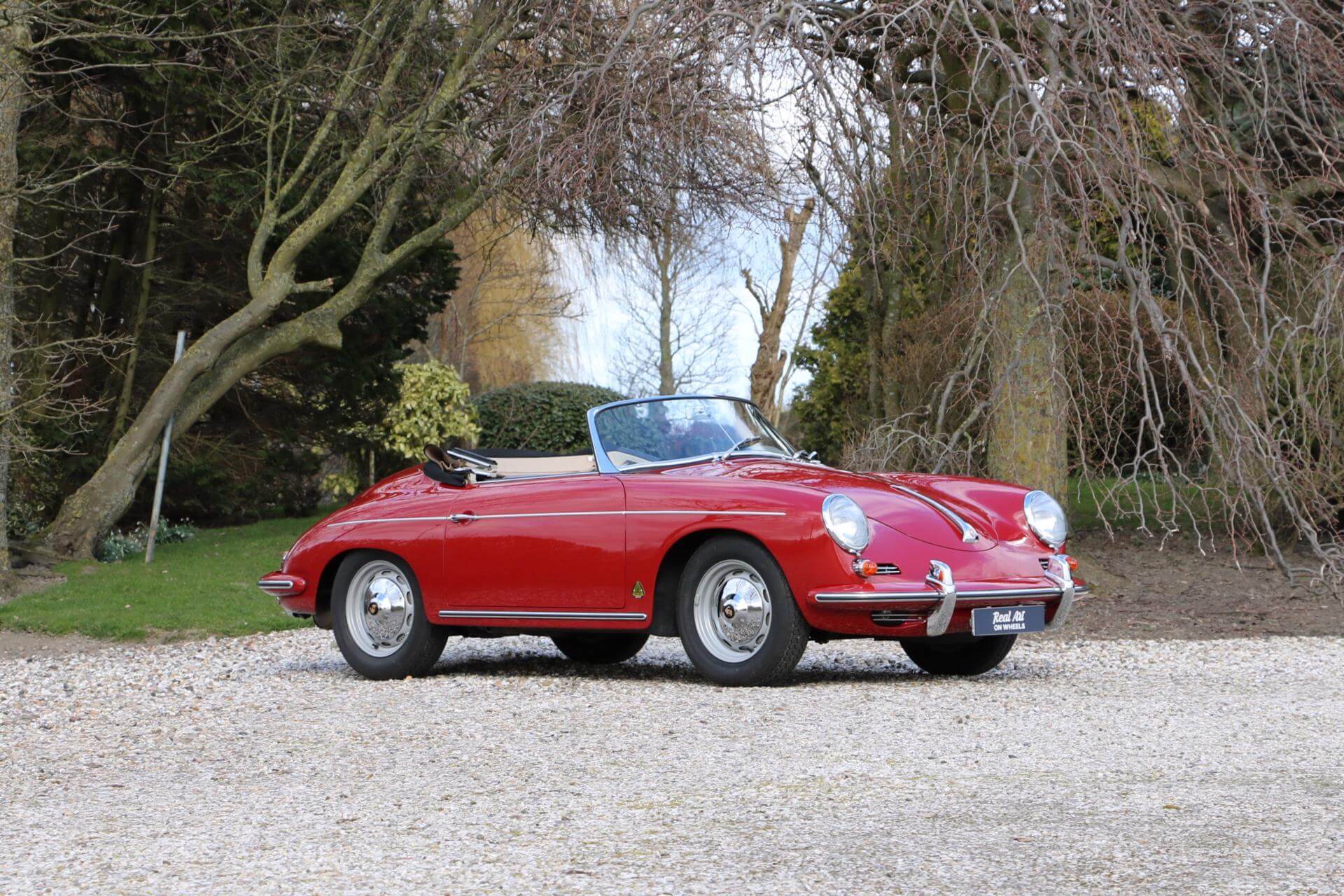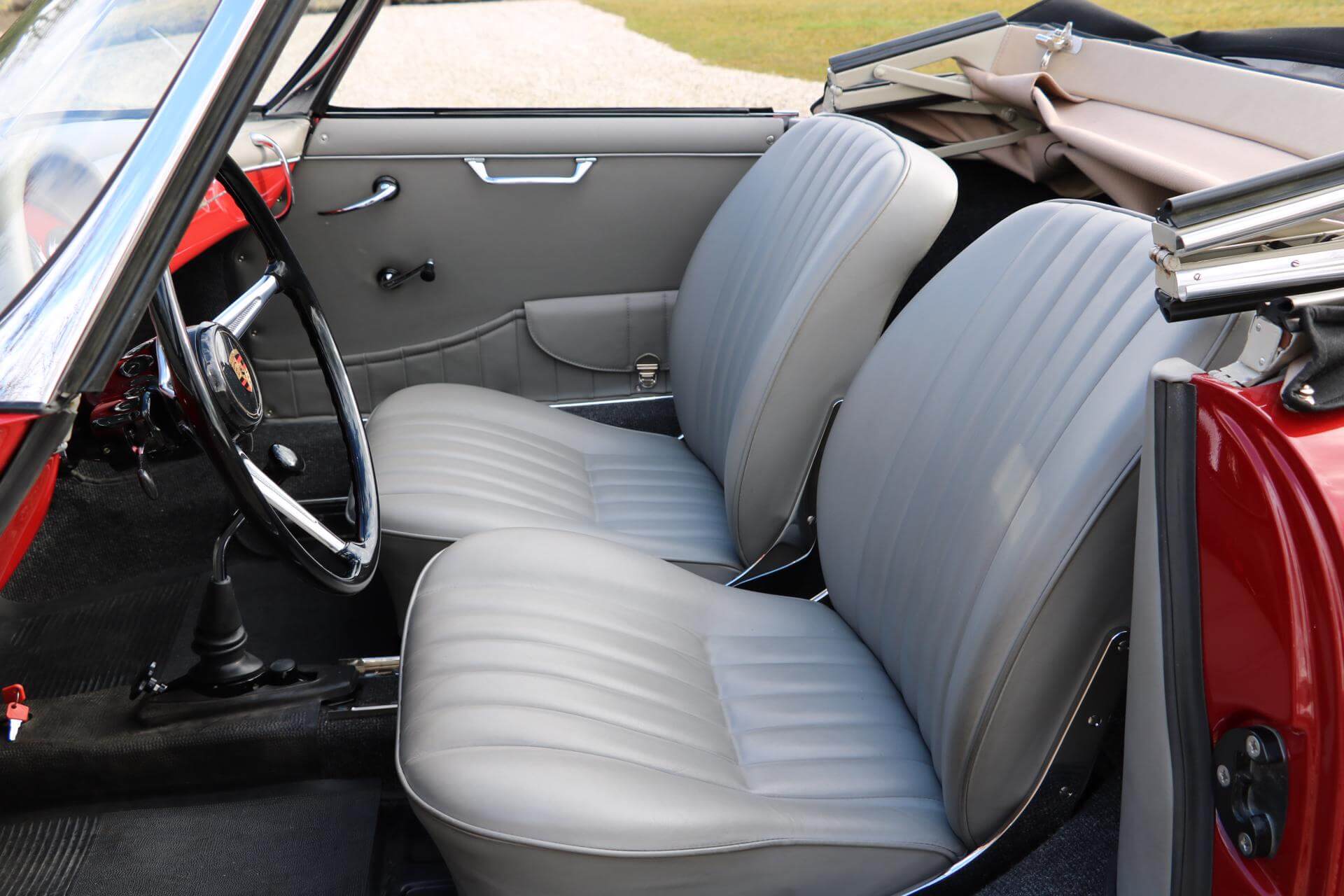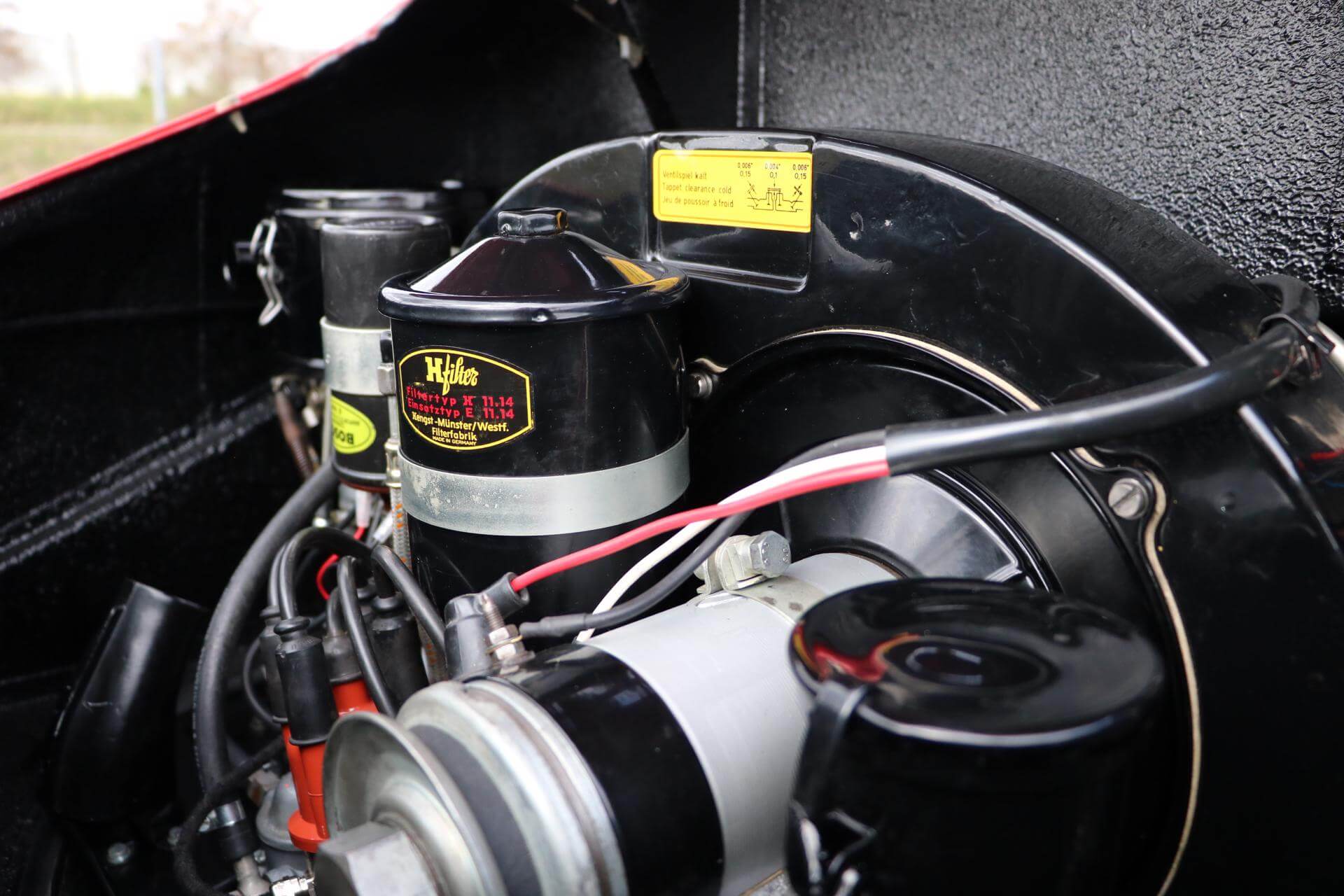 1960 Porsche 356 B T5 Roadster
The Porsche 356 Roadster
In late 1954 the Porsche 356 Speedster was introduced after Max Hoffman advised the company that a lower-cost, somewhat spartan open-top version could sell well in the American market. With its low, raked windscreen (which could be removed for weekend racing), bucket seats and minimal folding top, the Speedster was an instant hit, especially in Southern California. It was replaced in late 1958 by the "convertible D" model. It featured a taller, more practical windshield (allowing improved headroom with the top erected), roll-up glass side-windows and more comfortable seats. The following year the Porsche 356 B T5 Roadster replaced the "Convertible D" model but the sports car market's love affair with top-down motoring was fading; soft-top 356 model sales declined significantly in the early 1960s.
In 1960 only 560 examples were produced.
Cabriolet models (convertibles with a full windshield and padded top) were offered from the start, and in the early 1950s sometimes comprised over 50% of total production. A unique "Karmann hardtop" or "notchback" 356 B model was produced in 1961 and 1962, essentially a cabriolet-style body with a permanent metal roof.
This Porsche 356 B T5 Roadster
This Porsche 356 B T5 Roadster was finished on June 28, 1960. The car was delivered through Hoffman Motors Corporation in New York, USA. Little is known about the early history of the car. But after it's complete nut and bold restoration that was finished in 2018 the car was registered in The Netherlands. The car was restored with eye for originality and so the car was painted in its original shade of "Rubinrot" over a "Hellgrau" interior. The Porsche Certificate of Authenticity confirms the original colors and numbers of the car. The car has a beautiful panel-fit. The engine has been completely rebuilt and power was improved to at least 75 horsepower. Since the restoration was finished, the car has driven not more than 900 shakedown kilometers to assure all issues that could occur after a complete restoration are finalized.
The car is ready to be enjoyed immediately and comes with a valid registration for The Netherlands and APK (like MOT/TUV/CT).
This 1960 Porsche 356 B T5 Roadster is for sale. Please don't hesitate to contact us for further details.