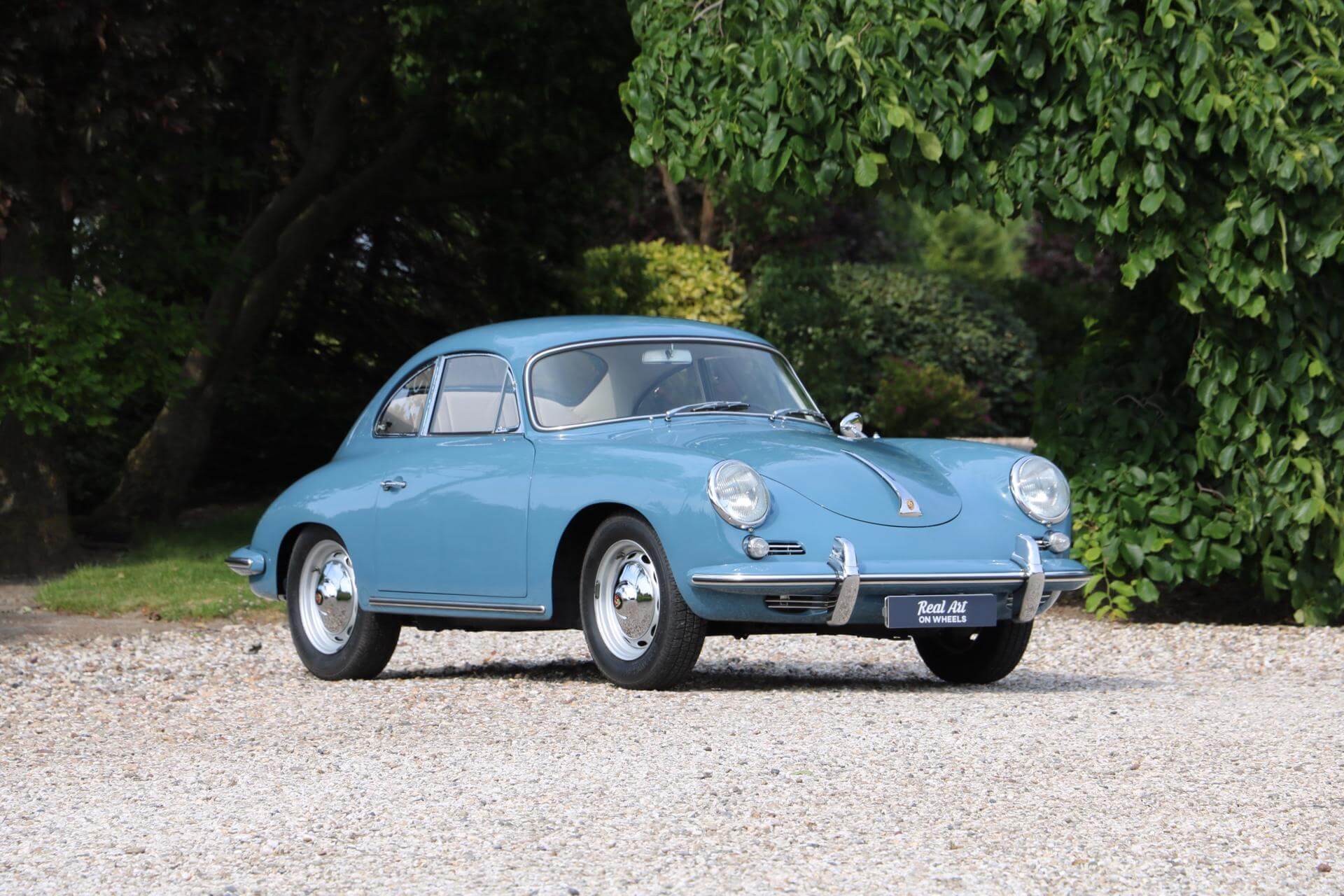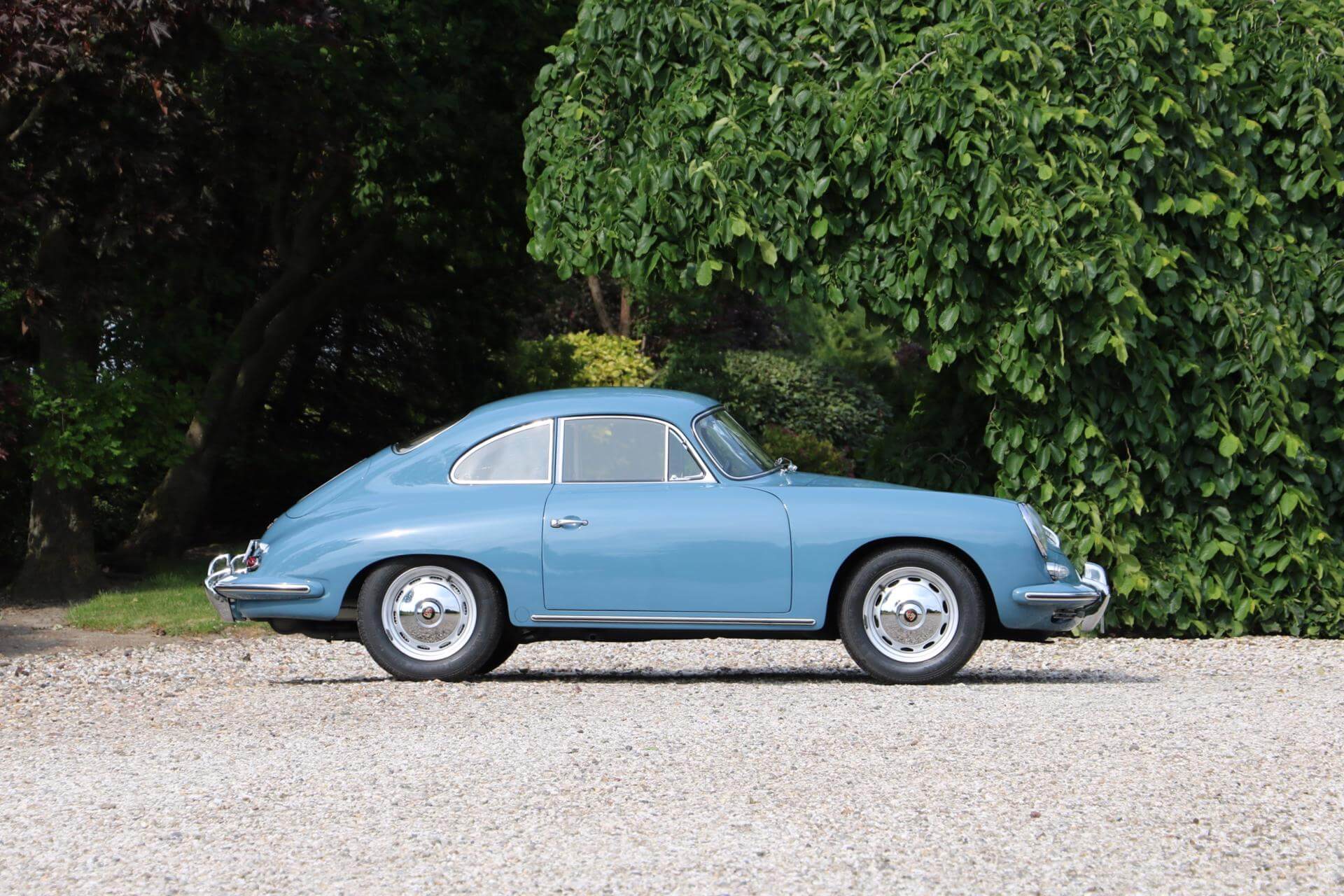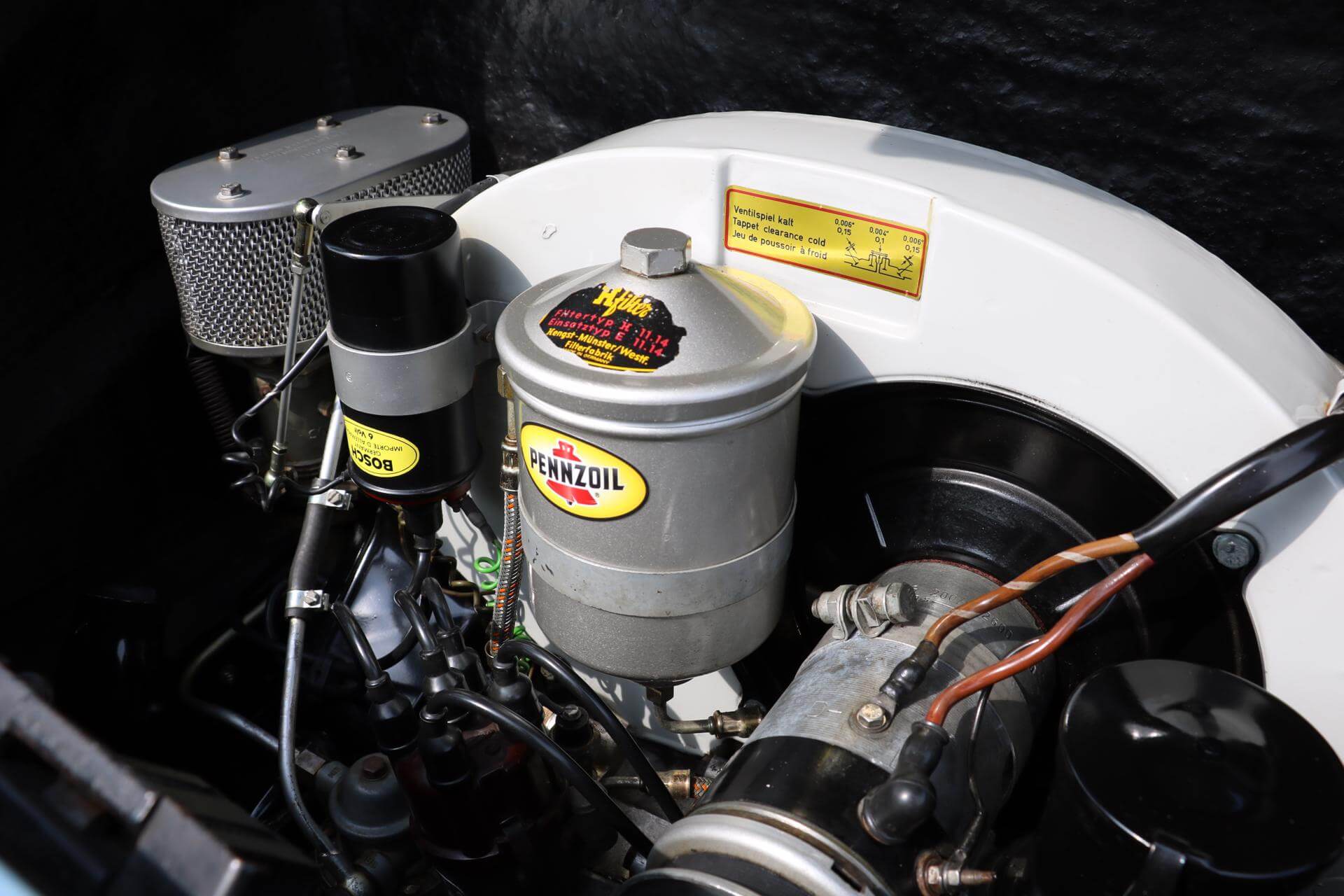 Porsche 356 B T5 Super 90
The Porsche 356 B
The Porsche 356 was the first produced production automobile of Porsche. In late 1959 significant styling and technical refinements gave rise to the 356 B (a T5 body type). The mid-1962 356 B model was changed to the T6 body type (twin engine lid grilles, an external fuel filler in the right front wing/fender and a larger rear window in the coupé). The Porsche factory did not call attention to these quite visible changes with a different model designation. However, when the T6 got disc brakes, with no other visible alterations, they called it the model C, or the SC when it had the optional extra powerful engine. A unique "Karmann hardtop" or "notchback" 356 B model was produced in 1961 and 1962. The 1961 production run (T5) was essentially a cabriolet body with the optional steel cabriolet hardtop welded in place.
This Porsche 356 B T5 Super 90
This is a very rare and late production Porsche 356 B T5 Coupe which was originally delivered in Europe. On September 19, 1961 the car was delivered through official Porsche Sales Agent Raffay & Co in Hamburg, Germany. The car was delivered in it's current shade of Ätnablau. Little is known of its early history. This is an original Super 90 which means the strongest engine that was available at that moment. It delivers an output of 90 horsepower. The original matching numbers engine is still in the car and in immaculate condition. In the late 1990s the car was imported into The Netherlands and registered here. The car was always cherished by its former owners, including a complete engine rebuilt by marque specialist Kraan of Aalsmeer in The Netherlands. In the last 15 years we have owned over 30 different Porsches 356. This car is a very good and honest car, including lots of documentation of the last 20 years, but also an original servicebook and instruction manuals for both the Blaupunkt radio and the car. Also a toolset is present. All body panels are numbered correctly which proves the originality. A very good panelfit and both gearbox and engine feel very smooth. Originally the car was equipped with drum brakes on all wheels, but the car has been improved with disc brakes on the front wheels.
Recently the brakes were overhauled.
This Porsche 356 B T5 Coupe Super 90 is in highly original and honest condition. The car is matching numbers and comes with a complete recent history, toolset and booklet. Currently the car is registered in The Netherlands and comes with a valid APK (like MOT/TUV/CT). The car is ready to be enjoyed.
This Porsche 356 B T5 Super 90 is for sale, please don't hesitate to contact us for further details.