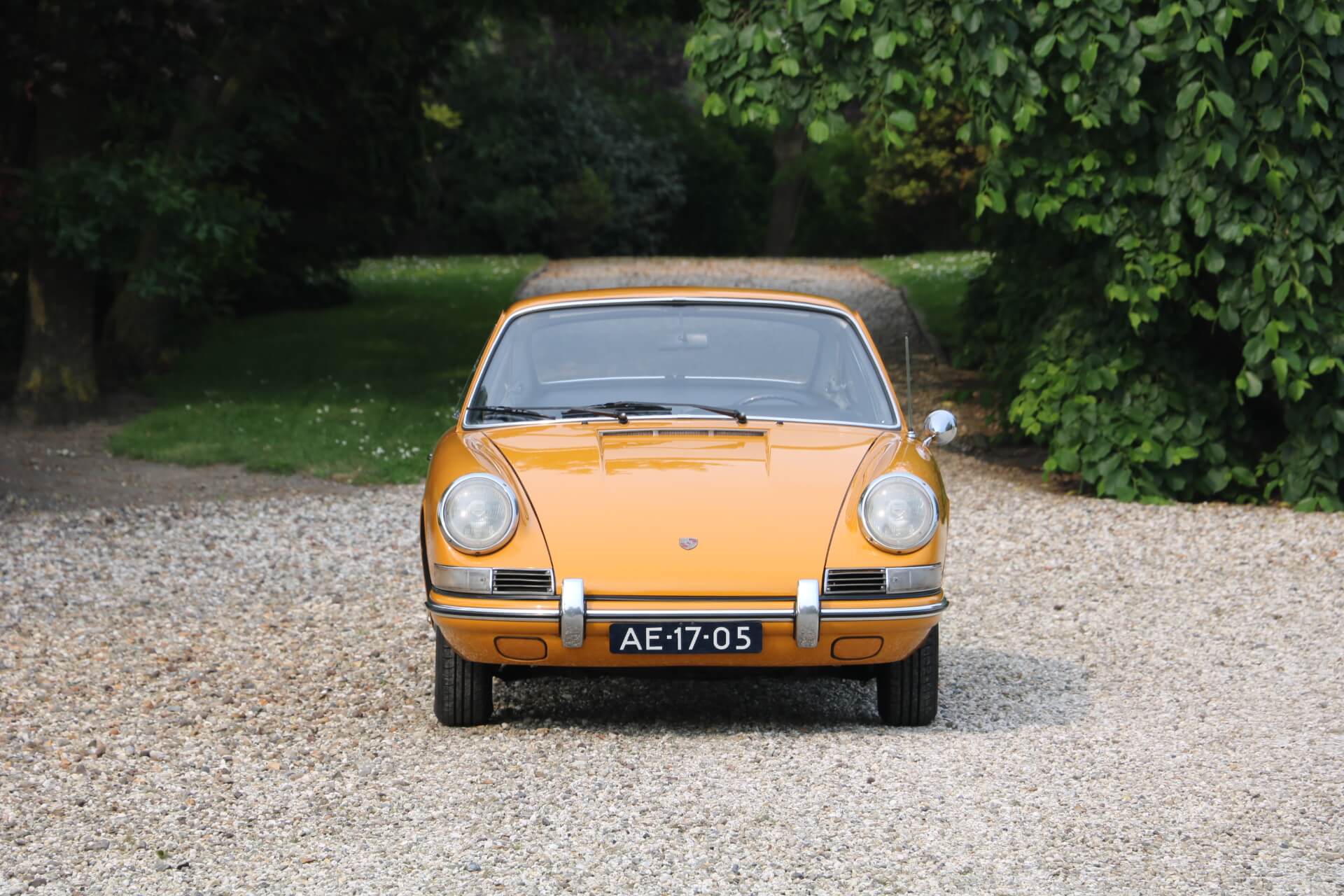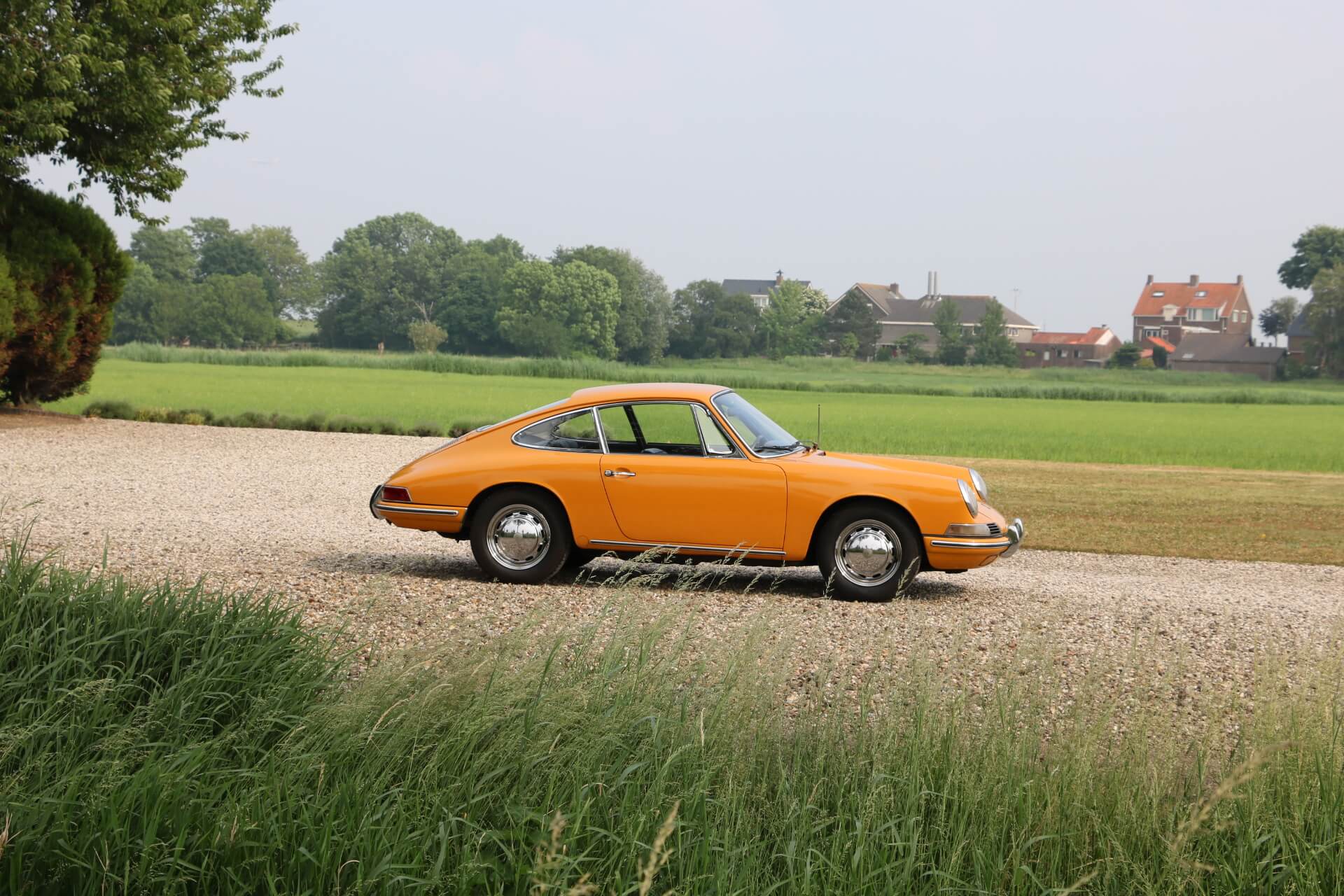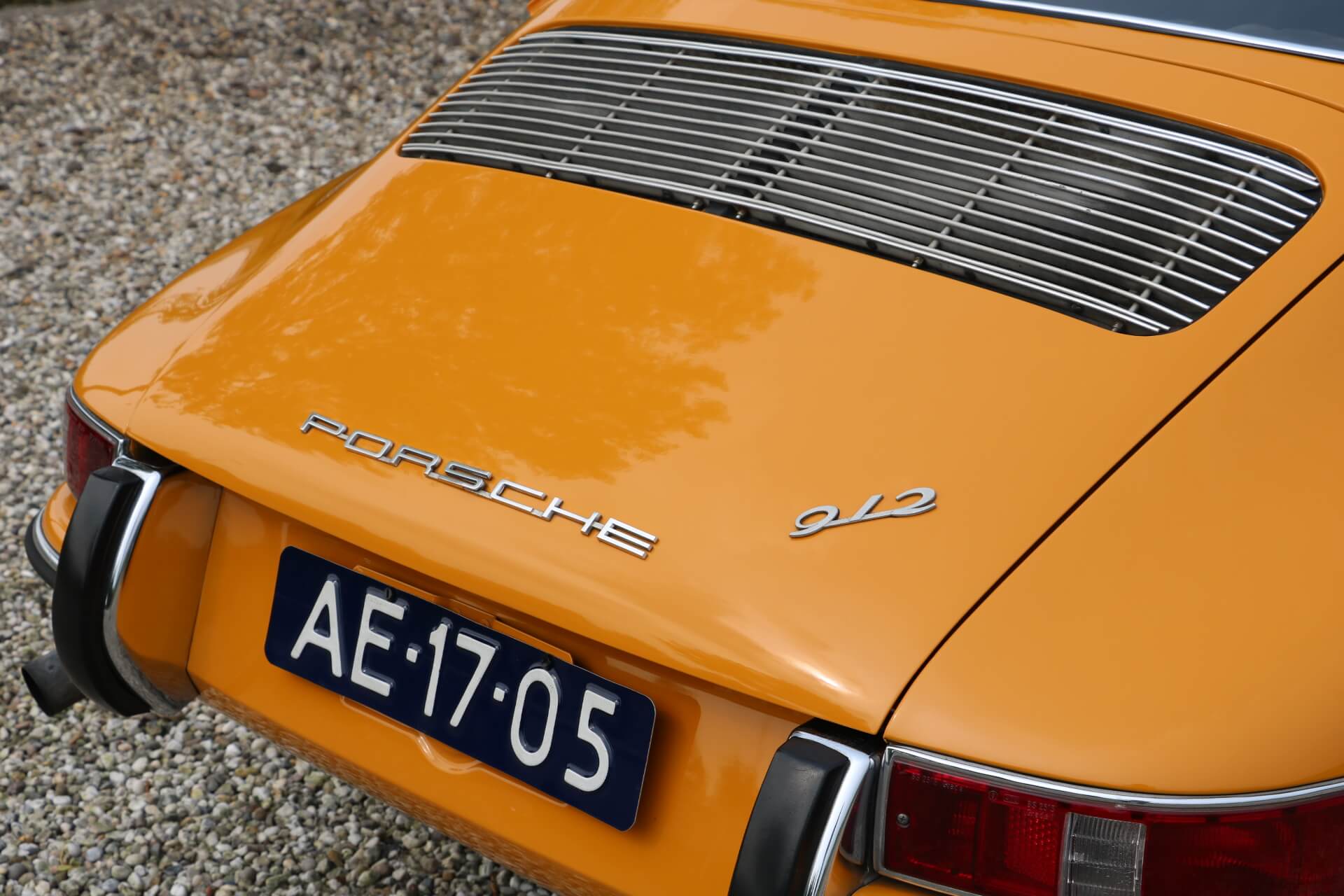 The cheaper Porsche 911
The Porsche 912 was introduced to fill the gap between the earlier Porsche 356 and the all-new Porsche 911, back in 1965. The considerable price increase of the Porsche 911 with flat opposed six-cylider power plant over the Porsche 356 would cost the company sales and narrow brand appeal, therefore Porsche executives decided to introduce a new four-cylinder entry-level model.
As production of the 356 concluded in 1965, on April 5, 1965 Porsche officially began production of the Porsche 912 coupe. Styling, performance, quality construction, reliability, and price made the 912 a very attractive buy to both new and old customers, and it substantially outsold the 911 during the first few years of production. Porsche produced nearly 30,000 912 coupé units and about 2500 912 Targa body style units (Porsche's patented variation of a cabriolet) during a five-year manufacturing run. Production of the Targa, complete with removable roof and heavy transparent plastic rear windows openable with a zipper (later called 'Version I' by Porsche and the 'soft-window Targa' by enthusiasts), commenced in December 1966 as a 1967 model. In January 1968, Porsche also made available a Targa 'Version II' option ('hard window Targa') with fixed glass rear window, transforming the Targa into a coupé with removable roof.
Our Porsche 912
On December 9, 1965, this Porsche 912 left the factory and was handled through official Dutch Porsche importer Pon and used for a continental trip through Europe before being shipped to the United States of America. First owner was Mr Franklin Hal from Long Beach, California. At the original Kardex we see first service's were carried out by Pon in 1966. The car was delivered in 6605 Bahamagelb and a black leatherette interior – exactly the same as its current livery. This car was imported into The Netherlands in 1999 by a company in the Southern part of The Netherlands and had one owner before we bought the car in 2010. Around 2011 we sold the Porsche 912 to its second Dutch custodian who brought her back to us more recently. With the car we have a great history file including many service records and invoices of all work carried out. In 2008 the matching numbers engine was rebuild. Over the years the car was serviced properly. In December 2017 a lot of work was carried out to the brakes.
This Porsche 912 SWB was for sale. Please don't hesitate to contact us for further details.
This Porsche 912 is now sold, thank you.