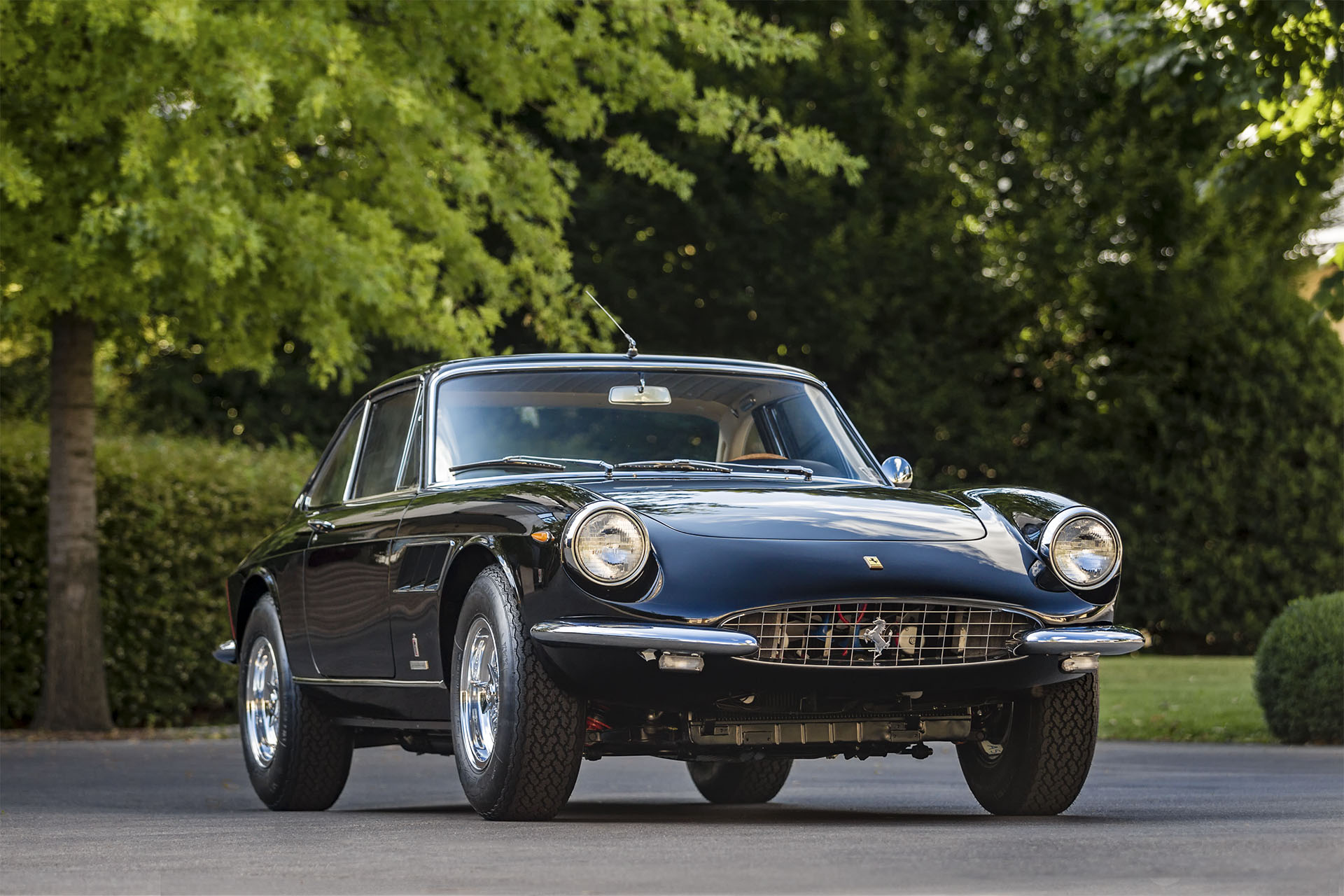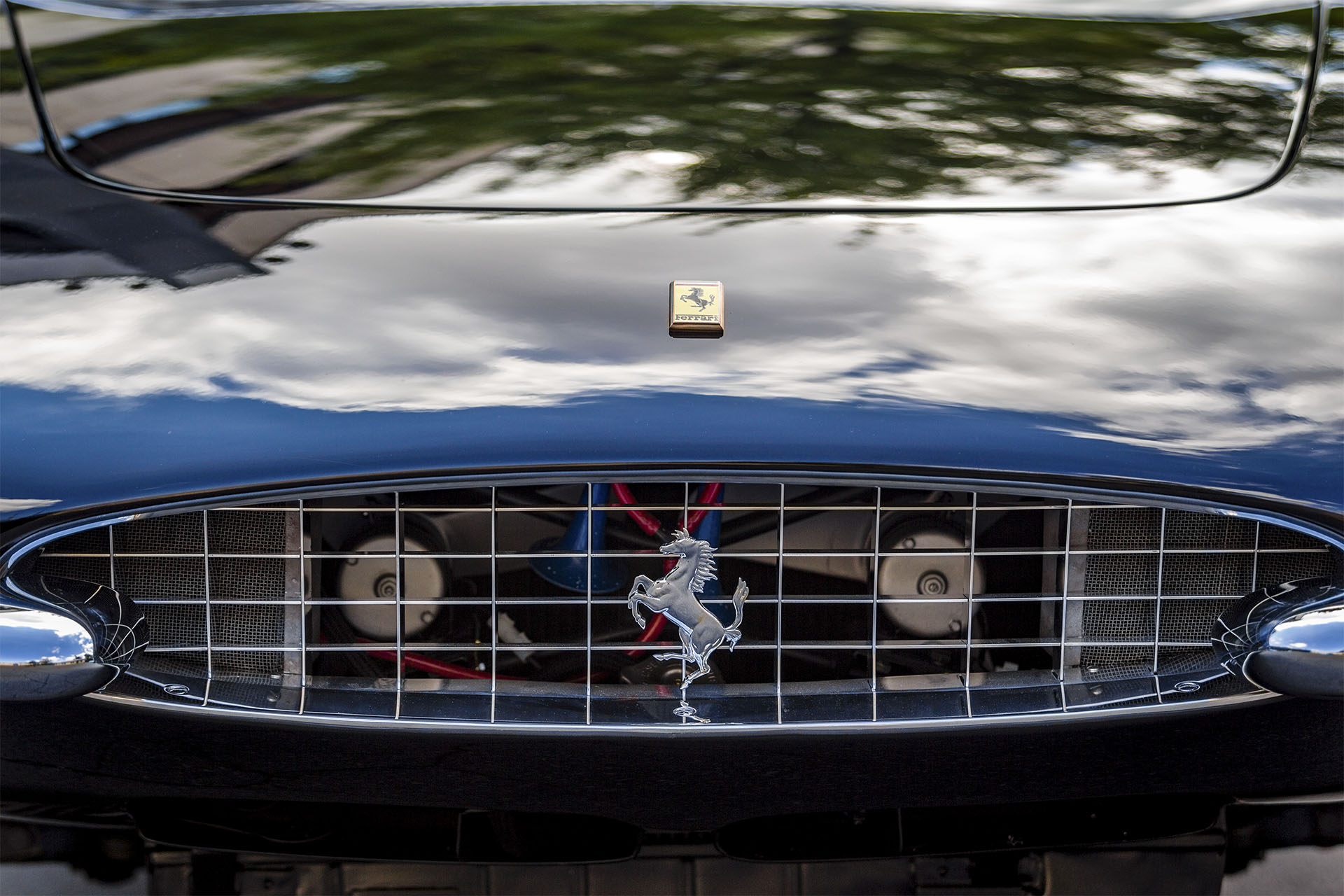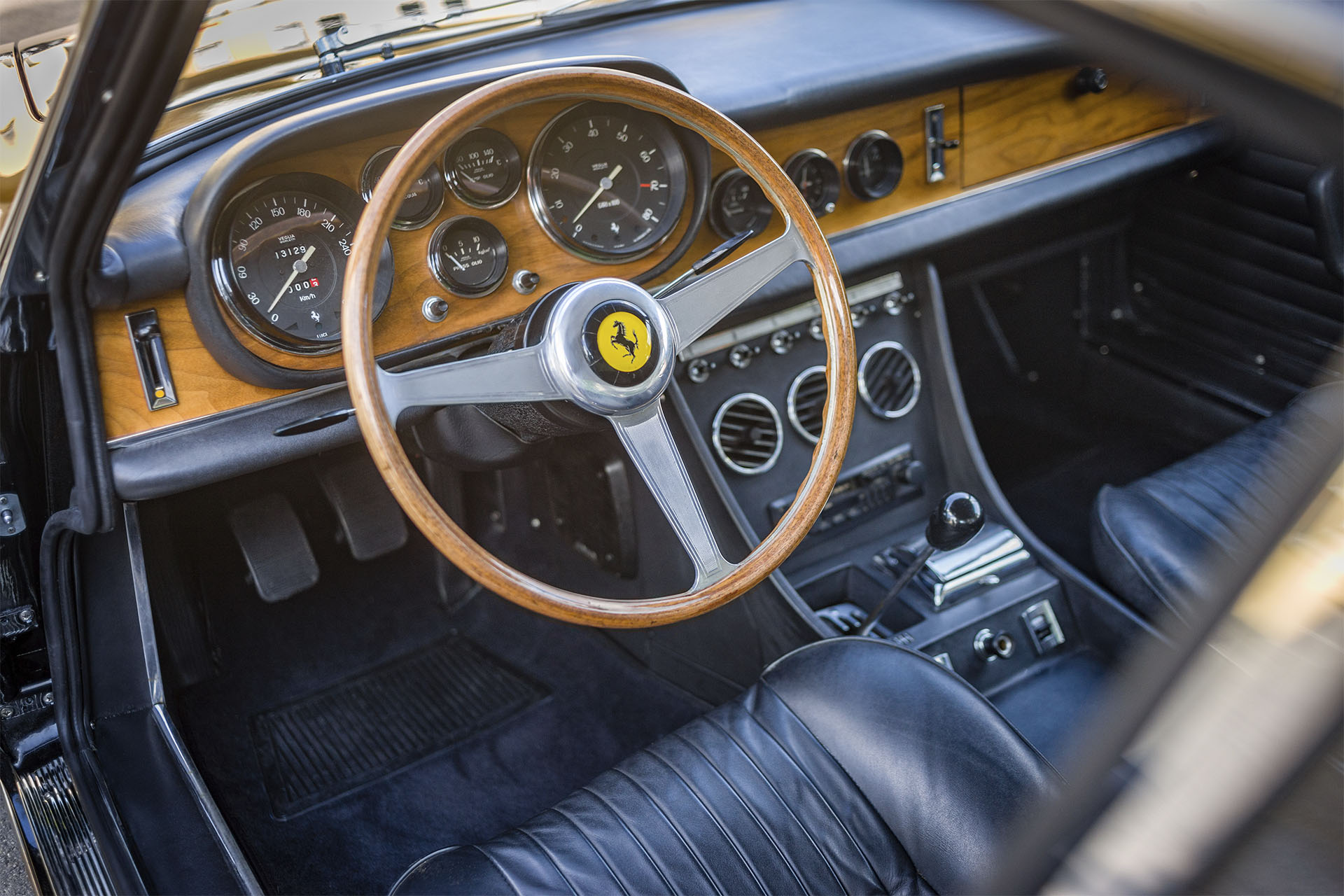 The history of this 1968 Ferrari 330 GTC
This Ferrari 330 GTC is a late-series example produced in 1968. It was delivered early to the following year to the Milanese Ferrari agent M. Gastone Crepaldi S.a.S. in Nocciola. The car remained in Italy until being exported to the United States of America in the 1970s.
In 1981, this Ferrari 330 GTC was purchased by Peter Curtis of Connecticut. At this point, the car covered just over 47,000 kilometres and still retained its original colour scheme. During Curtis' ownership, the car was used extensively, and was maintained by legendary ex-NART mechanic Francois Sicard. Indeed, by the time it was sold in 1988, the odometer reading had increased to about 110,000 kilometres. The new owner, George Murtha, also from Connecticut, kept the car only briefly, but carried out extensive restoration work.
In 1989, the car was sold to Larry Simon of Shawnee-On-Delaware in Pennsylvania. He kept the car until 2015 when it was sent off to the factory for a comprehensive Ferrari Classiche restoration. This included all mechanical systems, such as a total engine rebuild, as well as the complete overhaul of suspension and braking systems, electrics and more. Invoices from this extensive factory restoration are available in our file.
With all components removed, the car was refinished in black exterior with black interior, retaining the original and lovely patinated hides (at the suggestion of Classiche) with matching new black wool carpets, as well as fitment of fully rebuilt Borrani wire wheels.
After the factory restoration was finished, this Ferrari 330 GTC was handled by Real Art on Wheels. The car remains in the Netherlands.
The first daily driveable Ferrari
Following its introduction in 1966 at the Geneva Motor Show, the Ferrari 330 GTC was widely regarded as the most refined Ferrari yet. At the time, most car journalists and buyers of the Ferrari 330 GTC stated that it was the first Ferrari you could actually enjoy the radio without getting interrupted by the engine sound.
As well as incorporating the chassis improvements of the 275 GT, including independent rear suspension in place of the previously favoured live axle. A four-litre version of the proven Columbo-designed V12, the car also benefitted from a rear-mounted five-speed transaxle. It offered greater driving flexibility as well as perfected balance and weight distribution, leading to its well-earned reputation as one of Ferrari's greatest grand tourers. A total of 598 examples were produced.
Photography: Cymon Taylor