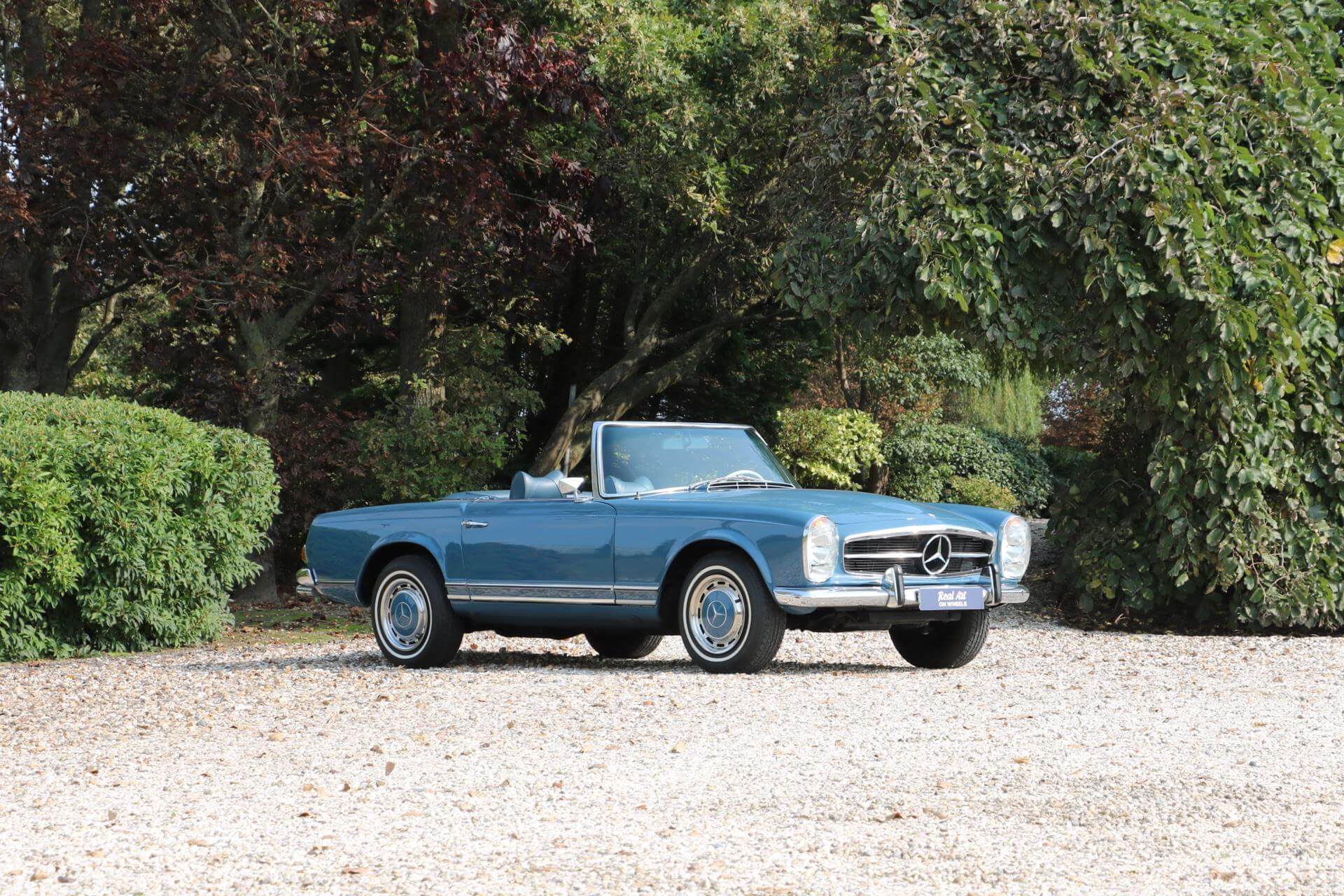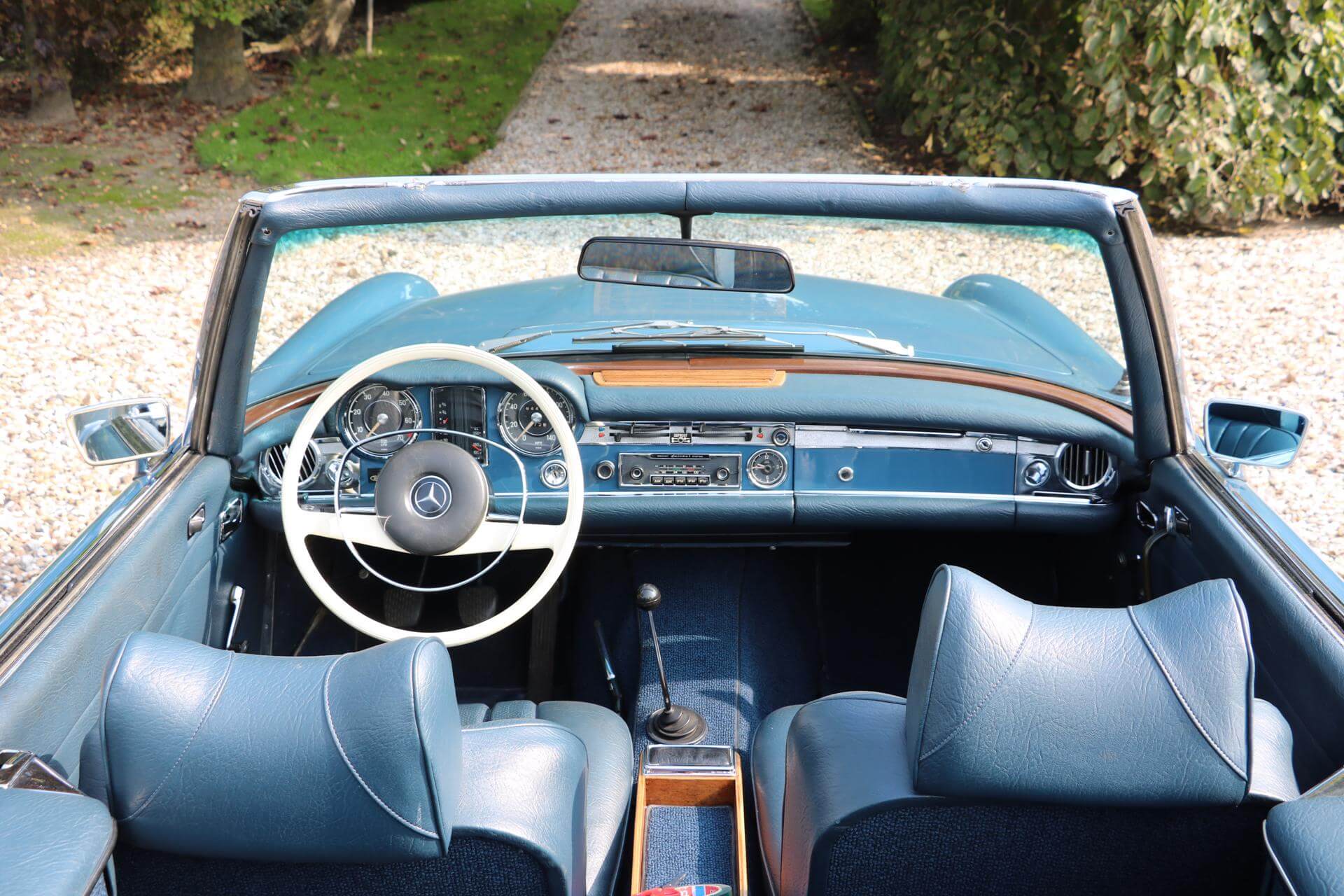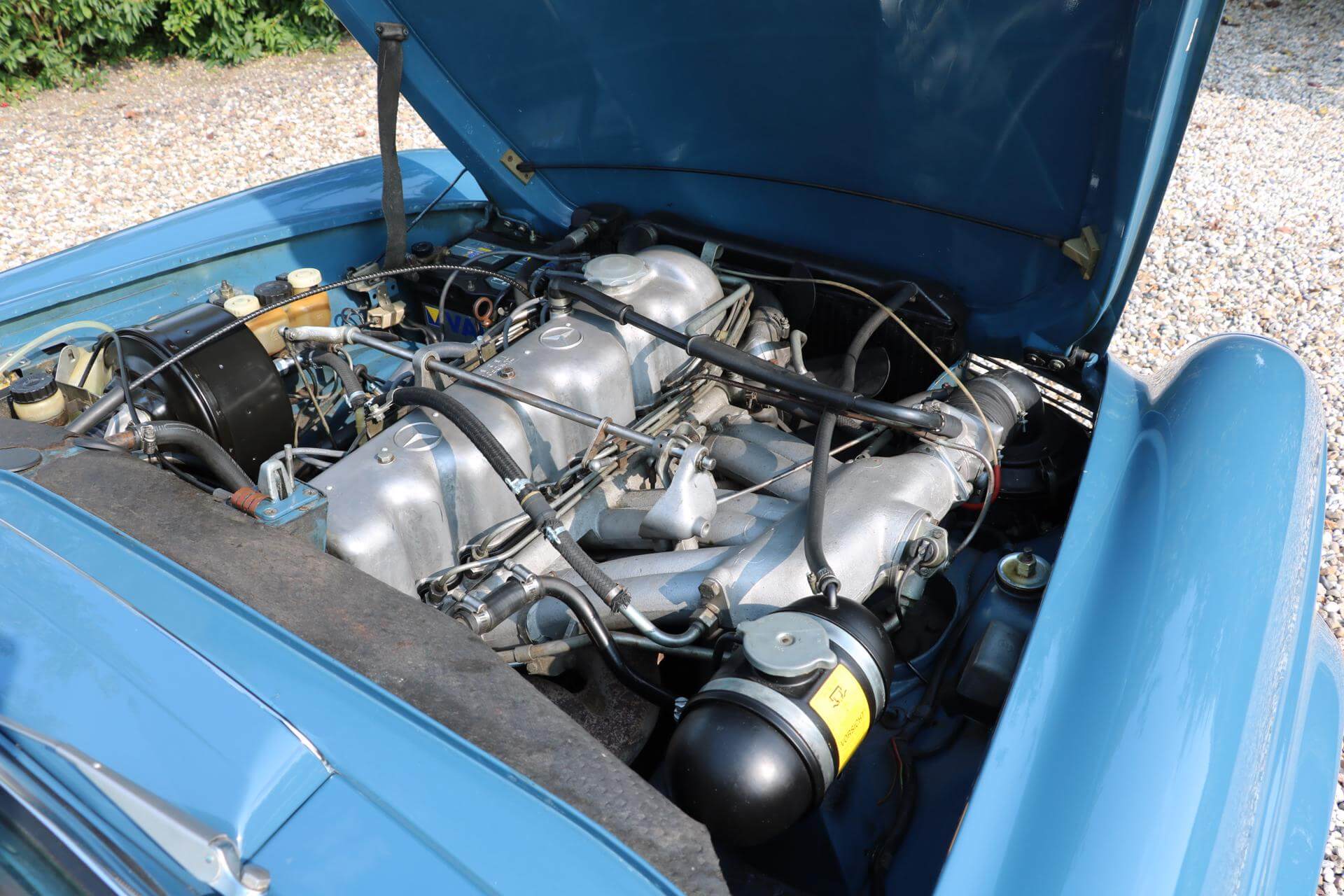 The Sport Leicht
The Mercedes-Benz 280 SL was introduced in December 1967 and continued in production through 23 February 1971. Over the years, the W113 evolved from a sports car into a comfortable grand tourer. After the 230 SL and 250 SL it was the final development of the successful open two seater. The Mercedes-Benz 280SL is considered as the most desirable model. Originally the W113 was introduced at the Geneva Motor Show in 1963. It replaced both the 300 SL and the Mercedes-Benz 190 SL. The car was developed under the auspices of Mercedes-Benz Technical Director Fritz Nallinger, Chief Engineer Rudolf Uhlenhaut and Head of Styling Friedrich Geiger. The lead designers were Paul Bracq and Béla Barényi, who created its patented, slightly concave hardtop, which inspired the "Pagoda" nickname.
All models were equipped with an inline-six cylinder engine with multi-port fuel injection. The bonnet, boot lid, door skins and tonneau cover were made of aluminum to reduce weight. The comparatively short and wide chassis, combined with an excellent suspension, powerful brakes and radial tires gave the W 113 superb handling for its time. The styling of the front, with its characteristic upright Bosch "fishbowl" headlights and simple chrome grille, dominated by the large three-pointed star in the nose panel, paid homage to the 300 SL roadster.
With the introduction of the 280 SL the main change was an upgrade to the 2,778 cc M130 engine with 170 horsepower maximum power and 244 Nm maximum torque, which finally gave the W113 adequate power. The performance improvement was achieved by increasing bore by 4.5 mm, which stretched the limits of the M180 block, and required pairwise cylinder casts without cooling water passages. This mandated an oil-cooler, which was fitted vertically next to the radiator. Each engine was now bench-tested for two hours prior to being fitted, so their power specification was guaranteed at last.
This Mercedes-Benz 280SL
This Mercedes-Benz 280SL was originally delivered in a European country. Later in its life the car was exported to the USA, therefor the car still has its American bumpers and speedo in MP/H. These last memories can easily be changed depending a future owner wishes. In the last three years lots of work has been done, which is completely documented. Besides a full service, including all oils and filters the following has been renewed:
New fueltank
Revised petrolpump
Renewed petrollines and filter
Renewed petrol injectionpump
New wheelbearrings
Revised steeringrack
Renewed bushes
Et cetera
The car is in highly original condition, with the original wings (see original welding dots). The car comes with a nice historyfile and an active Dutch registration, which can easily be used for registration in any European country.
This Mercedes-Benz 280SL is for sale, please don't hesitate to contact us for further details.