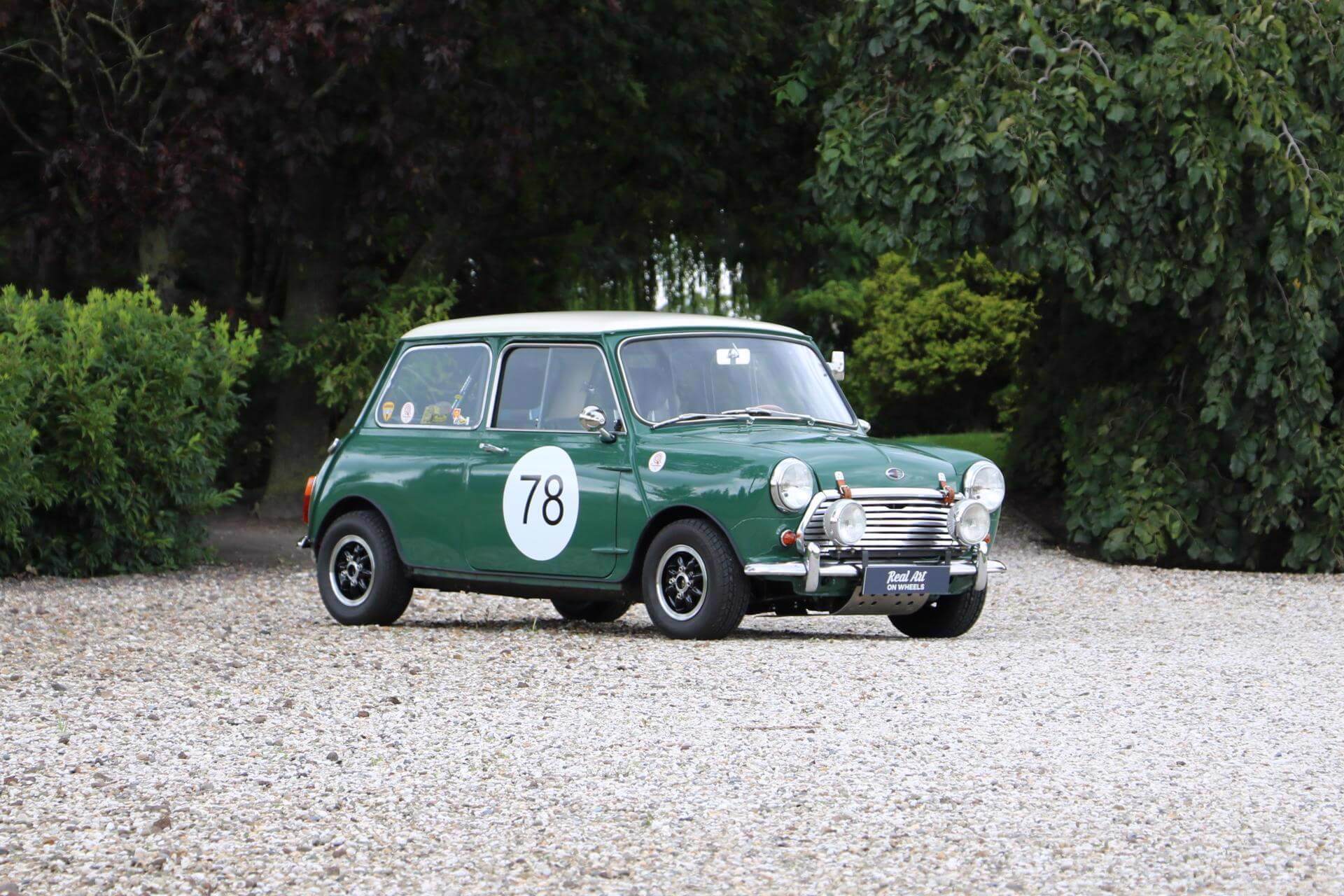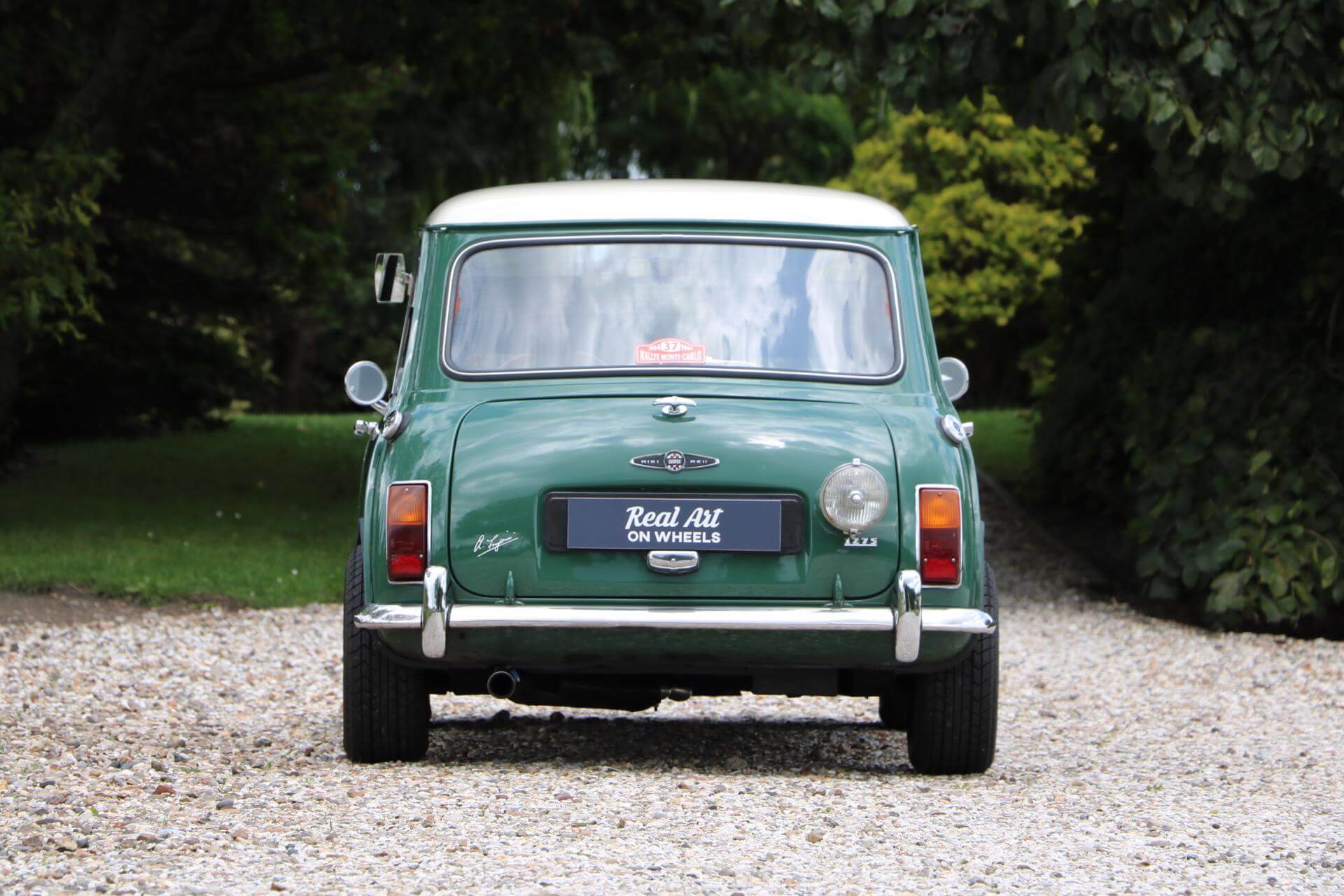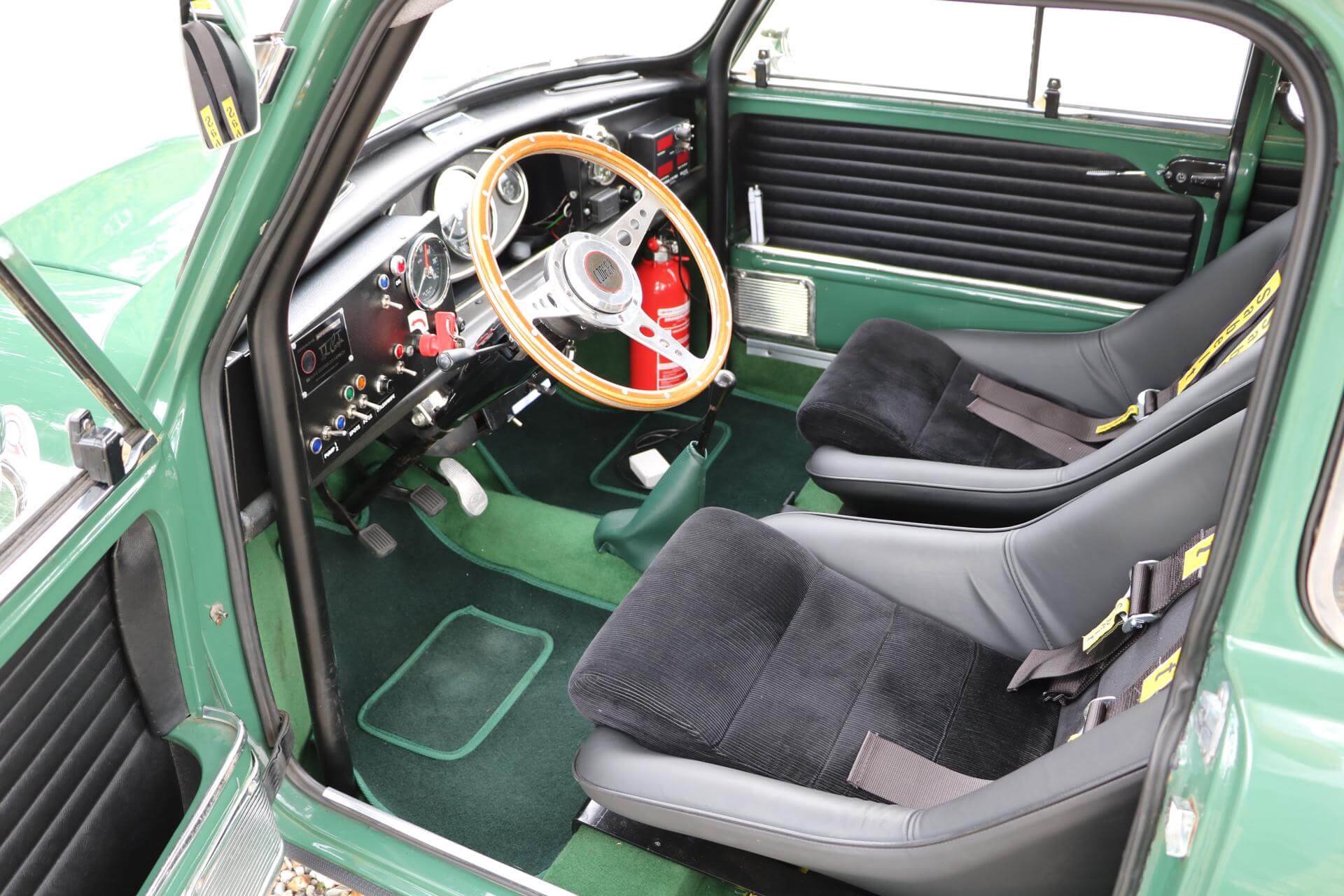 1968 Morris Mini Cooper "S" Mark II
An Icon
On its introduction in August 1959, the Mini was marketed under the Austin and Morris names. Mini became a marque in its own right in 1969. The Mark II Mini was launched at the 1967 British Motor Show and featured a redesigned grille, a larger rear window and numerous cosmetic changes.
The Mini was considered an icon of 1960s British popular culture. Its space-saving transverse engine, front-wheel drive layout – allowing 80% of the area to the car's floorpan to be used for passengers and luggage – influenced a generation of car makers. The car was designed for BMC (British Motor Corporation) by Sir Alec Issigonis. The performance versions, the Mini Cooper and Cooper "S", were successful as both race and rally cars, winning the Monte Carlo Rally in 1964, 1965 and 1967. In 1966, the first-placed Mini (along with nine other cars) was disqualified after the finish, under a controversial decision that the car's headlights were against the rules.
With these successful rally results, classic Mini's are still considered as a favorite rally car. In many historic rallies the Mini's have huge success.
Morris Mini Cooper "S" Mark II
This Morris Mini Cooper Mark II was dispatched on March 21, 1968. Delivered in Almond Green with a Snowberry White roof and a black interior, exactly the same combination as the car presents today. The first owner registered the car on July 9, 1968. Little is known about the car's early history, but in December 2003 the car was registered in The Netherlands and came in the hands of a real enthusiast. The last owner carried out a complete restoration over a two year period (2016/2017) at marque specialists Cooperworld and Ben van Leeuwen. The 1275 cc John Cooper engine was completely tuned and equipped with double HS2 carburetors, engine produces over 80 horsepower.
A complete list of all work carried out, including invoices totaling around 30.000 EUR are available in the car's history file. A short summary:
 Tuned engine
Rebuilt gearbox
New cooling system
Paddy Hopkirk brakeset
FIA approved roll cage
New High low suspension kit
New Rose-Petal wheels
Repaint in its original color schedule
After completion the car was never used for what it was intended: a historic car rally. This is your opportunity to buy a very well looked-after car that was built to Mini Cooper S specification including two fueltanks and many improvements. The car is ready to drive its next historic car rally.
This Morris Mini Cooper Mark II is for sale. Please don't hesitate to contact us for further details.