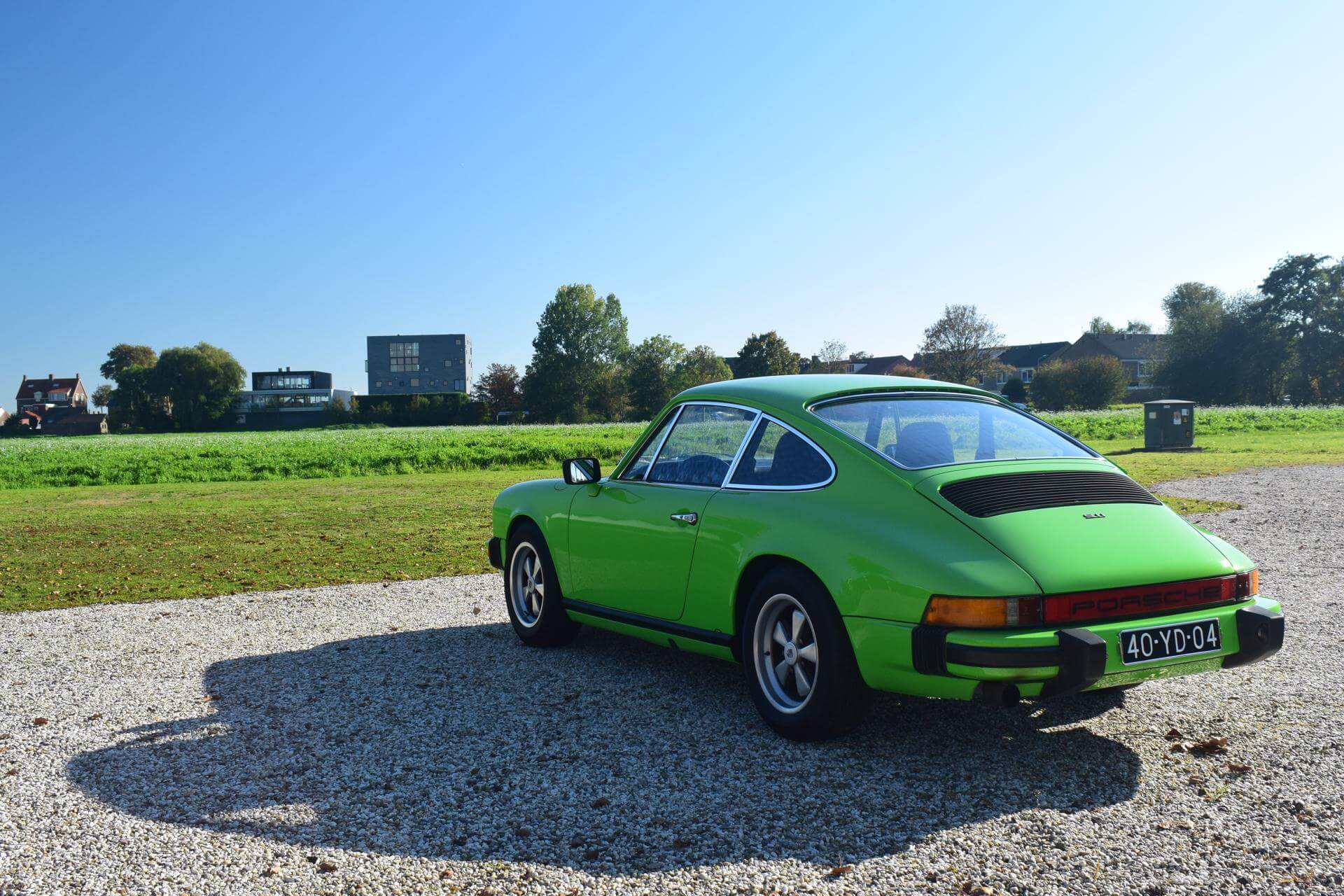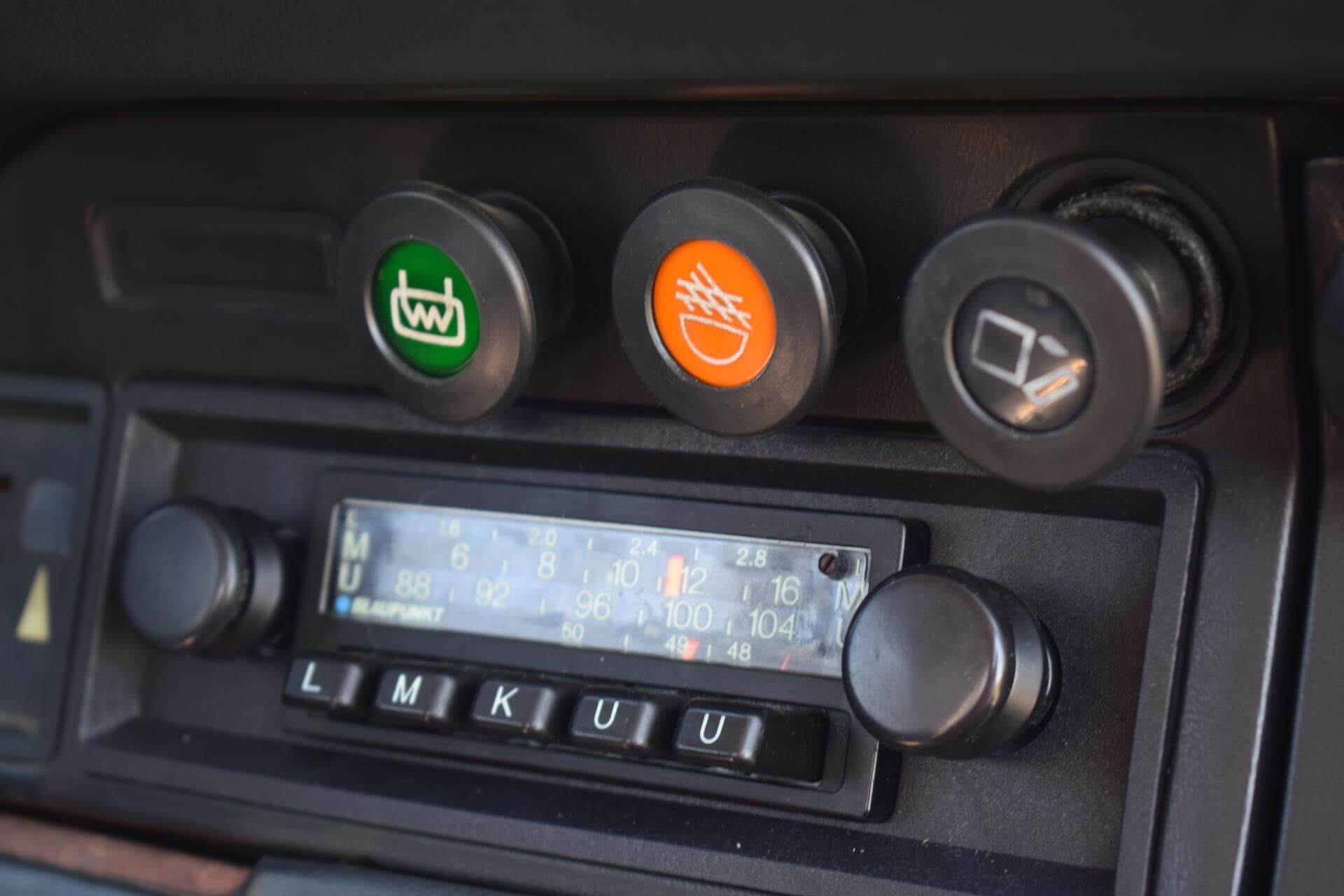 For 1974, Porsche introduced a new Porsche 911. The car was equipped with the 2.687cc 6 cylinder boxer engine that produced 150 horsepower.
This Porsche 911 was originally supplied to Japan on May 29, 1974. Although Japanese cars are usually right hand drive, the majority of luxury cars imported into Japan are left hand drive. The specifications are very similar as European vehicles. Around 2016, the car was imported from Japan into The Netherlands. After its arrival the car was precisely controlled by marque specialist PSTG in Huizen, The Netherlands. All parts were dismantled and checked. At this stage the car was professionally repainted in its original shade of "Gelbgrün" (Limegreen) with a black leatherette interior. After a full inspection the engine wasn't in need of a complete rebuild. Gearbox and engine were completely serviced, with replacement of all fluids and filters. On November 7, 2017, the car was registered in The Netherlands and approved for a frew technical approval (APK).
Following the Porsche Certificate of Authenticity this car is all matching numbers and colours.
This Porsche 911 is for sale. Currently, the car is registered in The Netherlands and comes with a valid APK (like MOT/TUV/CT). We can assist in worldwide transport. Please don't hesitate to contact us for further details.