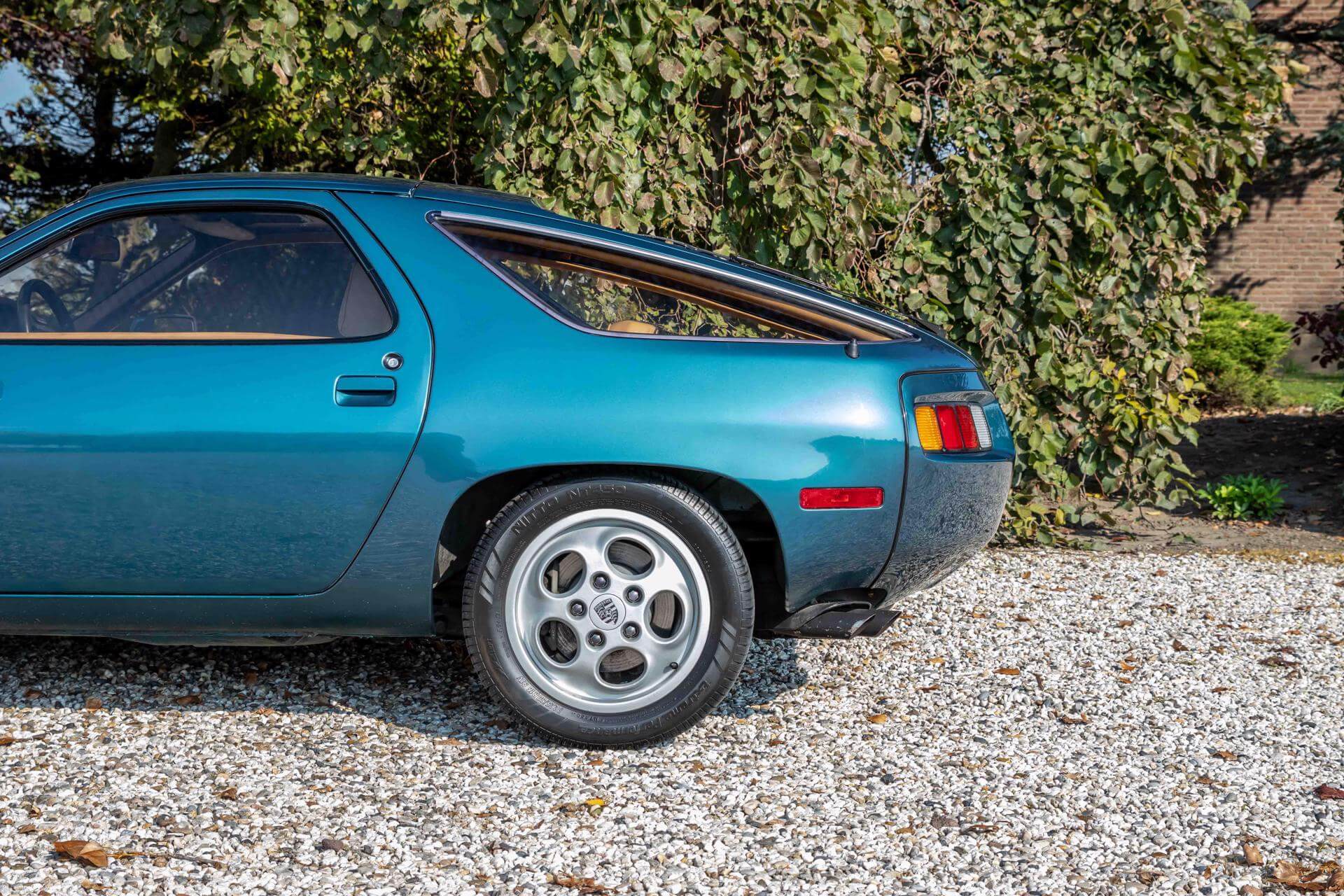 THE ICONIC 911 COULD HAVE BEEN REPLACED WITH THE PORSCHE 928
The Porsche 928 is a luxury grand tourer produced between 1978 and 1995 and was the marques' first V8 car. The intention of the car was to replace the Porsche 911, the car Porsche is most famous for. Porsche believed the 928 would appeal to a much wider audience because of its refinement and comfort, rather than the compactness and quirkiness of the 911.
Ernst Fuhrmann and Ferdinand Porsche were among a group of executives that considered to add a more luxurious car to their line-up. When Fuhrmann noticed the sales figures of the Porsche 911 slowly tumbling down, he concluded the model was approaching the end of its economic life cycle. He put pressure on Ferdinand to start making decisions in regards to the Porsche 928.
The car was revealed at the 1977 Geneva Motor Show and was immediately praised for its comfort and power. However, the sales began slowly, mainly because the base prices were much higher than the previous range-topping 911 model. Purists did not liked the front-engine, water-cooled design of the car.
Back then, that group of executives had no idea of how iconic their 911 would become in the upcoming years. Peter Schutz – replacement of managing director Ernst Fuhrmann – saved the 911 when he noticed the sales figures weren't as high as expected. He decided that the models should be sold side by side, because both cars had a very different driving experience. Although the 928 never became the success Fuhrmann envisioned, it was in production for over 18 years.
OUR 1980 PORSCHE 928
Our Porsche 928 dates back to 23 April 1980 and is a US delivered example. The first owners – Nicholas and Laurie Marechal from Sarasota, Florida – purchased the car at Euro Motorcars. They used the car for thirteen years in Florida, before moving to California in 1993. They brought the car with them and it stayed with them in Marina Del Ray until the summer of 2018, when it was imported into the Netherlands. The car has driven less than 65,000 Miles originally.
We serviced the Porsche 928 in our workshop and replaced all oils, filters and distribution belts. The first paintjob – Petrolblau Metallik – is still intact and so is the interior. The car is completely original and has been owned by just one family. The Porsche Geburtsurkunde confirms all matching numbers and colours.
Sold, thank you!