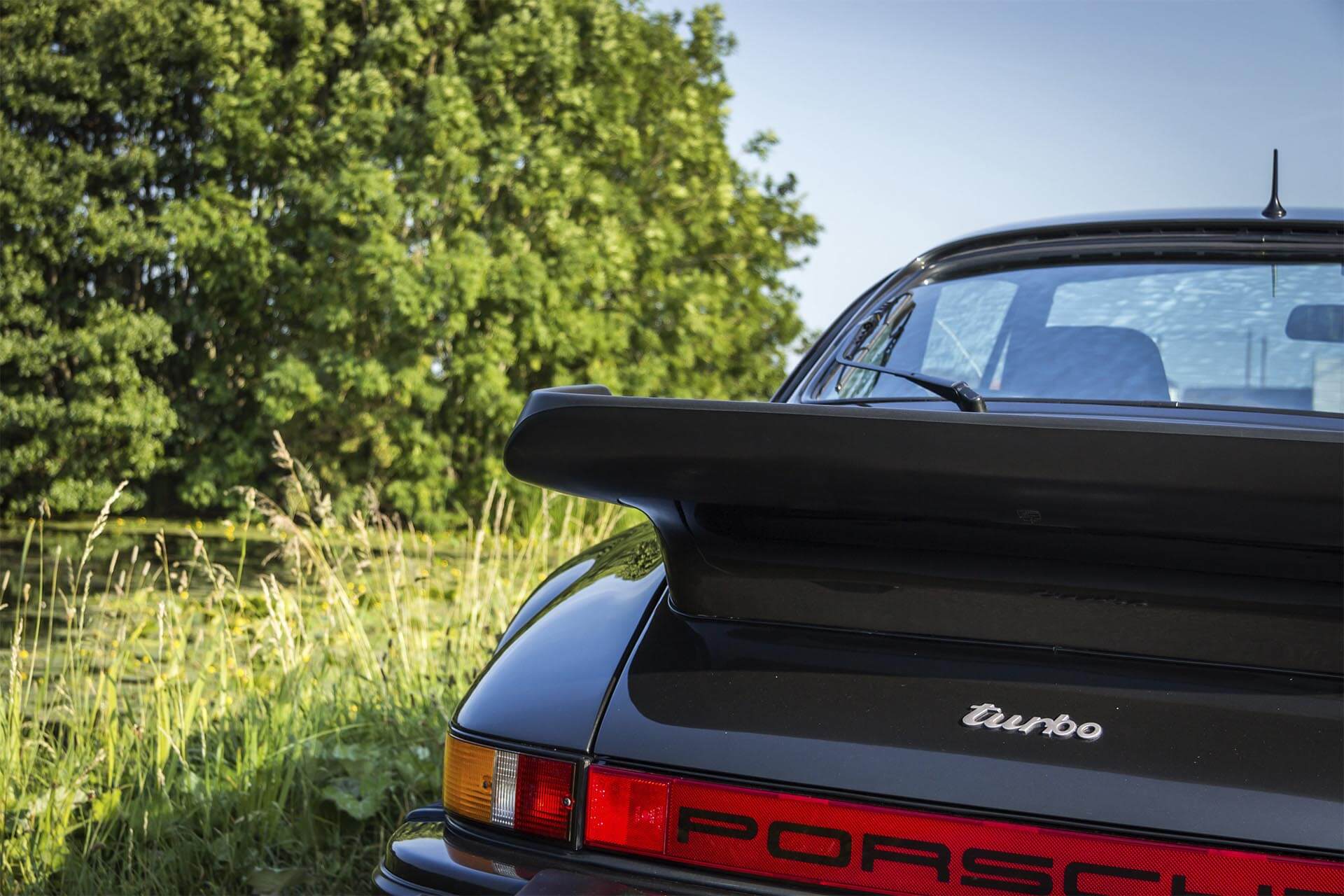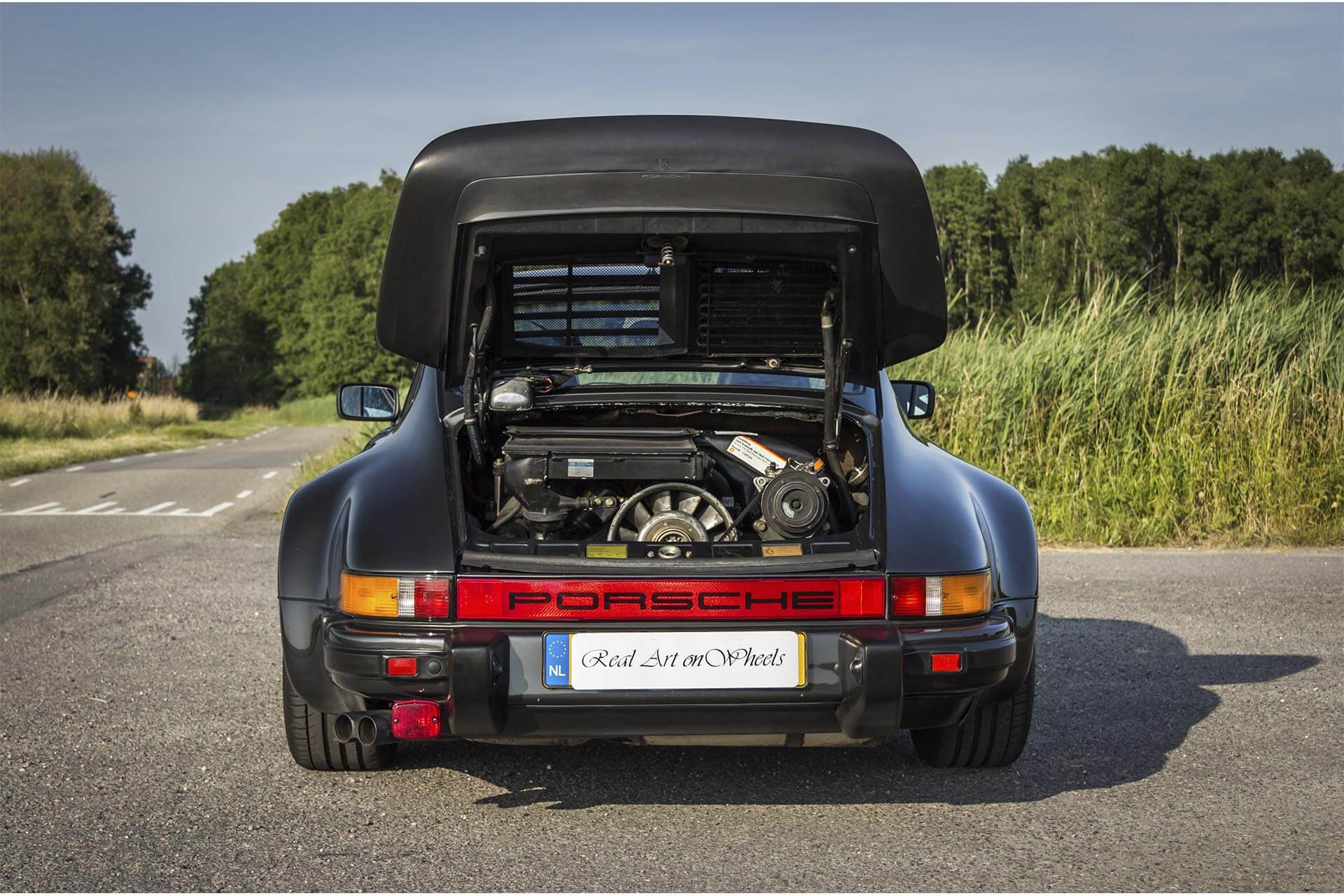 The first production turbocharged Porsche 911
For the 1975 model year, Porsche introduced the first production turbocharged Porsche 911. Although called the Porsche 930 Turbo (930 being its internal type number) in Europe, it was marketed as the 930 Turbo Carrera in North America. The body shape incorporated wide wheel-arches to accommodate the wide tires, and a large rear spoiler often known as a "whale tail" on the early cars. They were initially fitted with a 3.0-litre engine (190 kW; 260 horsepower) and four-speed gearbox. Production of the first 400 units qualified the 930 for FIA Group 4 competition, with the racing version called the Porsche 934 of 1976. They participated at Le Mans and other races including battles with the BMW 3.0 CSL "Batmobile". The FIA Group 5 version called Porsche 935 evolved from the 934. Fitted with a slope nose, the 500+ horsepower car was campaigned in 1976 by the factory, winning the world championship title. Private teams went on to win many races, like Le Mans in 1979, and continued to compete successfully with the car well into the 1980s until the FIA and IMSA rules were changed.
For the 1978 model year, Porsche revised the 930 with a larger 3.3-litre turbocharged engine with intercooler that produced 300 horsepower. To fit the intercooler a newly designed "tea-tray" tail replaced the earlier whale tail. Porsche dropped the "Carrera" nomenclature for the North American markets and simply call it the Porsche Turbo worldwide. The larger engine helped reduce some of the turbo lag inherent in the earlier version. Only in 1989, its last year of production, was the 930 equipped with a five-speed gearbox. The 930 was replaced in 1990 with a 964 version featuring the same 3.3 L engine. There have been turbocharged variants of each subsequent generation of 911.
Our Porsche 930 Turbo
This Porsche 930 Turbo was originally supplied through official Porsche sales agent Kinzo in Amsterdam (Amstelveen). The car resided its complete life in Amsterdam area and was in long-term ownership.
The last owner bought the car in 1989 and arranged a proper restoration after more than 20 years of pleasure finally around 2010. Since restoration was finished the car drove around 30,000 KMs which were nicely documented with invoices and stamps in the service book. The car is currently registered in The Netherlands and ready to be enjoyed. The car comes with a valid APK (like MOT/TUV/CT).
This original Dutch delivered Porsche 930 Turbo is for sale. Please don't hesitate to contact us for further details.