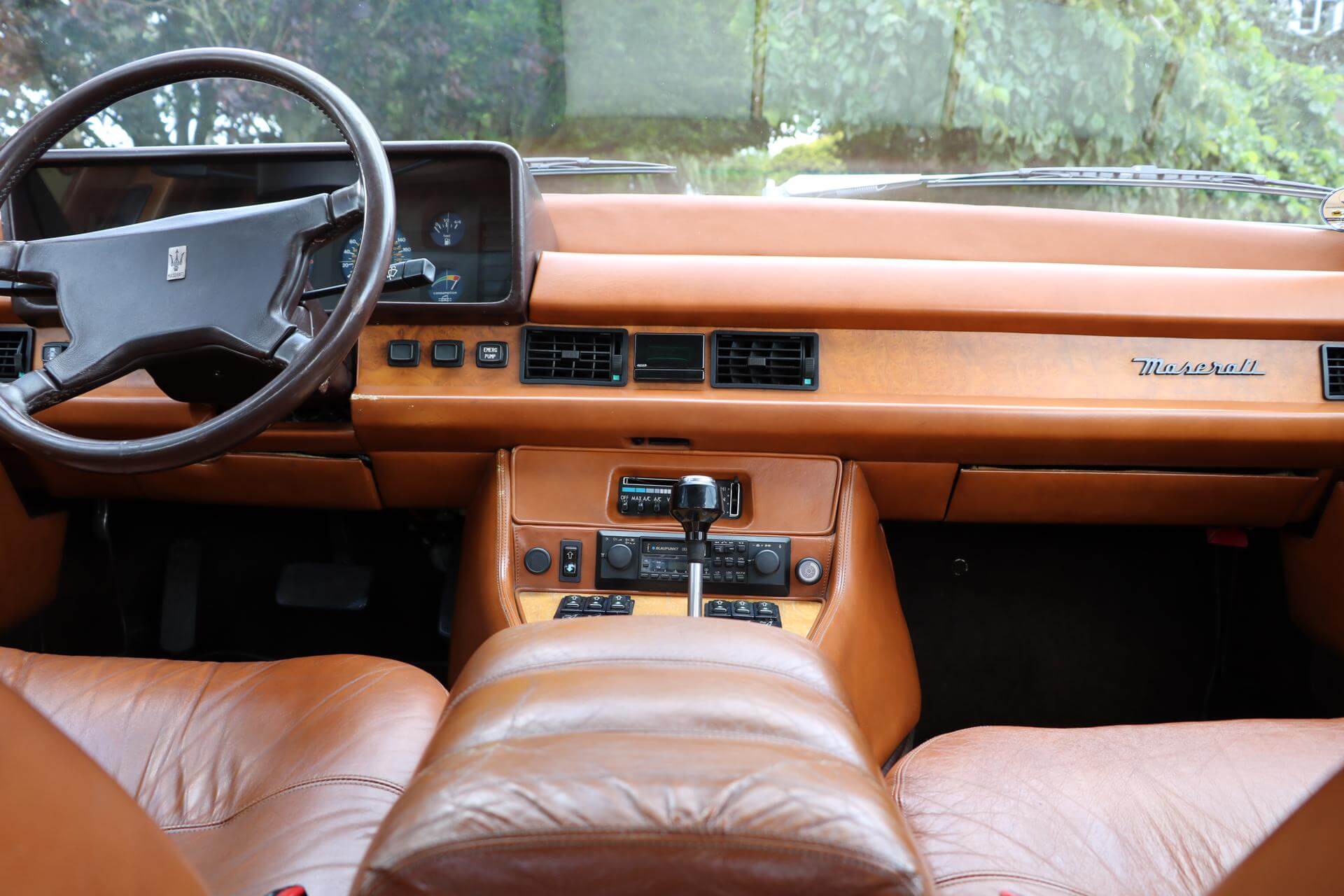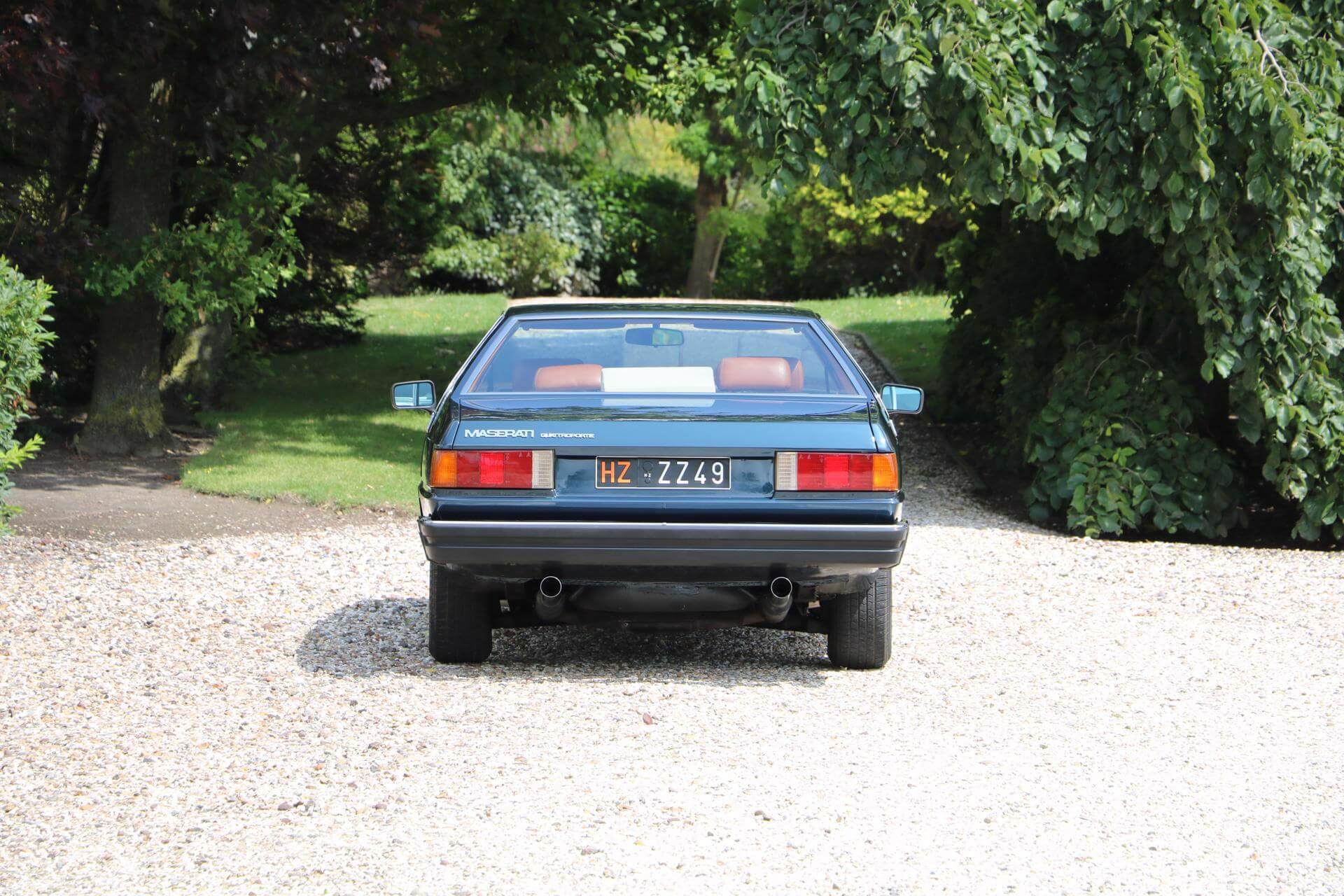 1983 Maserati Quattroporte III 4900
The last handbuilt Maserati
The name of the Maserati Quattroporte translated from Italian literally means "four doors". The car is currently in its sixth generation, with the first generation introduced in 1963. From 1974 to 1976, Giorgetto Giugiaro presented two Italdesign show cars on Maserati platforms, called the Medici I and Medici II. The latter had features that would make it into the production version of the third-generation of the Quattroporte.
A pre-production Quattroporte was introduced to the press by the then Maserati president Alejandro de Tomaso on 1 November 1976, in advance of its debut at the Turin Motor Show later that month. It was only three years later though, in 1979, that the production version of the car went on sale. De Tomaso, who disliked Citroën, removed all of the influence of the French marque from the car. The quad-cam V8 engines built from scratch for the Kyalami were used as well as other mechanical parts. The SM V8 engine prototype under development in the Citroën ownership was also scrapped and the staff was replaced, the most notable being head engineer Giulio Alfieri who was replaced by Aurelio Bertocchi.
Initially badging reading "4PORTE" was used, but this was changed in 1981 to spelling out "Quattroporte." Two versions of the V8 engine were available: a 4,930 cc (4.9 L) version generating a maximum power output of 280 PS, and a smaller built-to-order 4,136 cc (4.2 L) engine generating 255 PS, which was phased out in 1981. The interior was upholstered in leather and trimmed in briar wood. The climate controls came from the Mopar parts bin on early US-spec cars. In 1984, the climate control system was upgraded to share parts with the mass produced Biturbo.
The Quattroporte III marked the last of the hand-built Italian cars; all exterior joints and seams were filled to give a seamless appearance. From 1987 onwards, the Royale superseded the Quattroporte.
This Maserati Quattroporte
This Maserati Quattroporte III 4900 was produced in July 1983 and registered in name of the first owner on April 15, 1984. The car is equipped with its original, matching numbers, 4900 V8 which delivers 280 horsepower. Since 1994, this Quattroporte is registered in The Netherlands and since than the full history is known. The car comes with a complete file of service invoices. Recently the car is completely serviced under our supervision. This matching numbers Maserati Quattroport III 4900 is in very good driving condition and has a beautifully patinated original leather interior.
This Maserati Quattroporte III 4900 is for sale. Please, don't hesitate to contact us for further details.
Sold, thank you!