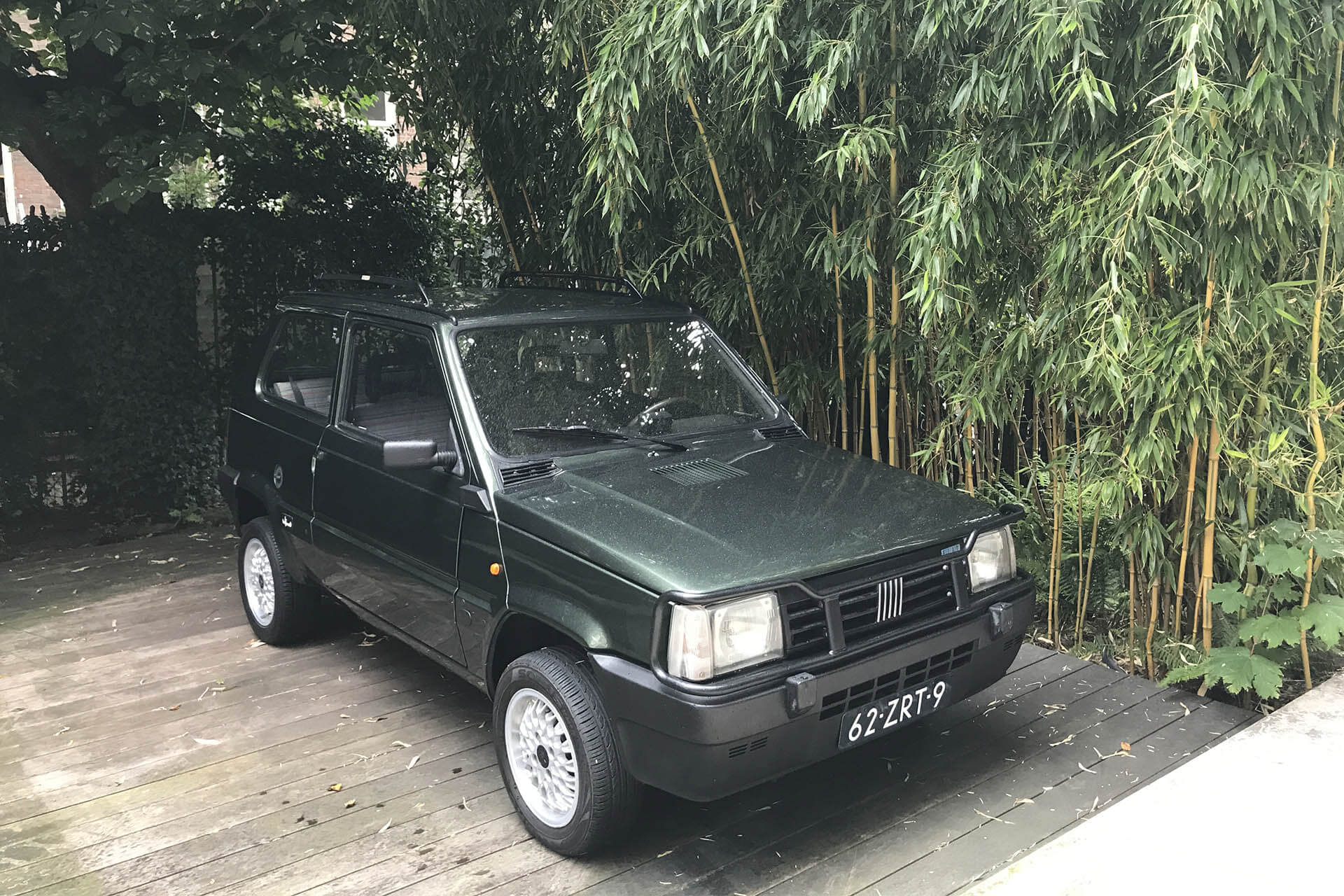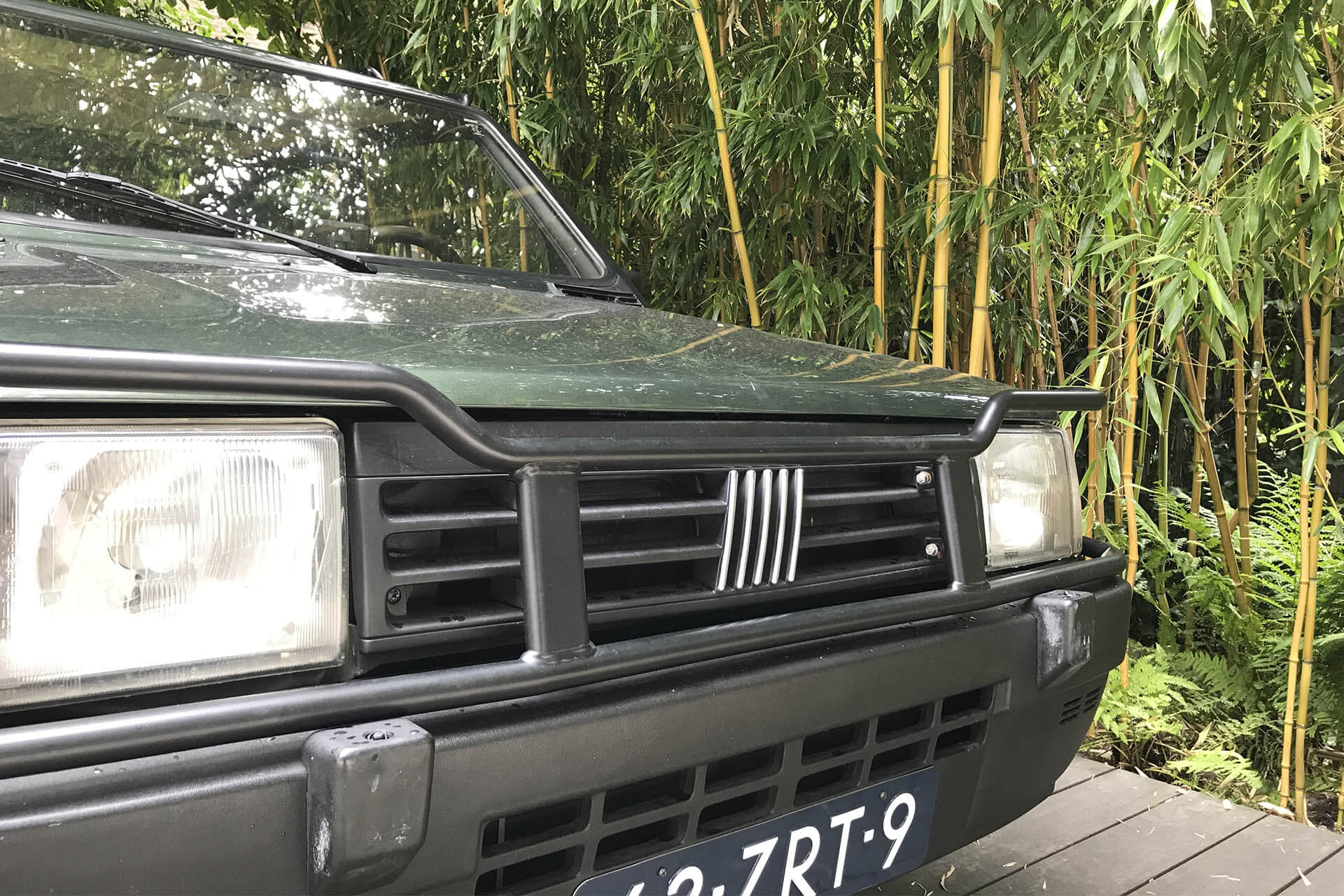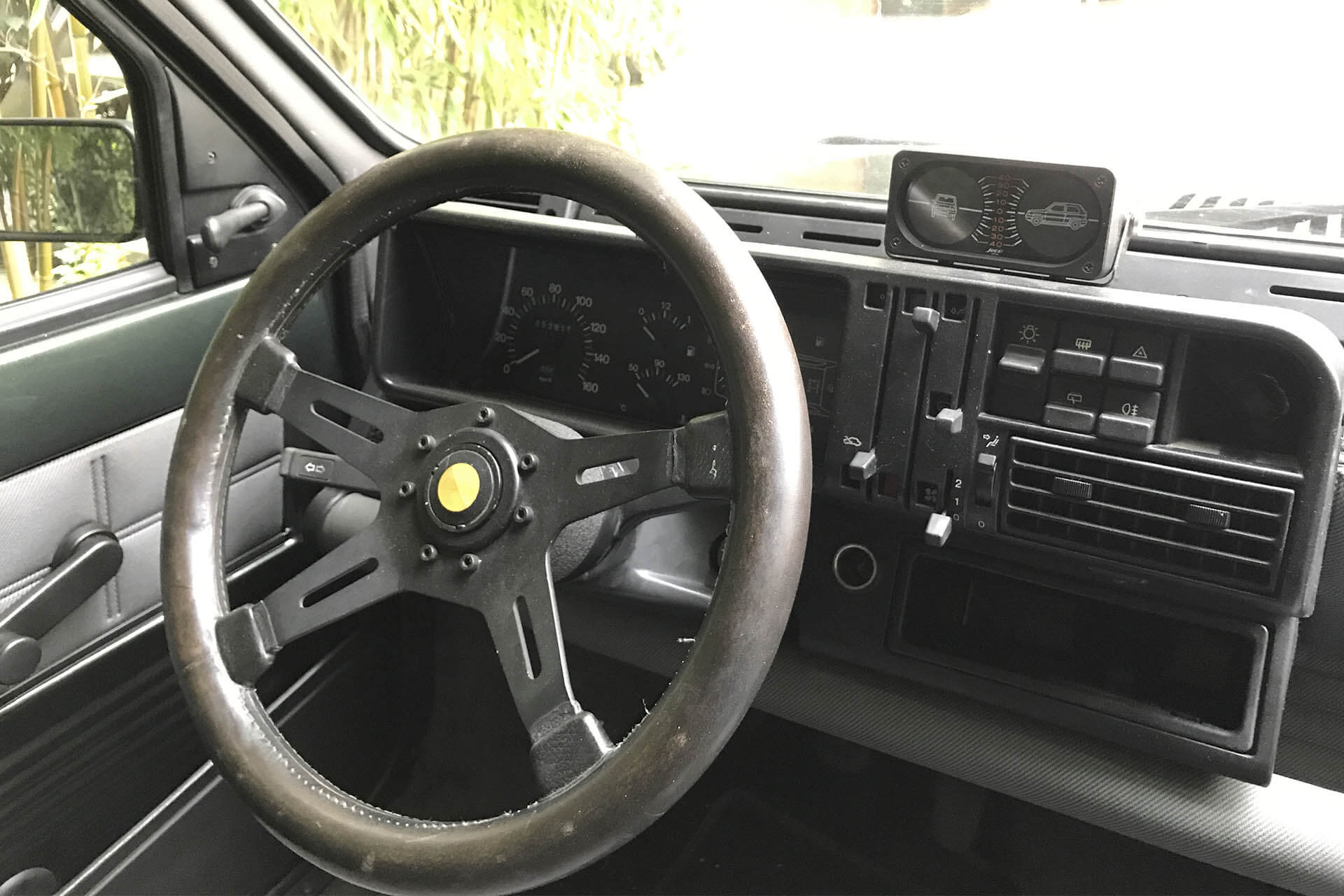 Close to our hearts
"In The Netherlands we are so enthralled with the arrival of two panda bears in the Ouwehands Dierenpark zoo in Rhenen (about 85 kms southwest of Amsterdam) that we can officially speak of Panda-mania. Behind our new pop up showroom in the city center of Amsterdam (P.C. Hooftstraat 5-11) we have a lovely garden, including some bamboo. Besides panda bears Wu Wen and her male companion Xing Ya we are proud to announce arrival of our own panda".  Real Art on Wheels statement when opening the pop up showroom in downtown Amsterdam.
This Fiat Panda 4×4 is now available for sale in our showroom in the Amsterdam Lake District. The car was acquired from an important Fiat collection based in The Netherlands where is resided for a few years and used sparingly. The car comes with some desirable options such as the indicator for the vehicles balance and the pushbar at the front.The car is rust- and accidentfree and ready to be enjoyed.
This 1988 Panda 4×4 is now sold. Please, don't hesitate to contact us for further details.