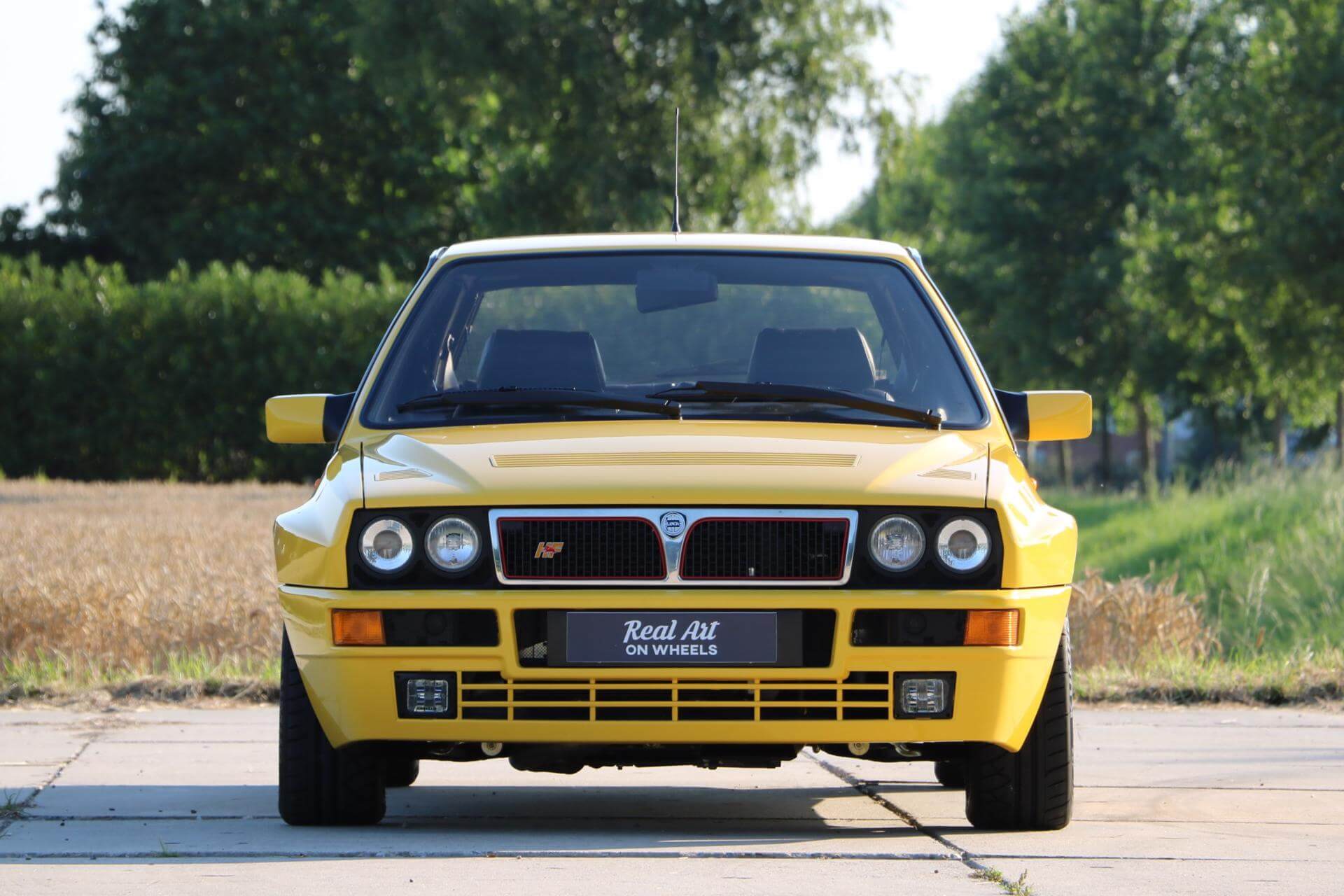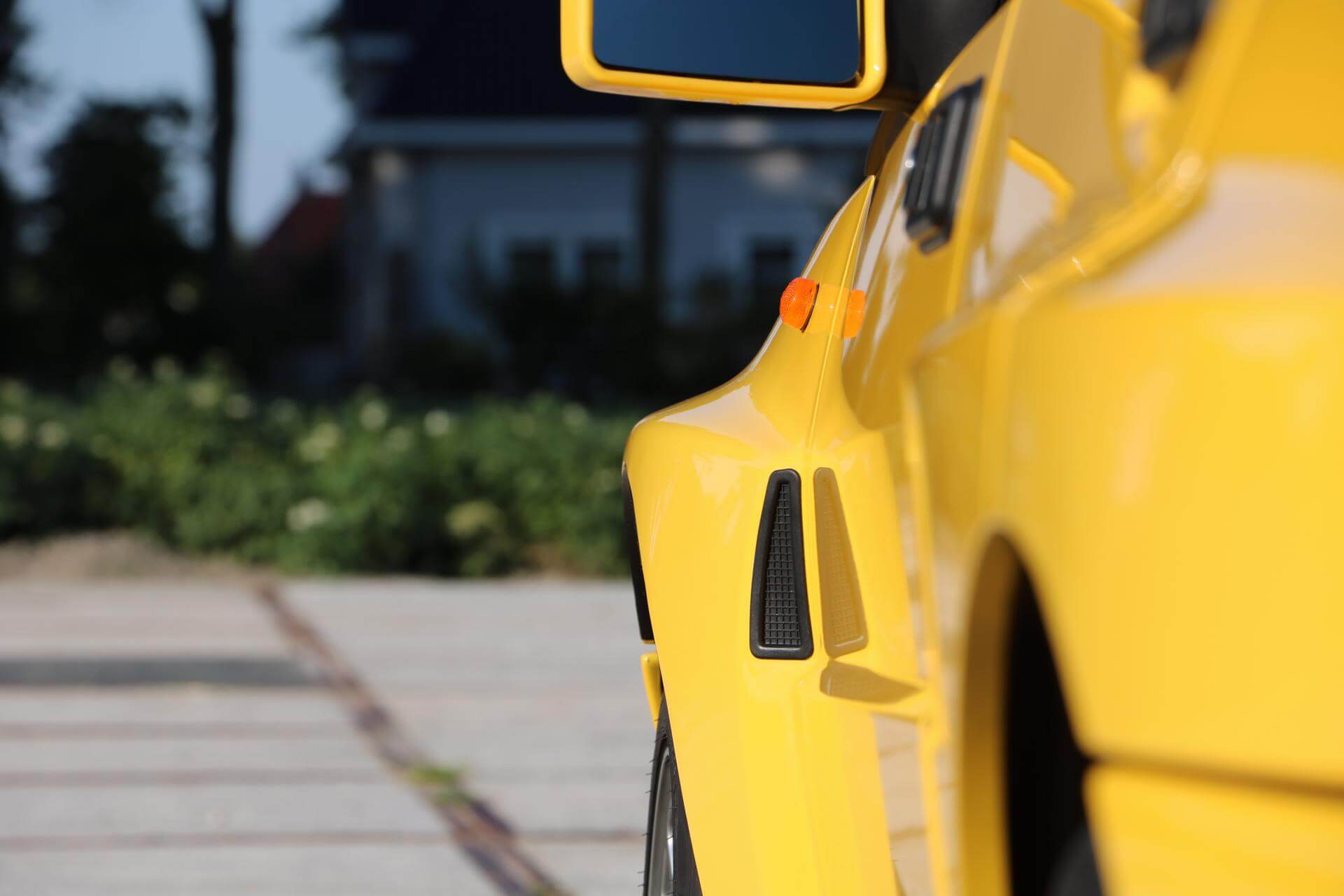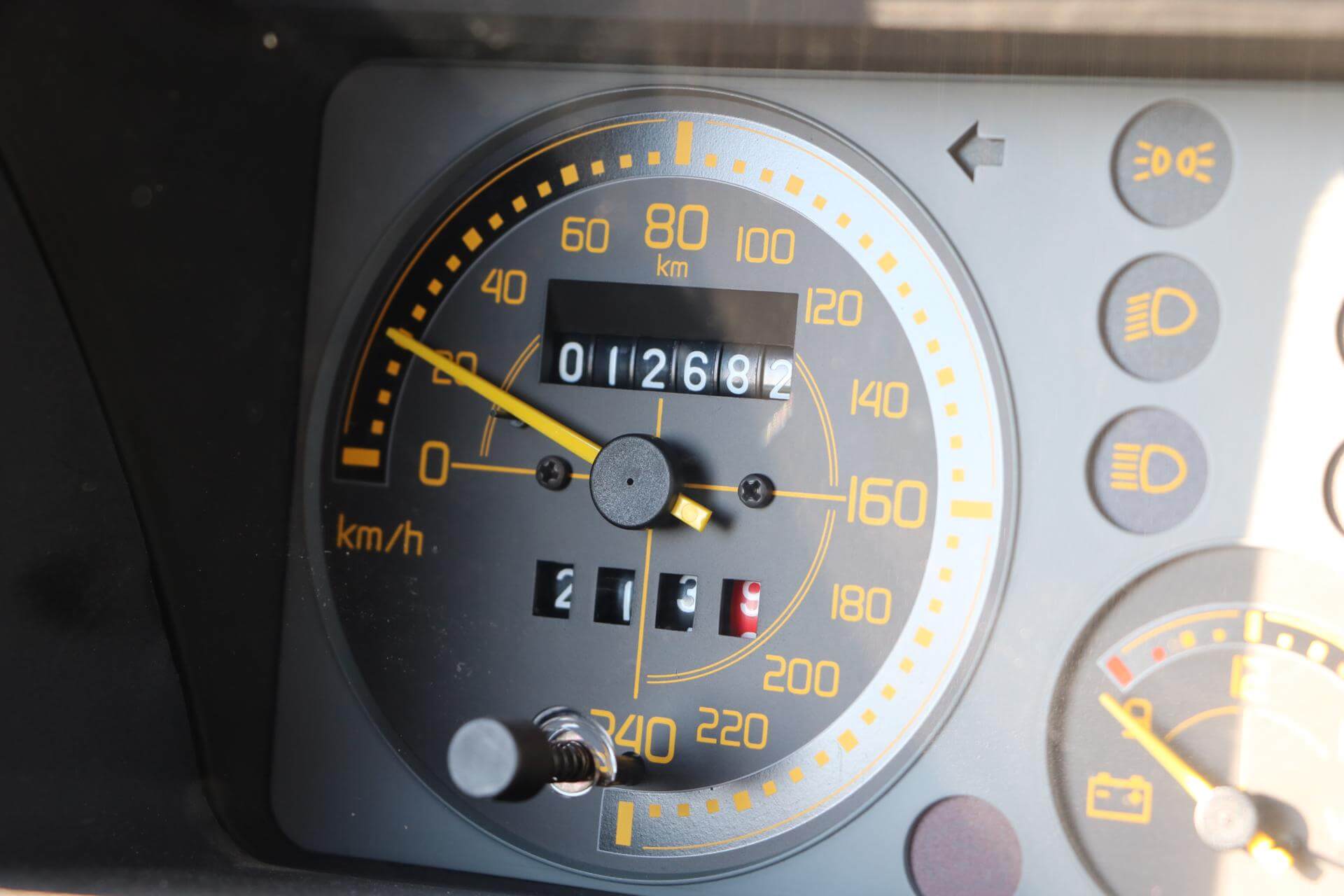 1992 Lancia Delta HF Integrale Evoluzione
The EVO I
The ultimate homologation version of the Lancia Delta HF Integrale was the Evoluzione, built in 1991–1992 with a 16-valve version of the turbocharged 1,995 cc engine, producing 210 bhp in street tune. In 1993–1994, a second-generation Evoluzione, the Evo 2, was produced, but it is the original Evo that is generally recognized as having the closest connection to the indomitable Group A cars. In 1992, with five consecutive world championships and the Integrale's iconic status indelibly confirmed, Lancia issued a series of special-edition models.
As one of the later and more exclusive iterations, this Integrale Evoluzione is one of only 400 'Giallo Ferrari' editions built. It is finished in vibrant Ferrari Yellow that perfectly sets off the traditional yellow-on-black Integrale gauges. With only 12,000 original kilometers, the car is remarkably original and unmodified. Furthermore, it includes its original books, jack, tools, and safety triangle. And despite creature comforts such as air-conditioning and leather-clad Recaro seats, this Lancia remains a visceral driving experience, reflecting the car's roots as a rally legend.
With many Integrales subject to aftermarket modifications, seldom is one afforded the opportunity to acquire such an Evo as it left the factory. Common treatment includes aftermarket boost gauges, upgraded suspension, and tuning the ECU. Suffice it to say that this car is absent of any such modifications, elevating it to a greater category than many of those available. As the Evo variants are reaching the 25-year mark, they are becoming eligible for importation to the U.S. As such, originality is all the more important when determining collectability.
This Lancia Delta HF Integrale Evoluzione was delivered on December 1992 to its first and single owner. The car was recently serviced and is ready to be enjoyed. Still with Italian registration papers.
This Lancia Delta HF Integrale Evoluzione is now for sale. Please, don't hesitate to contact us for further details.