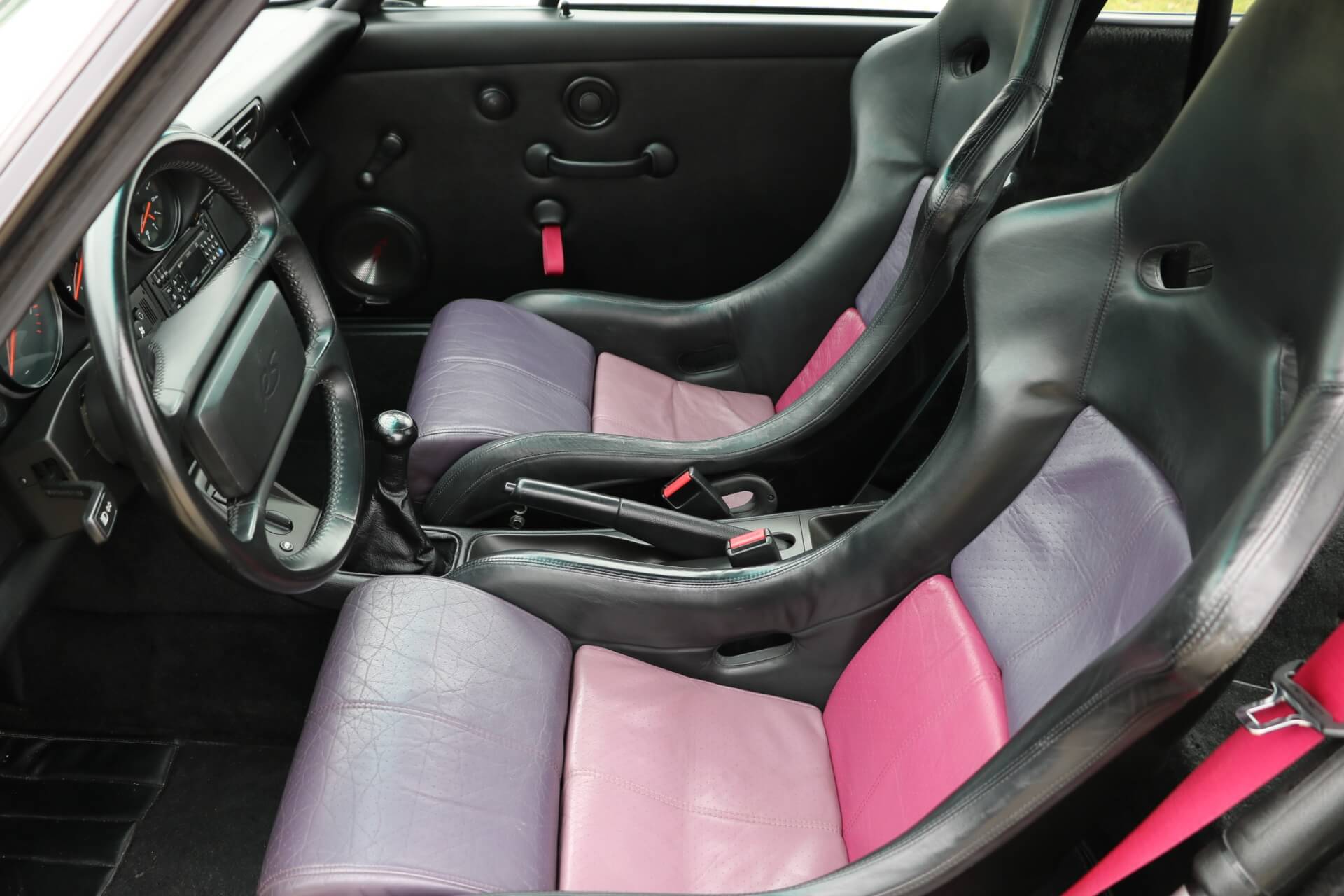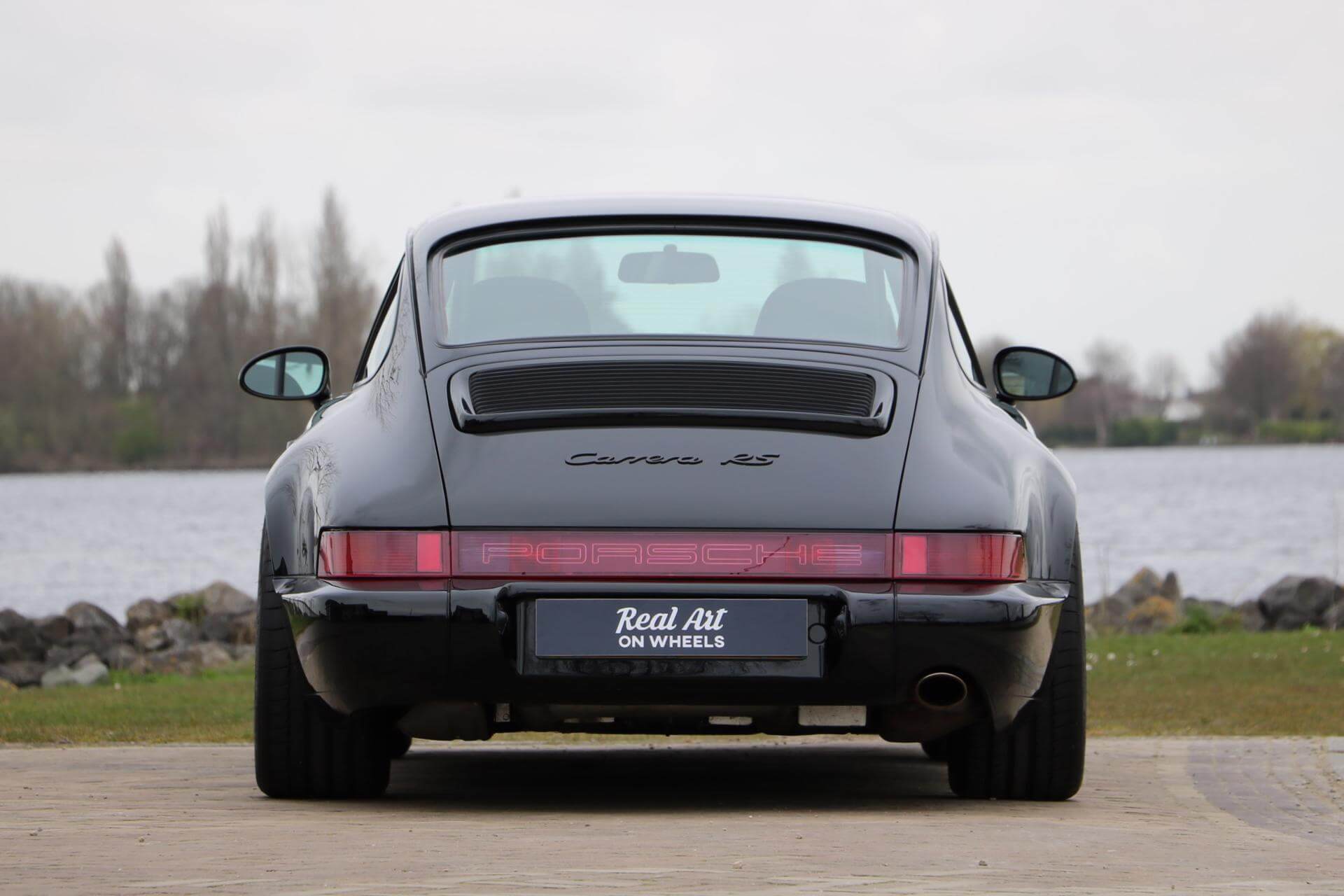 The Porsche Carrera RS
For model year 1992 Porsche introduced the Porsche 964 RS. It was based on Porsche's 911 "Carrera Cup" race car and harked back to the famous 2.7 and 3.0 RS and RSR models. It featured a revised version of the standard engine, titled M64/03 internally, with an increased power output of 260 horsepower and lightweight flywheel coupled to the G50/10 transmission with closer ratios, asymmetrical Limited Slip Differential and steel synchromesh. A track-oriented suspension system with 40 mm lower ride height, stiffer springs, shocks and adjustable stabilizer bars without power steering.
A stripped-out interior devoid of power windows or seats, rear seats, air conditioning, cruise control, sound deadening or a stereo system (optionally fitted) and new racing-bucket front seats were part of the package. The trunk hood was made of aluminum and the chassis was seam welded. Wheels were made of magnesium and the glass was thinner in the doors and rear window. The Carrera RS is approximately 155 kg lighter than the Carrera 2 model.
This Porsche 964 RS
Following the Porsche Certificate of Authenticity this matching-numbers Porsche 964 RS was originally delivered to Germany on January 24, 1992. In 1996 the car was registered for continuation of the warranty. Around 2003 the car was registered in Sweden. After a few years the car was exported to the United Kingdom – where the car was discovered and immediately bought by its last owner, a very good friend of our company. Being part of an impressive Porsche collection the car was sparingly driven and precisely maintained. The car is in highly original condition and accident-free. The car is complete with all keys, books and a full binder with all service records. The car is equipped with a Matter rollcage in 1999.
This Porsche 964 RS is for sale. Please don't hesitate to contact us for further details.