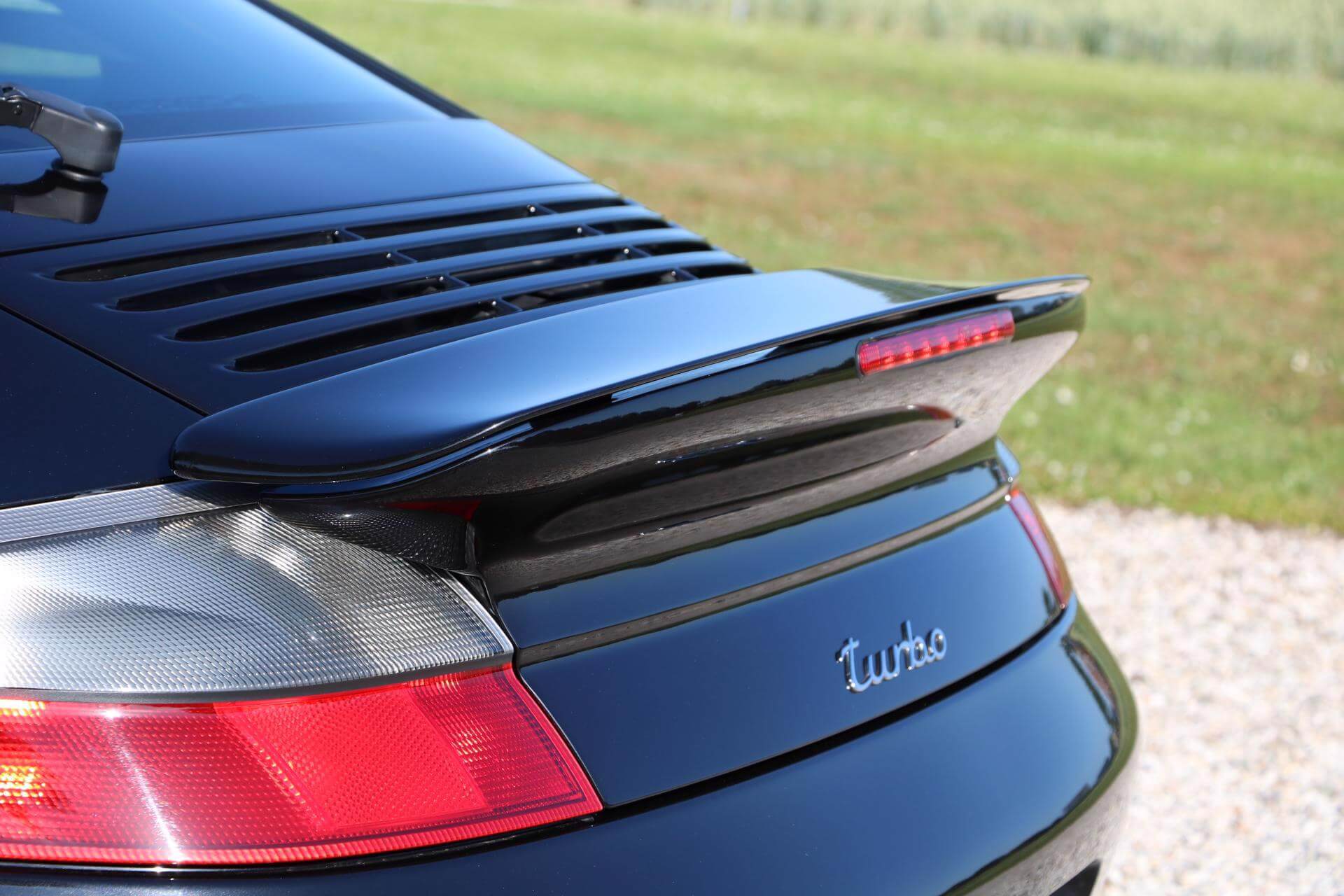 The Turbo
The Porsche 996 Turbo debuted at the Frankfurt Auto Show in September 1999. The Porsche 996 Turbo is powered by a water-cooled twin-turbocharged and intercooled 3.6 liter flat-6 engine derived from the 1998 Le Mans winning Porsche 991 GT1 race car. The so-called Mezger engine is dramatically different than the normal Carrera engines. The engine is rated at 426 horsepower. The car features an all-wheel drive system and was available with either a 6-speed manual or a 5-speed Tiptronic transmission. It has revised styling and a wider stance than the naturally aspirated Porsche 996 Carrera models, along with new bi-xenon headlamps and a fixed rear wing. The Turbo also came with VarioCam Plus and stability management
In 2002, the X50 package was offered as an option on the Turbo that included larger K24 turbochargers and intercoolers, a revised ECU and quad-pipe exhaust which raised power output to 331 kW (450 PS; 444 hp). Other features introduced in 2002 were a glove box, center mounted cup-holders, an optional Bose stereo and rain-sensing wipers.
Between 2000 and 2005 less than 17.000 examples were produced.
This Porsche 996 Turbo
On October 17, 2001 this Porsche 996 Turbo was delivered to its first owner, a Mr Berendsen in Hamburg. When the car was 6 months old, it was imported into The Netherlands and registered here on June 5, 2002. This Porsche 996 Turbo is in highly original condition, accident-free and low mileage. The car has driven 78.598 kilometers since its original delivery. With the car we have all books and keys. In the original service booklet we notice the car was always serviced at official Porsche dealerships or well-known specialists.  The car has the great Mezger flat-6 engine and Tiptronic gearbox.
This Porsche 996 Turbo was for sale, please don't hesitate to contact us for further details.