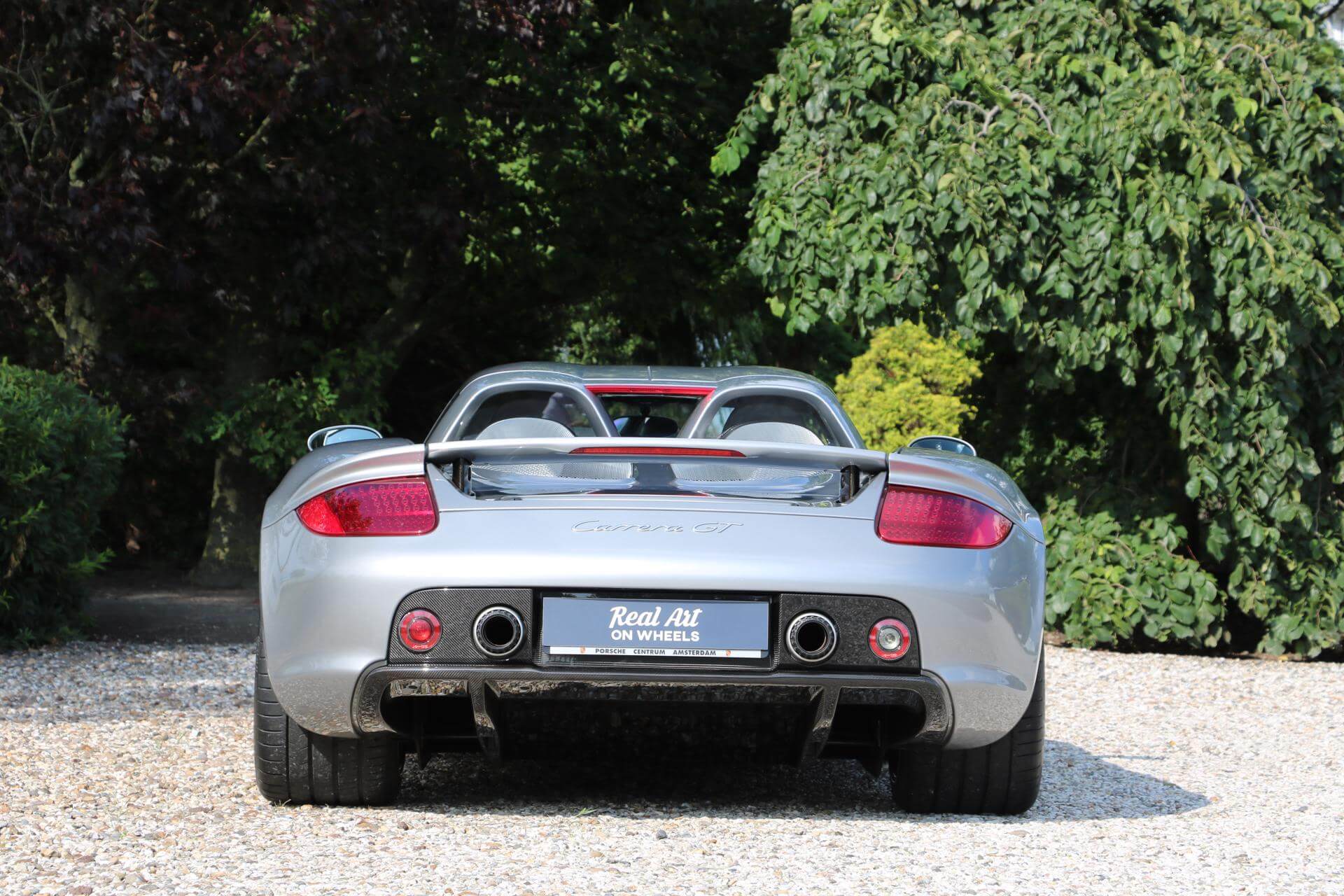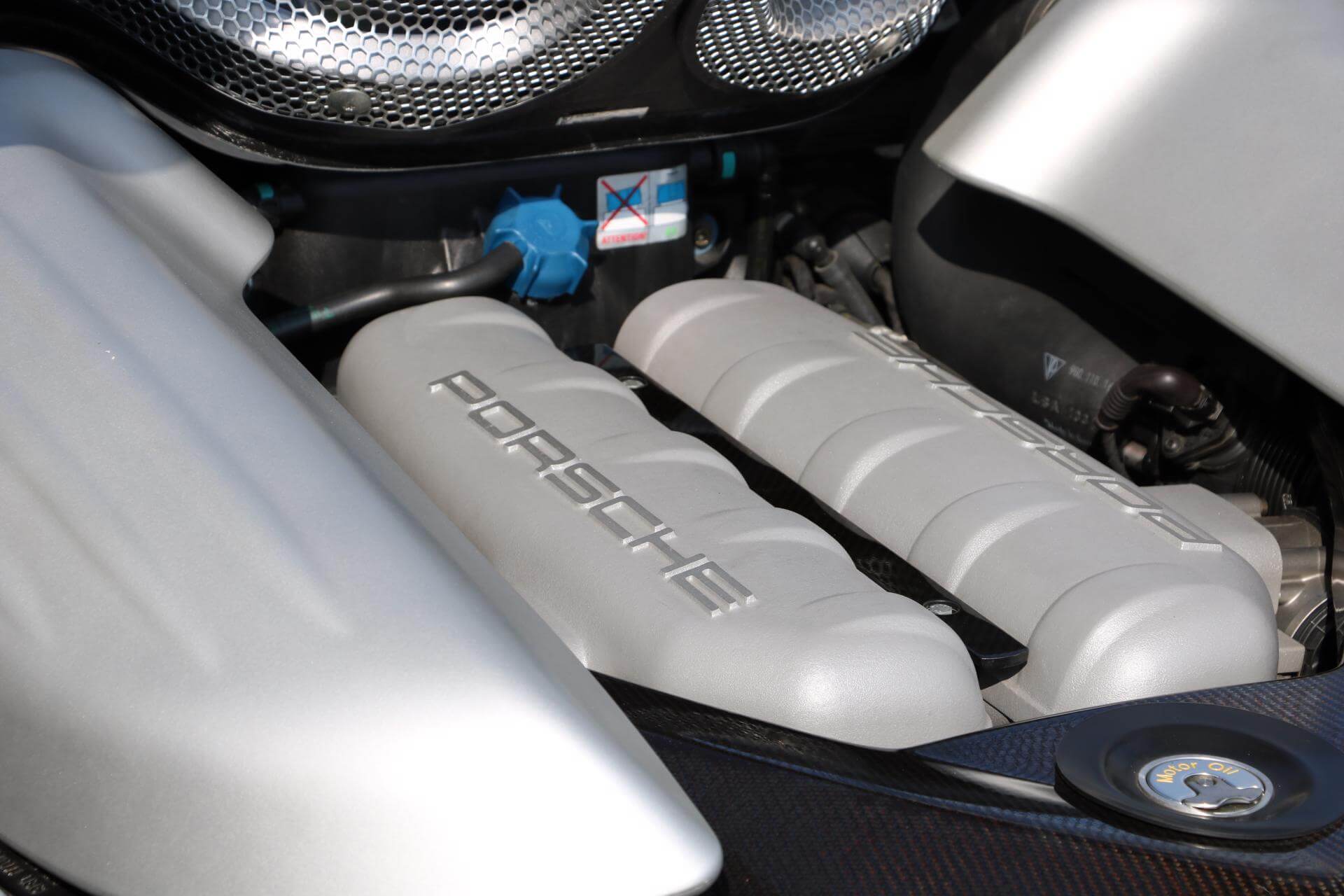 Porsche Art
The Porsche Carrera GT is equipped with a V10 engine that produces more than 600 horsepower and with the most advanced, cutting-edge automotive technologies, the 2004 Porsche Carrera GT uses the undiluted qualities of a genuine racecar to provide an unprecedented driving experience on the road.
Among the car's unique features are its 5.7-liter, 605-horsepower V10 engine; its monocoque chassis with engine and transmission mounts made of carbon-reinforced plastic; and the first use of a ceramic composite clutch in a production car. Its aerodynamic and race-bred suspension package provides safe and stable travel at speeds of up to 330 km/h, and the Carrera GT features a lot of lightweight materials, such as magnesium for the car's huge wheels and special sport seats.
The result of such artistic and athletic equipment is a car that accelerates from a standing start to 100 km/h in only 3.9 seconds, reaches 200 km/h in less than 10 seconds, and can achieve a top test-track speed of 330 km/h. The Porsche Carrera GT made its stunning yet fitting debut as a prototype car at the famed Louvre art museum in Paris in the fall of 2000. After undergoing development and testing, the final production version was unveiled at the 2003 Geneva show.
This Porsche Carrera GT
This Porsche Carrera GT was originally delivered in The Netherlands. It's believed to be the one of three delivered and registered in The Netherlands. The car has had two onwers from new and was very well maintained all its life. The car comes with all books, tools, bags, cover and optional carbon fibre gear knob. The car was recently serviced (July 2019, 15 kms driven since). All services were done at Porsche Leusden or Porsche Amsterdam, as the mechanic moved from one dealer to another. The car was serviced its entire life by the same mechanic. This Porsche Carrera GT is accident-free and all original paint. he car comes with all original books and documentation. The car is in GT Silver Metallic and a black leather interior.
This Porsche Carrera GT was for sale. Please don't hesitate to contact us for additional information.