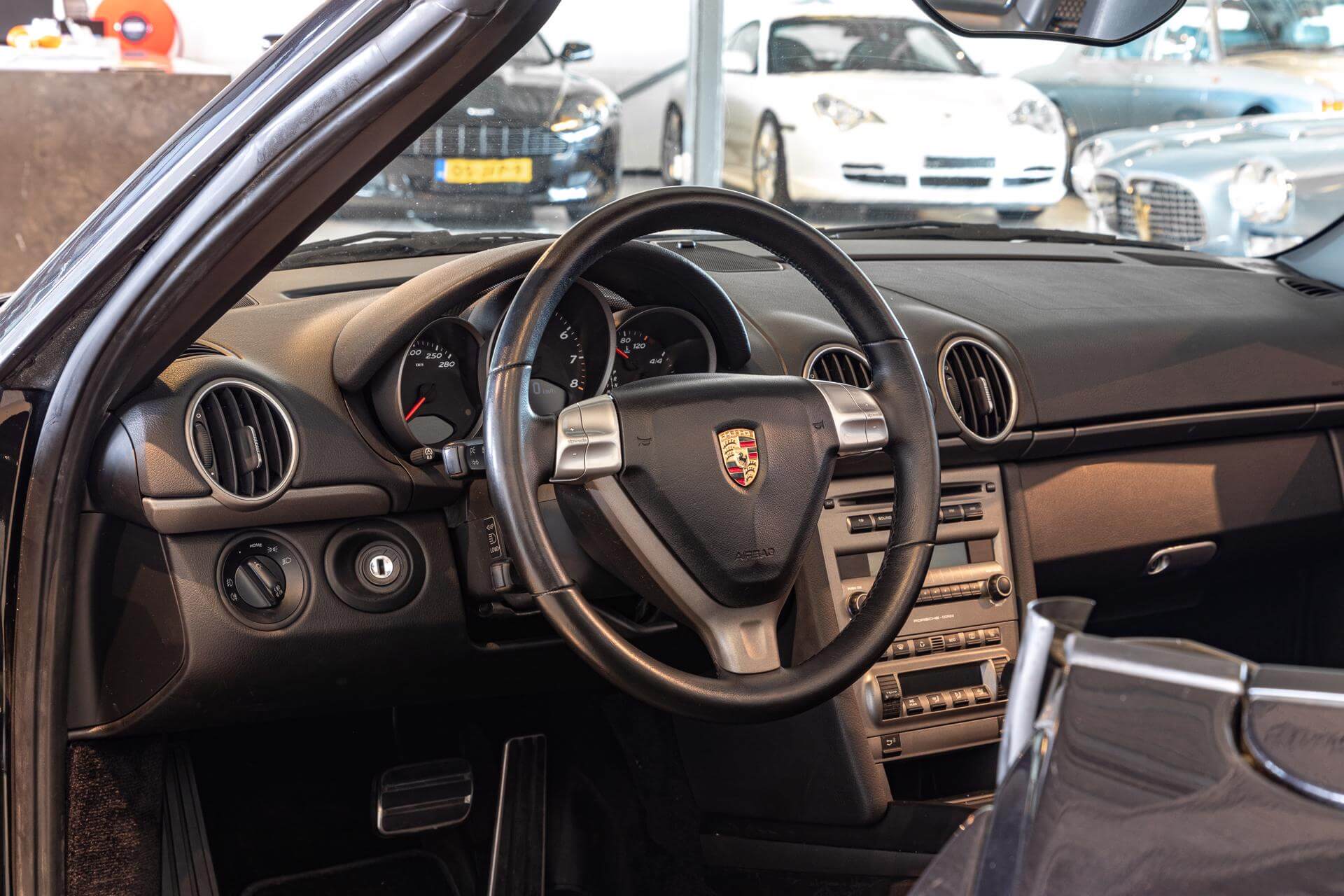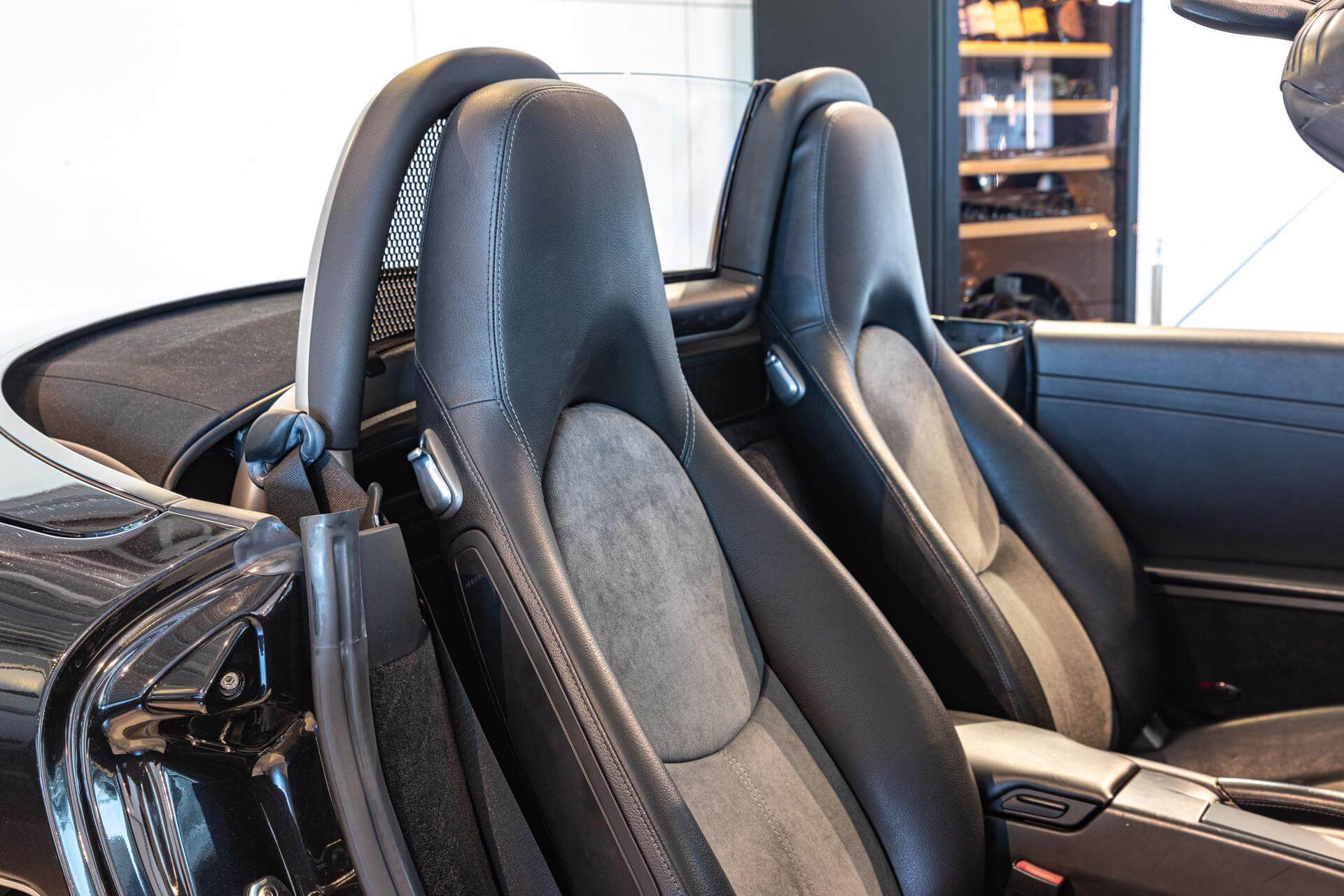 The second Series
The second generation of the Porsche Boxster was introduced during the 2004 Paris Motor Show together with the new Porsche 911 (Porsche 997) and became available in 2005. This generation Porsche Boxster, internally called 987, was available until 2012.
Revised styling, including modified headlights, larger side intake vents and enlarged wheel arches to allow wheels up to 19 inches in diameter. Interior revisions included a more prominent circular theme for the instrument cluster and cooling vents. The base engine is a 2.7L flat-six boxer engine delivering a 239 horsepower.
Both the Porsche Cayman and second generation Boxster roadster share their mid-engined platform and many components, including the front fenders and trunk lid, doors, headlights, taillights, and forward portion of the interior. Styling incorporates cues from the Porsche 356/1, the 550 Coupe and the 904 Coupe. The Cayman's hatchback enables access to luggage areas on top of and in the back of the engine cover. The suspension design is fundamentally the same as that of the Boxster with revised settings due to the stiffer chassis with the car's fixed roof.
Our Porsche Boxster
This Porsche Boxster is tastefully equipped in black with a black leather interior. The car has a beautiful black softtop and tiptronic transmission. Originally the car was delivered in Japan and imported into The Netherlands last year. With the car we have all books and service records available. The car is currently registered in The Netherlands and comes with a valid APK (like MOT/TUV/CT).
This Porsche Boxster was for sale and ready for inspection in our showroom in Burgerveen, Amsterdam Lake District. Please don't hesitate to contact us for additional information.