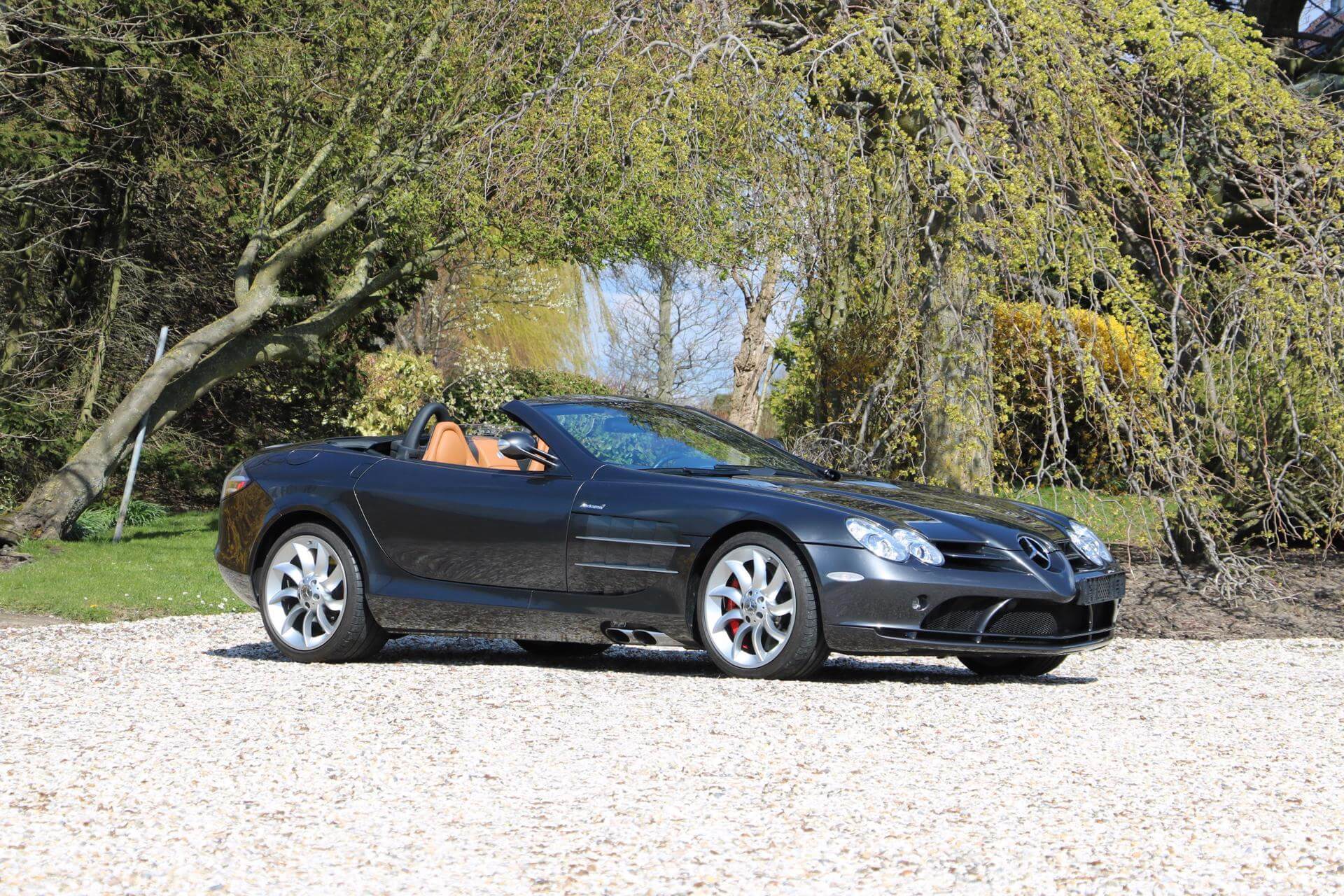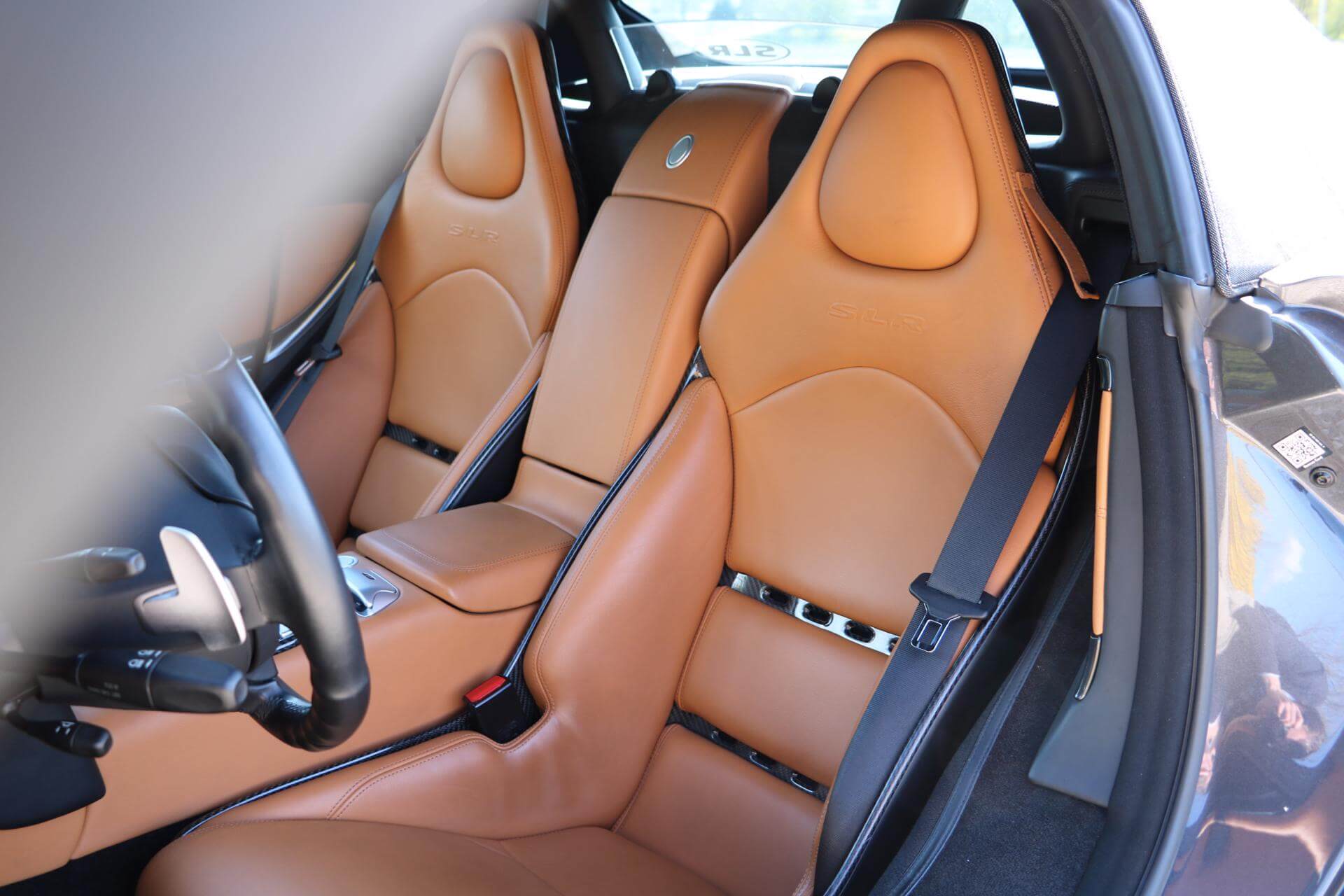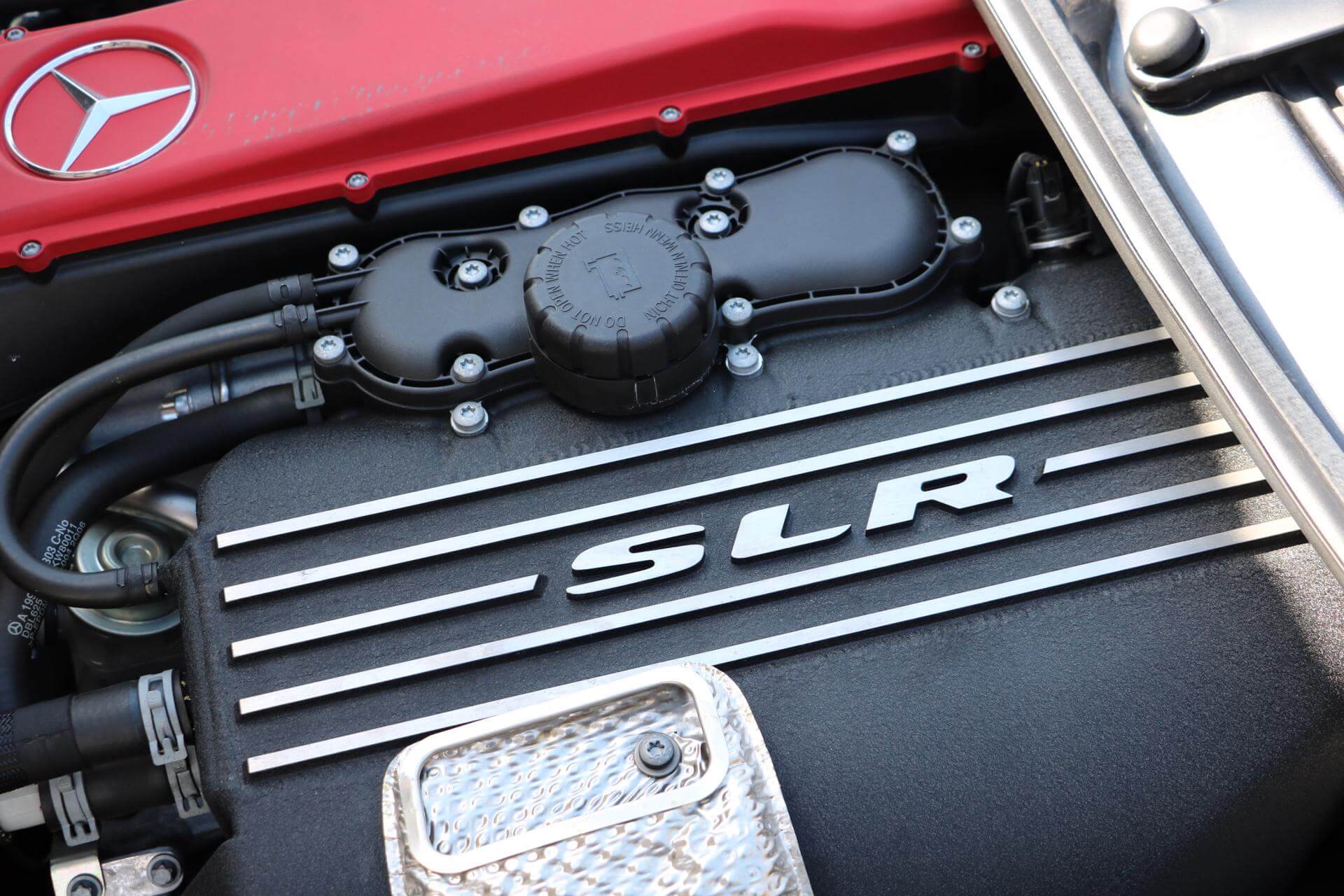 2007 Mercedes-Benz SLR McLaren Roadster
The SLR McLaren
At the 1999 North American International Auto Show, Mercedes-Benz presented their Vision SLR concept, inspired both by the Mercedes-Benz 300 SLR Uhlenhaut Coupé of 1955, which was a modified Mercedes-Benz W196S race car, and the design of closed-wheel Formula One cars, a field in which Mercedes had prior experience also Mercedes-Benz that time acquiring 40 percent ownership of McLaren Group competed in Formula One as partnership with the McLaren Formula One Team, and were developing powertrains and electronics for McLaren's Formula One cars.
The car was presented as "Tomorrow Silver Arrow" in a clear reference to the Silver Arrows of the golden age of Mercedes in competition during the fifties. Later that year, during the Frankfurt Motor Show, a roadster version of the SLR concept was presented. The concept car was fitted with a 5.0-litre supercharged AMG V8 engine able to generate a power output of 565 horsepower and 720 Nm  of torque at 4,000 rpm, mated to a 5-speed automatic gearbox with Touchshift control.
Wanting to bring the concept to production following its positive reception, Mercedes joined forces with their Formula One partner, McLaren, thus creating the Mercedes-Benz SLR McLaren. The production version of the car was unveiled to the general public on 17 November 2003 having some minor design adjustments in respect of the initial design. The adjustments included more complex vents on both sides of the car, a redesigned front with the three pointed star plunged in the nose and red tinted rear lights.
The Mercedes-Benz SLR McLaren saw a production run of over six years. On 4 April 2008, Mercedes announced it would discontinue the SLR. The last of the coupés rolled off the production line at the end of 2009 and the roadster version was dropped in early 2010.
Prices for The Netherlands started at 650,000 EUR including taxes.
This Mercedes-Benz SLR McLaren Roadster
This Mercedes-Benz SLR McLaren Roadster is an original EU delivered example. The car is very tastefully combined in Crystal Palladium Grey Metallic paint over a "Silver Arrow" leather interior in Beige. The car was produced in 2007 and remained in a collection for the first 4 years before it was registered on July 14, 2011. Since 2014, the car was in the hands of the second owner. The car is complete with two keys and all books.
The car is accident-free and was never repainted. The car's bodywork is completely wrapped in a transparant foil. The car comes with a nice history file and German Fahrzeugbrief. We can register the car in The Netherlands without any problems – or assist in registration in all EU countries. This car is complete with all books and keys.
This Mercedes-Benz SLR McLaren Roadster is for sale, please don't hesitate to contact us for further details.