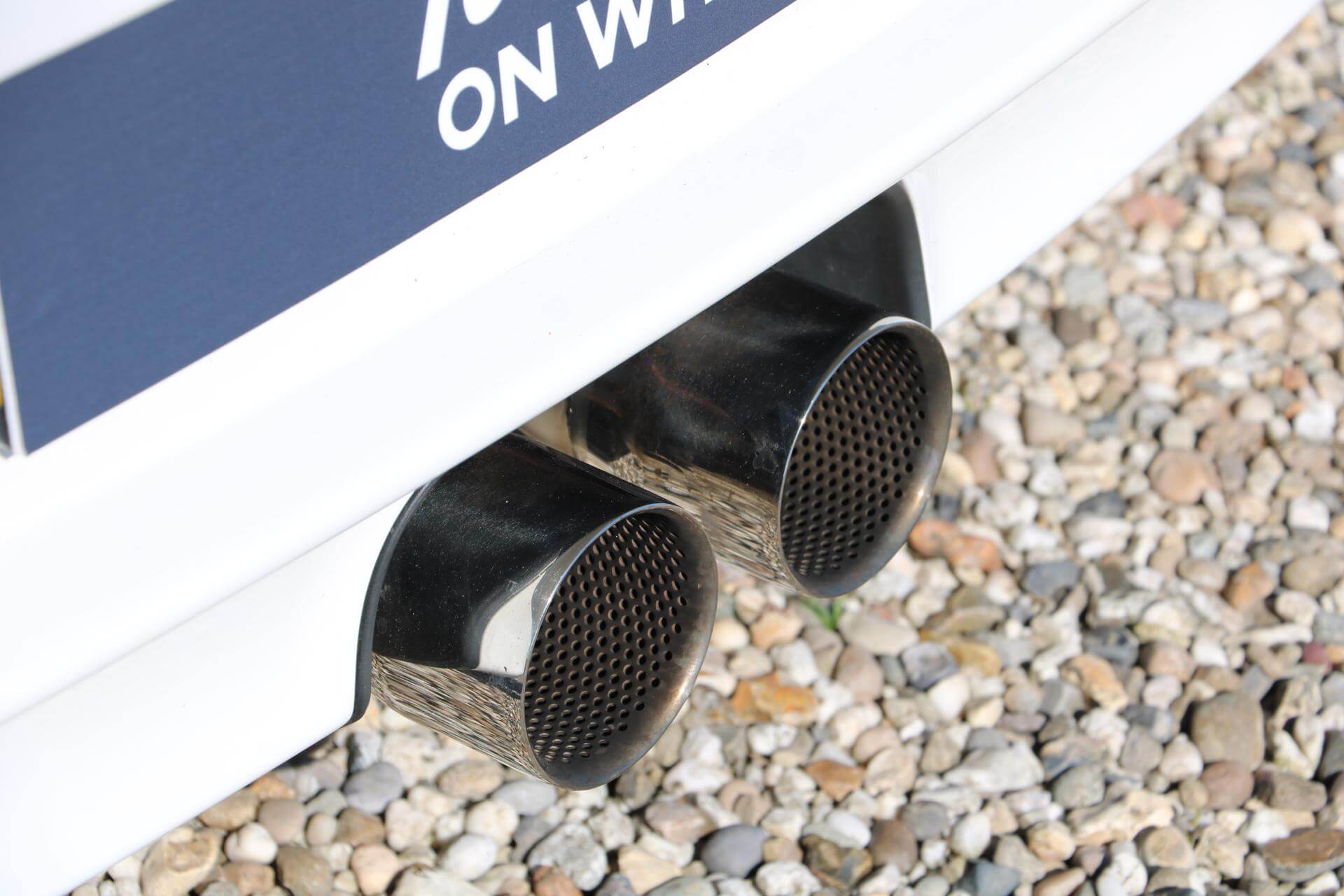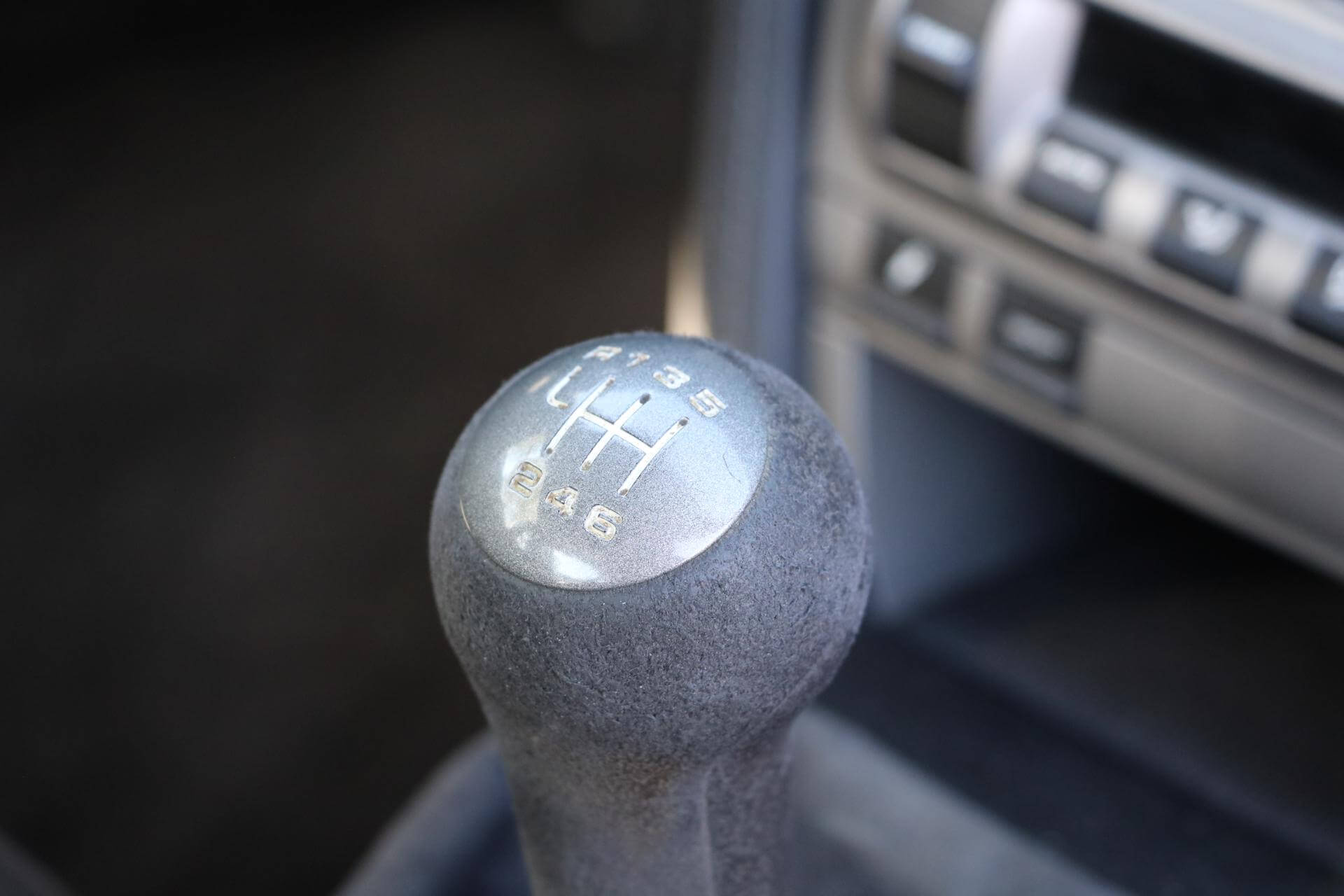 The new GT3
In February 2006, Porsche unveiled the new generation Porsche 997 GT3, commonly now known as the 997.1 GT3. In addition to a new 415 horsepower 3,6 litre flat-six engine, the vehicle featured "zero lift" aerodynamics, meaning the car creates only aerodynamic downforce and no grip-diminishing "lift" upwards and away from the road surface. The GT3 made use of a modified, track oriented version of Porsche's active PASM suspension making it the first of Porsche's RS or GT3 versions to feature an electronically adjustable suspension system. Also available was a navigation system and Porsche's "sports chrono" gauge package. The car went to sale in summer of 2006. Road and Track magazine was able to achieve a 0-60 mph acceleration time of 3.8 seconds. Porsche's official test-driver Walter Röhrl completed the Nürburgring Nordschleife in 7 minutes 42 seconds with the 997 GT3 in 2006.
This Porsche 997 GT3
This Porsche 997 GT3 was originally supplied through Porsche Wittebrug Den Haag in The Netherlands. The first owner took delivery on July 4, 2007. The car remained with the first owner until 2015. In 2015 the car was acquired by the second owner, a good friend of our company. He had the car completely checked at APP. APP is the company that builds all race Porsches, engines, and more. The car was part of an impressive car collection so the car was sparely used. In the last 5 years a lot of money was invested in the car and the car was sparely used (max 5.000 KMS). Last service at 106.567 was at official Porsche Dealership and costed almost 5,000 EUR. He arranged the 6 point seatbelts and small service (1,000 EUR), special custom made exhaust system (M&M exhaust for track and street use) and brakes (8,000 EUR). Michelin Pilot Sport Cup tires and special Clubsport Rollcage Heigo with certificate (4,000 EUR). Invoices from the last 5 years are on file.
Services through official Porsche dealers: 24 April 2008: 20.401 KMs, 6 January 2009: 40.295 KMs, 22 June 2009: 51.049 KMs, 30 December 2009: 59.524 KMs, 9 November 2010: 80.454 KMs, 7 March 2011: 83.690 KMs, 8 March 2013: 95.121 KMs, 22 April 2015: 101.542 KMs, 20 October 2017: 106.567 KMs. The current mileage is: 106.778 KMs.
The car was delivered with the following specification:
C20: Version: The Netherlands
XPA: Thicker steering wheel
XSY: Yellow seat belts
XXZ: Aluminium footrest
X69: Carbon door entry guards with logo
025: Black-faced stopwatch
288: Headlamp washer
384: Carrera GT bucket seat, left
385: Carrera GT bucket seat, right
490: Sound system A.S.K.
567: Top-tinted windscreen
601: Xenon headlamps
610: Navigation DVD Europe
640: Sport Chrono Plus
665: PCM 2 Porsche Communication Management incl. CD-radio
09971: Porsche Exclusive Code
This Porsche 997 GT3 is complete with all keys and books. The car is ready to be enjoyed. The car is for sale. Please don't hesitate to contact us for additional information.