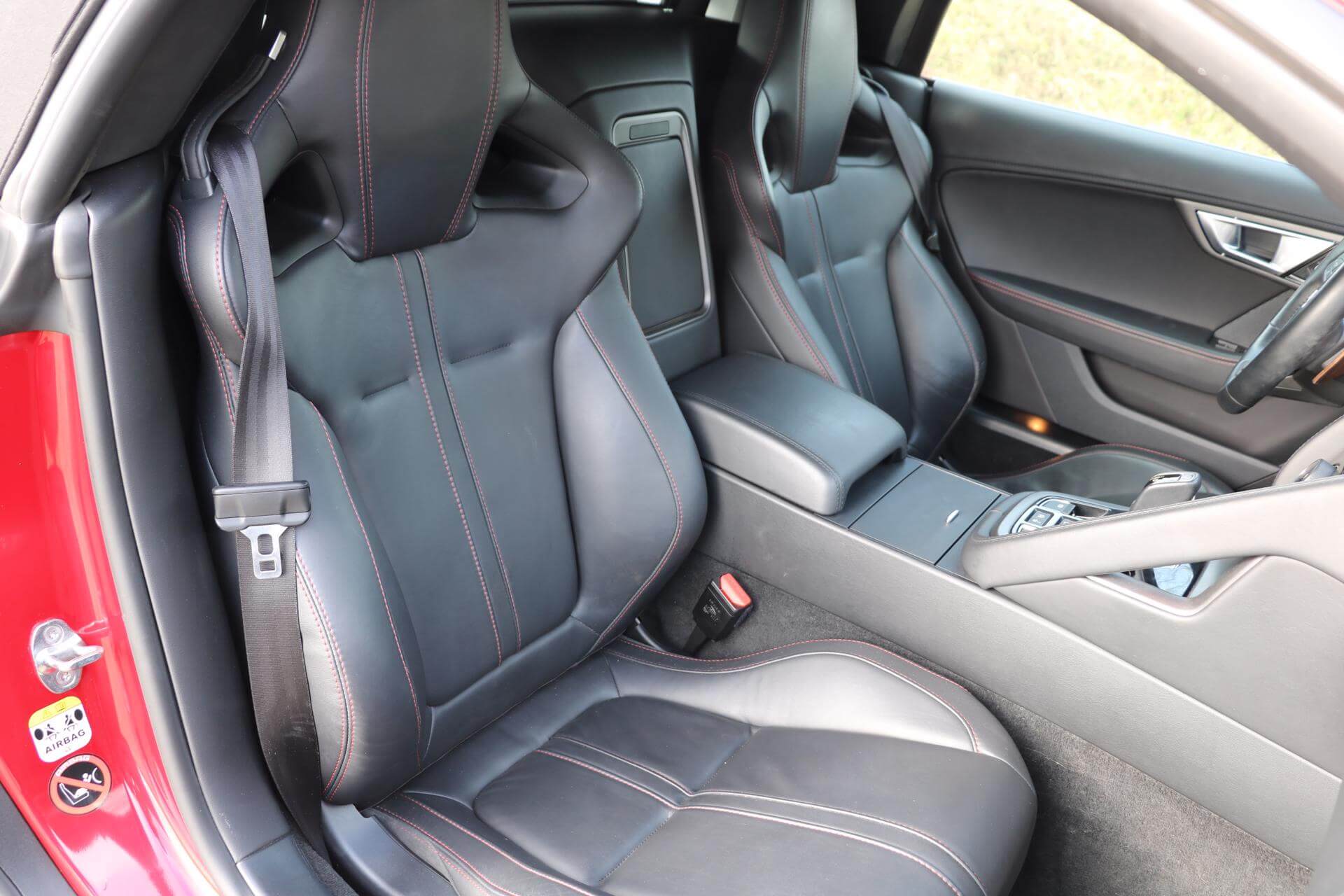 A legendary automobile
The Jaguar F-Type is the replacement of the Jaguar XK grand tourer and so-called "spiritual successor" to the famous E-Type. Inspired by the legendary Jaguar E-Type, which was called "the most beautiful car ever designed" at its introduction by Enzo Ferrari. The Jaguar F-Type is a two-seater sports car that was initially launched as a 2-door soft-top convertible, with a 2-door fastback coupe version launched in 2013. Several engines are available, such as the 6 cylinder and 8 cylinders. The F-Type S was equipped with the strongest turbocharged 6 cylinder with 380 horsepower – enough for a top speed of 275 Km/h.
This Jaguar F-Type S
This Jaguar F-Type was originally delivered to its first owner in The Netherlands on June 27, 2014. After two years, the car was acquired by the second owner, a good friend of our company. This gentlemen confirmed the car was only summer-driven and therefore in perfect condition. Bought and serviced at the official Jaguar garage. In accident-free condition and full options. The car is currently registered in The Netherlands and comes with a valid APK (like MOT/TUV/CT).
This Jaguar F-Type S is for sale. Please, don't hesitate to contact us for further details.