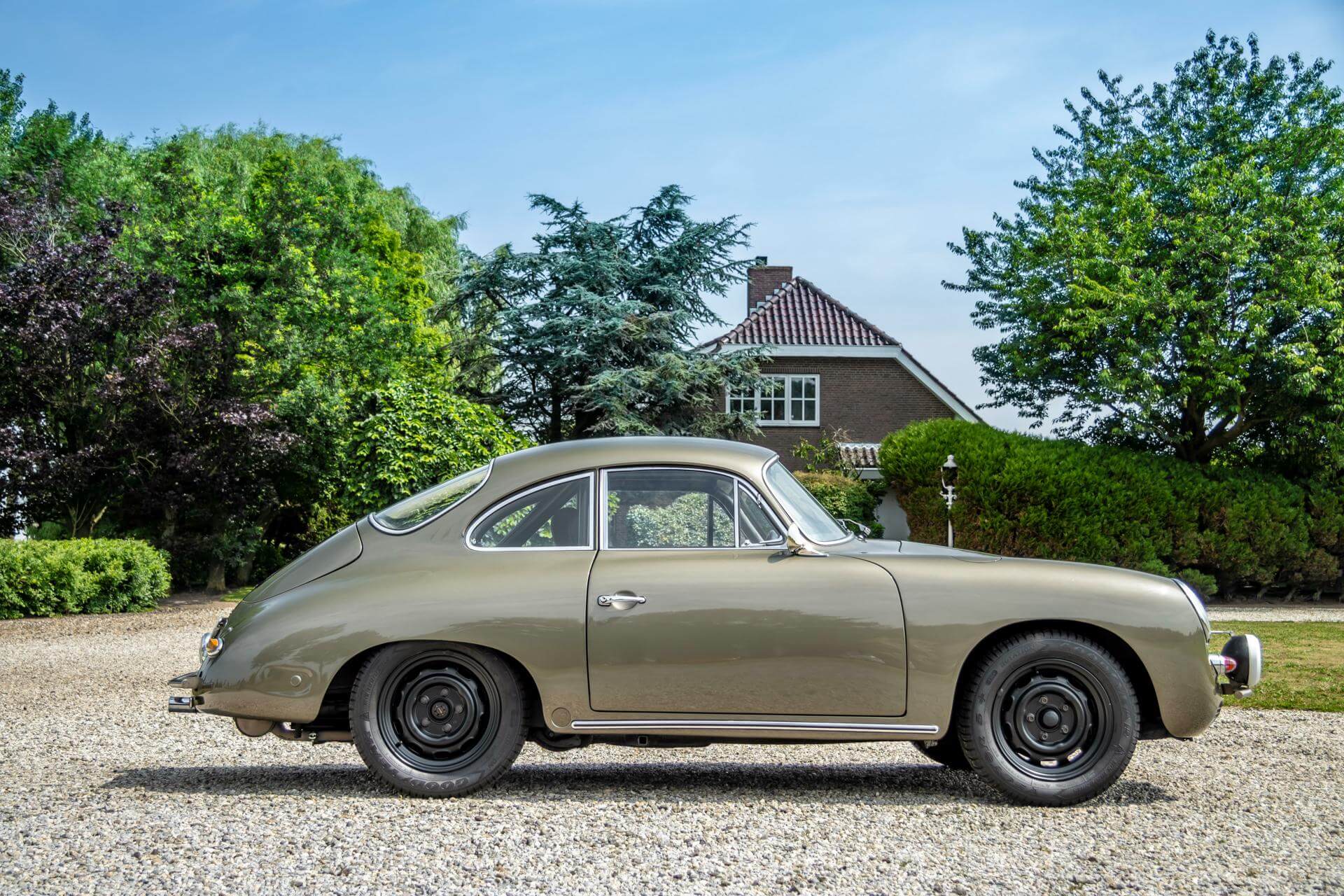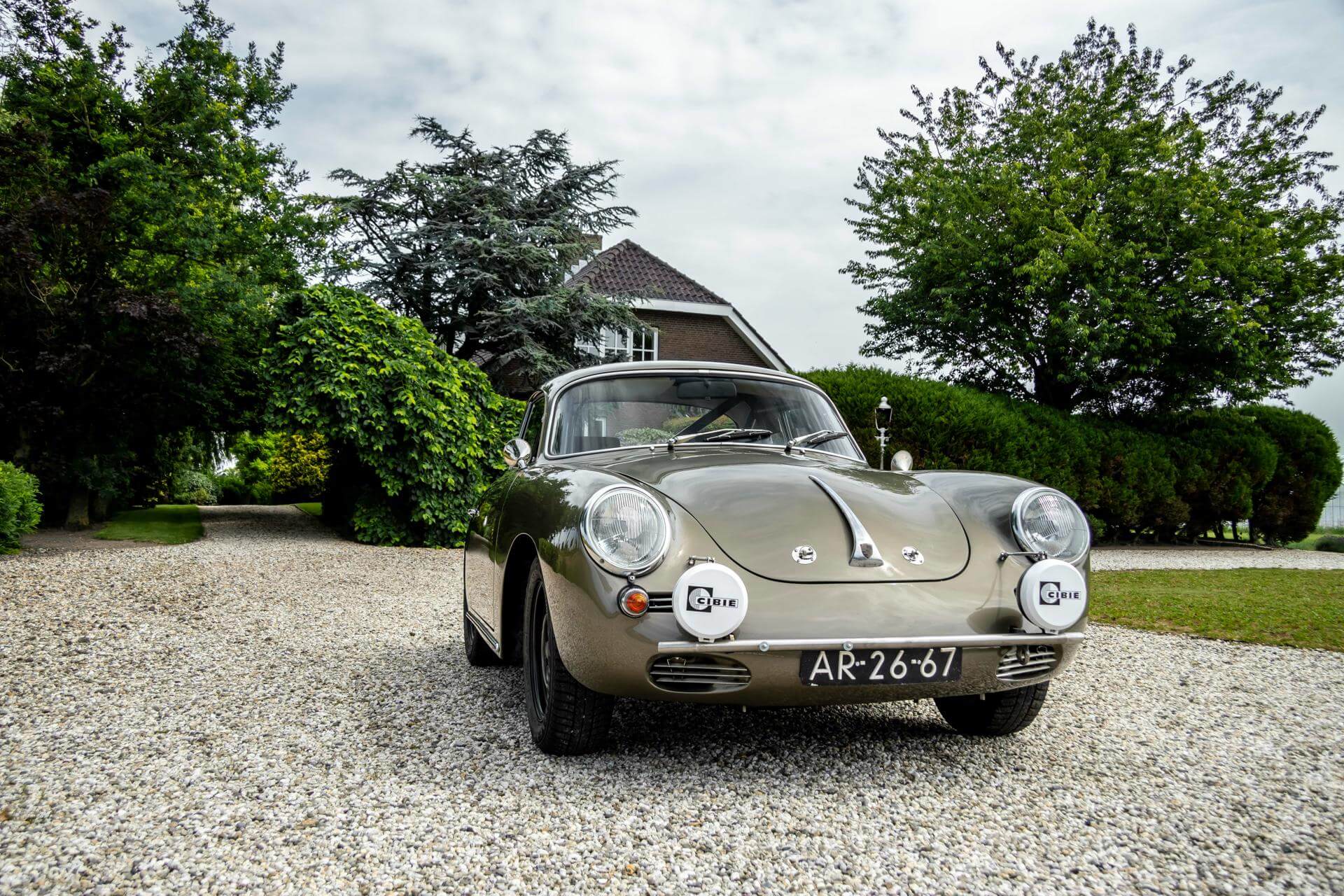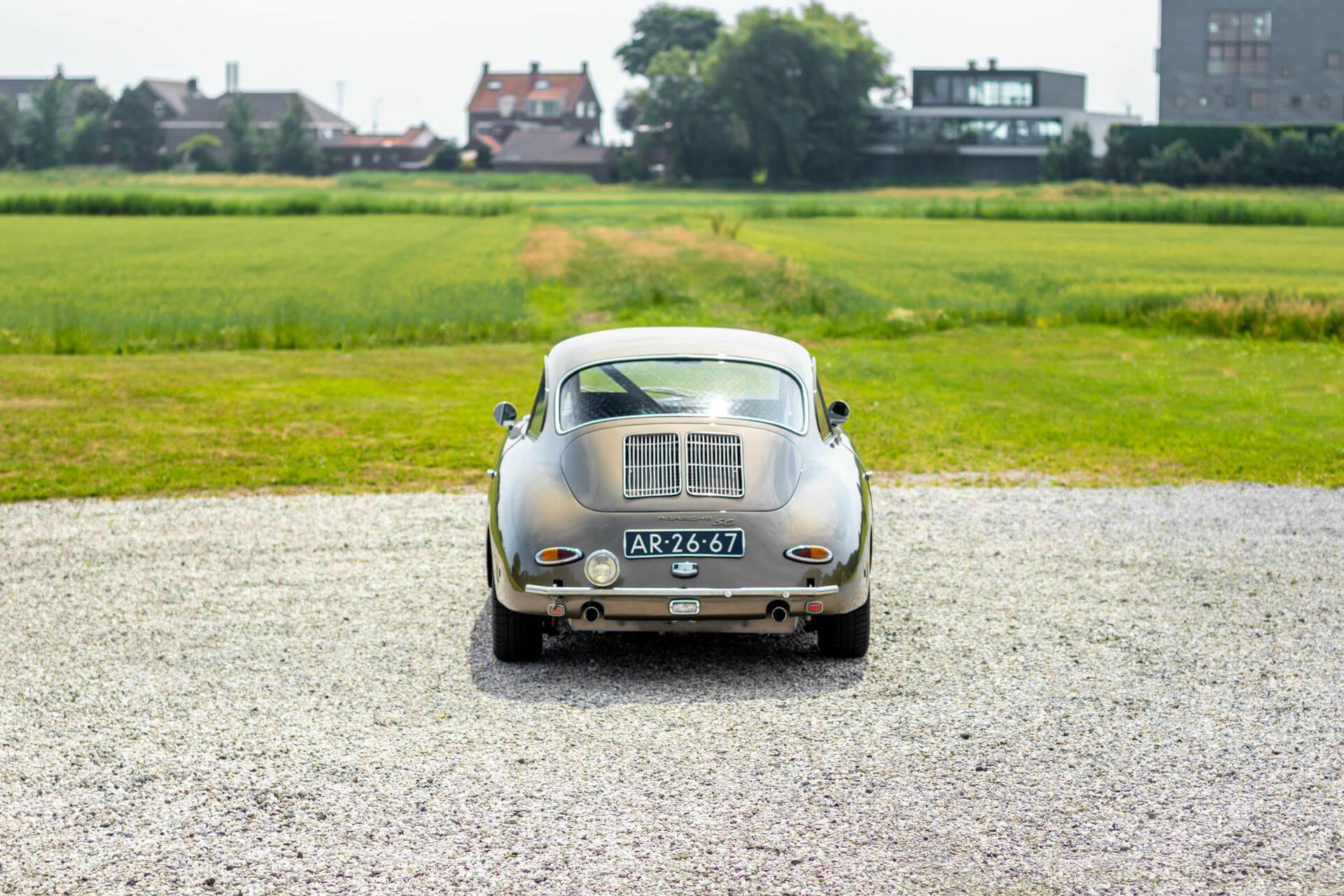 After several model developments the Porsche 356 C was the last model of the Porsche 356 range, before introduction of the Porsche 911. Introduced in 1963 and available with a 75 bhp – sold as Porsche 356 C – and a 95 bhp engine, which was sold as Porsche 356 SC. SC for Super Carrera. Next to the Coupe models a Convertible was available. Besides these two models, a Porsche 356 Carrera with 2 litre and 130 bhp was available but much more expensive. The most important improvements of the new range was the assembly of disc brakes on all wheels. Of course, there were a lot of other improvements but the coachwork was alsmost the same as its predecessor, the Porsche 356B T6. The Porsche 356C remained in production until April 1965.
Our Porsche 356 SC Coupe
This Porsche 356 SC Coupe was originally delivered to the United States of America in 1964. In the late 1980s the car was imported into the United Kingdom and very successful in historic rallying, including rallies such as Liege-Rome-Liege, The 2000 Mile trial, several Rally of the tests, The Winter Trial, Trial to the Nile, Three Castles and many others including a rally to the Arctic Circle. The car was seriously prepared by marque specialist Andy Prill. The engine, transmission, steering, brakes, suspension all having been looked after properly. Modifications include bucket seats with full harnesses, long-range fuel tank, additional oil cooler, full-flow oil filter conversion, interior roll cage.
Recently the car was completely overhauled. The engine has been rebuild and tuned with a close-ratio gearbox. The car comes with a special oil cooling system derivated from a Porsche 911. The car has been repainted in a beautiful 1950s shade of Graphite. This is an original Porsche 356 SC and comes with a period correct 616/16 type Porsche 356 SC engine. The car is ready to be enjoyed. All rally equipment is included.
This Porsche 356 SC is for sale. Currently the car is registered in The Netherlands including a valid APK (like MOT/TUV/CT). Please don't hesitate to contact us for further details or an appointment.