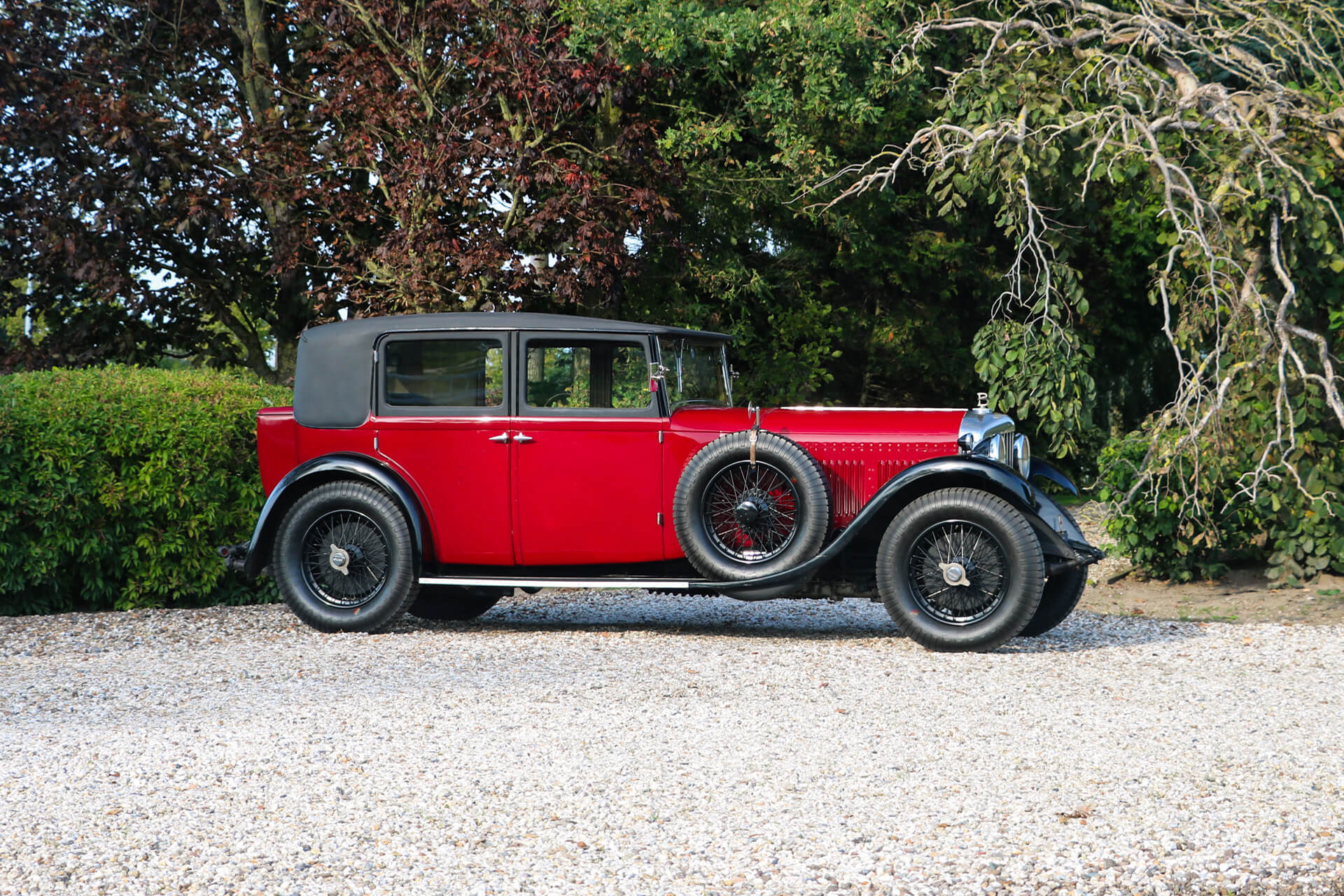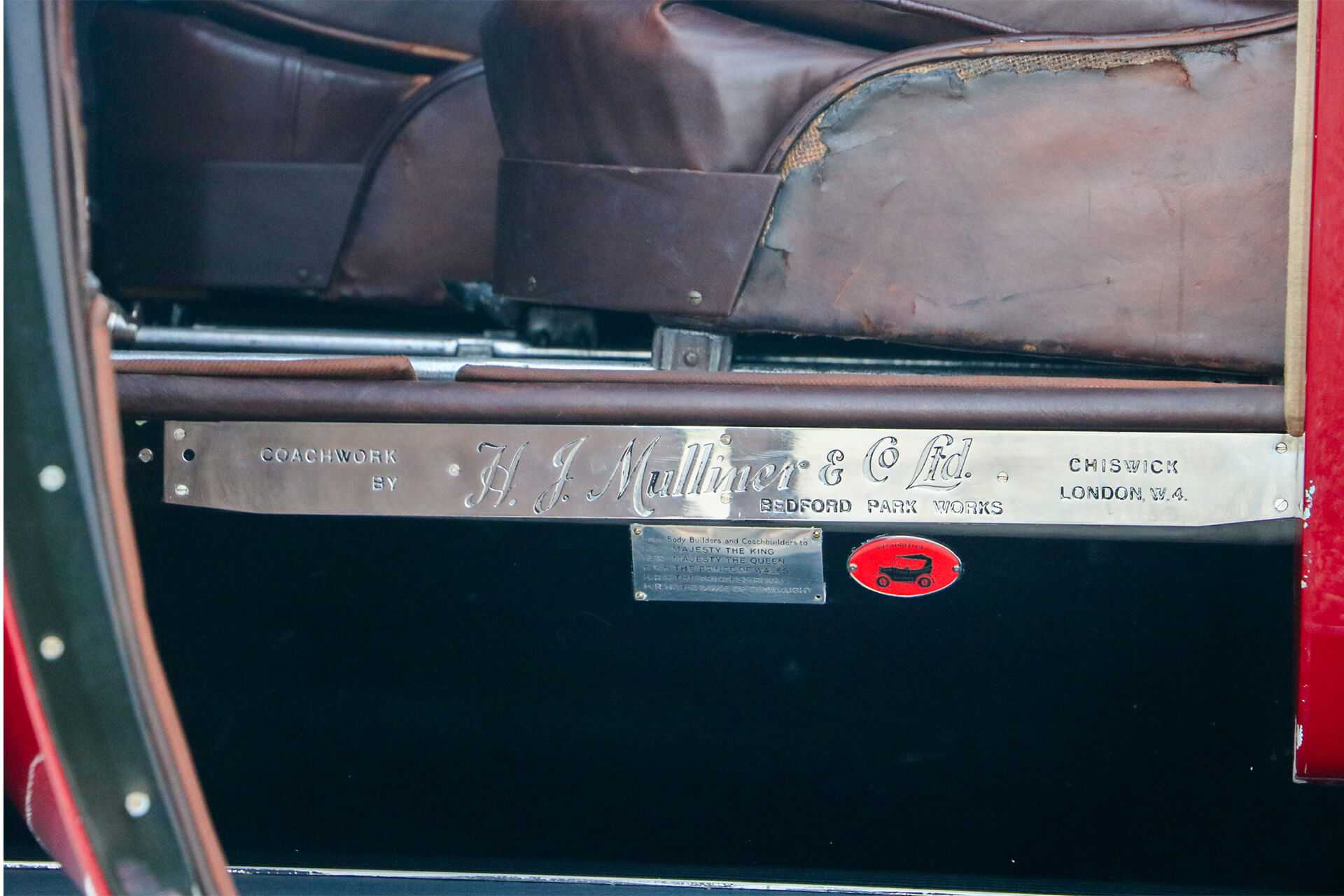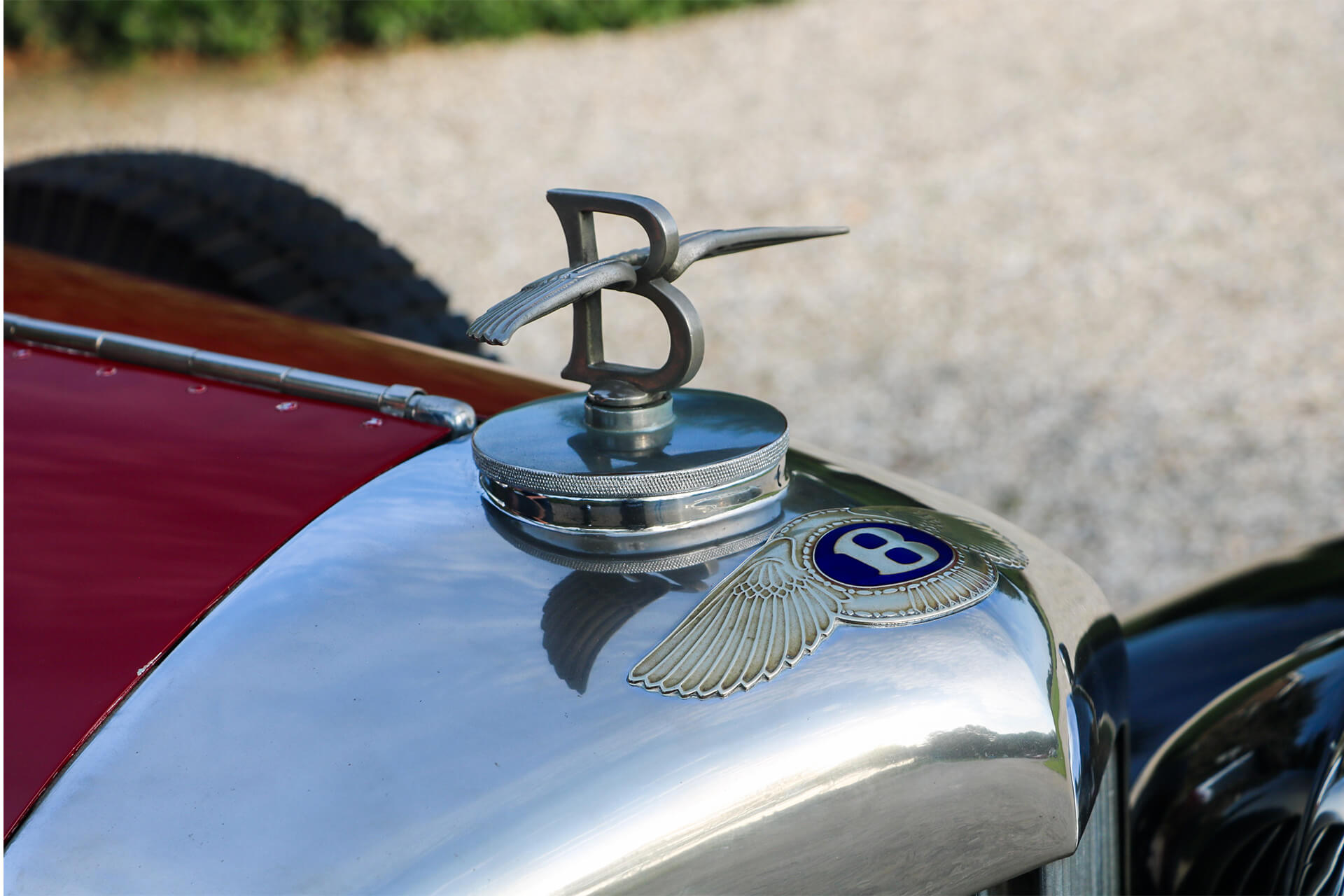 1932 Bentley 4-Litre H.J. Mulliner Saloon
INtroduction
Originally the 4-Litre Bentley was planned to be a new entry level model with a small but powerful engine compared to the big sixes of 6-1/2 Litre and 8-Litre capacity. Due to the 1929 Wallstreet crash there were less people around buying high end coach build cars with big engines. Looking at the success of the small horsepower Rolls-Royce models, the Bentley Motors Company decided to develop the 4-Litre. Based upon the 8-Litre chassis, a new smaller engine was designed with the help of technical engineer Harry Ricardo. However the already troubling financial state of the company took it's toll and the introduction of the car in 1931 turned out to be too late to be able to save the company. A mere 50 examples of the last true Bentley Motors Company car were made before the liquidation of the firm.
THIS BENTLEY 4-LITRE

This Bentley 4-Litre was delivered new on the 25th of January 1932 to Major H.H.R. White (1879-1939) fitted with a H.J. Mulliner saloon body. According to the accompanying file the car changed hands in 1934 when it was sold to A.N. Wigner (1884-1962), who kept the car at least until the beginning of World War 2. After the war the car was sold a couple of times within the London area but in 1983 the car was bought by a BDC (Bentley Drivers Club) member from Australia. It has been part of the "Gentleman Collection" since 2016. Unusually the original H.J. Mulliner saloon body has been retained throughout the history of the car. Almost all other cars had their body replaced, mostly in the style of VandenPlas open tourers. Only a handful of these cars were kept original, which makes this particular example a very rare opportunity for the serious Bentley collector.
This 1932 Bentley 4-Litre H.J. Mulliner saloon is currently for sale. Please, don't hesitate to contact us for further details.