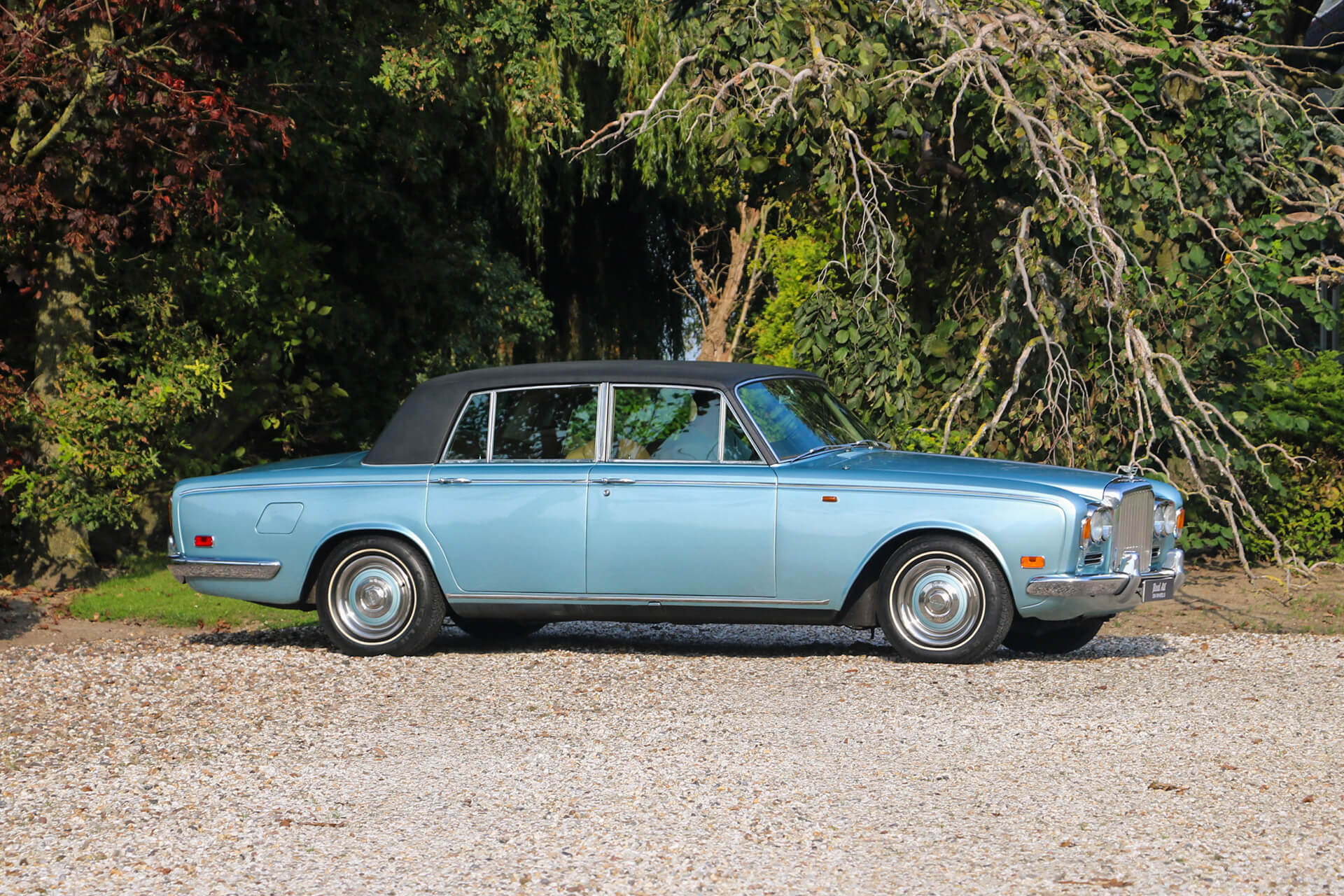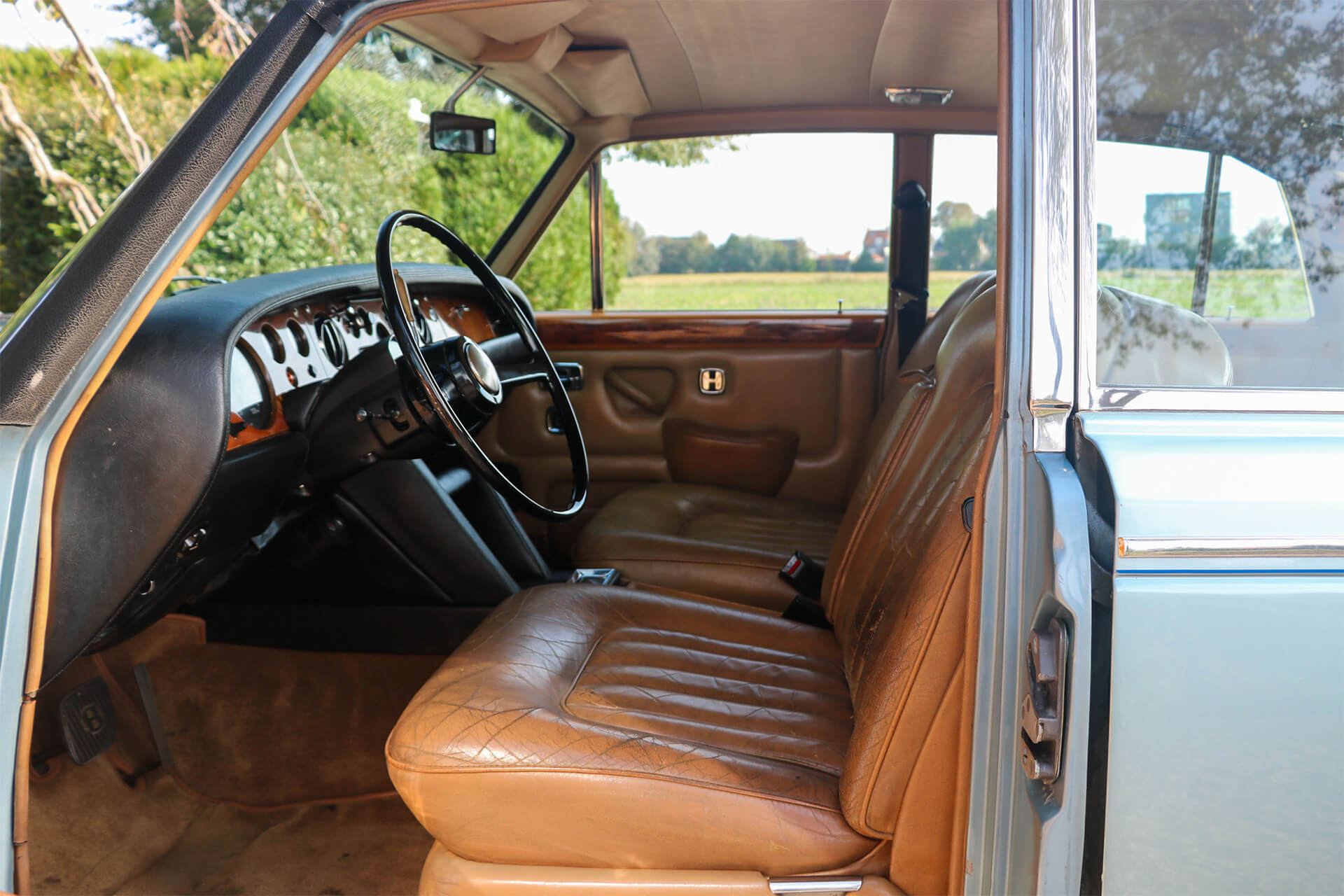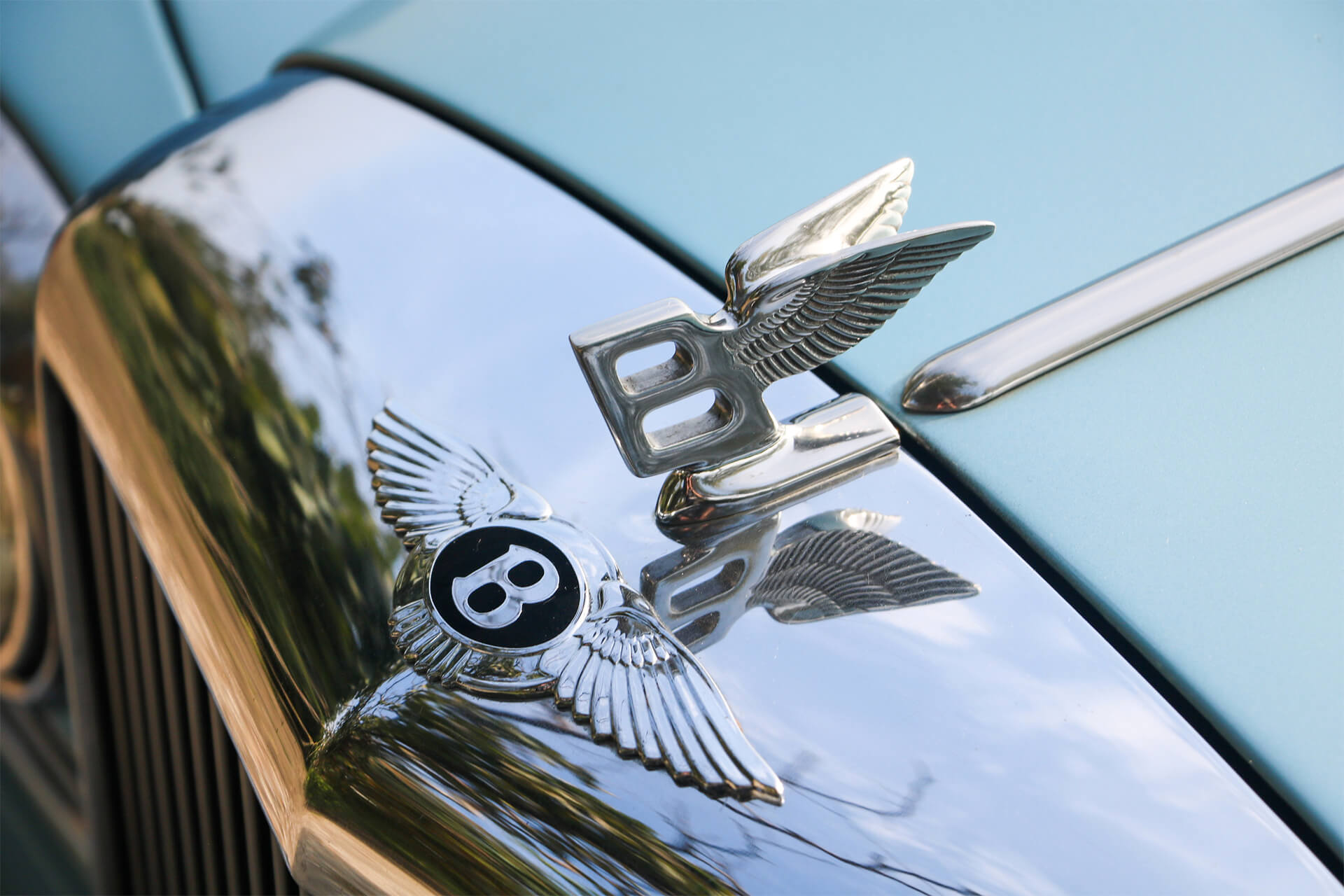 Introduction
The Bentley T saloon was introduced in 1965 next to its sibling the Rolls-Royce Silver Shadow. They were both a huge step for the old company as they were the first car produced by the company with a monocoque body without a separate chassis. Initially the engine was the same size as the previous Silver Cloud III / S3 models, but in model year 1970 the engine was enlarged to 6.750 cc. Only 10% of the production of the models were badged as Bentley as the vast majority of the customers wanted to have a Rolls-Royce instead. Between 1965 and 1977 a total of 1.711 examples of the Bentley T saloon were made.
This Bentley T saloon
This Bentley T saloon was initially ordered by Madame Hélène Rochas (1921-2011), of Rochas Parfums in Paris, France. It seems Madame Rochas changed her mind on the colour scheme several times during the ordering process of the car, but the last time she had second thoughts, it was too late and the car was painted already in Shell Grey. The French importer cancelled the order, but the Crewe factory wasn't prepared to accept this. Since there was quite a long waiting list for new cars, a client wasn't very difficult to find and subsequently the car was flown from Southend to Rotterdam, to be delivered to its first Dutch customer Mr. S.D.G. Cohn, through the Dutch importer N.V. Grund & Co. The Bentley entered "The Gentleman Collection" in 2004 and comes with a big file containing many invoices from new until 2023.
This 1970 Bentley T saloon is for sale. Please, don't hesitate to contact us for further details.