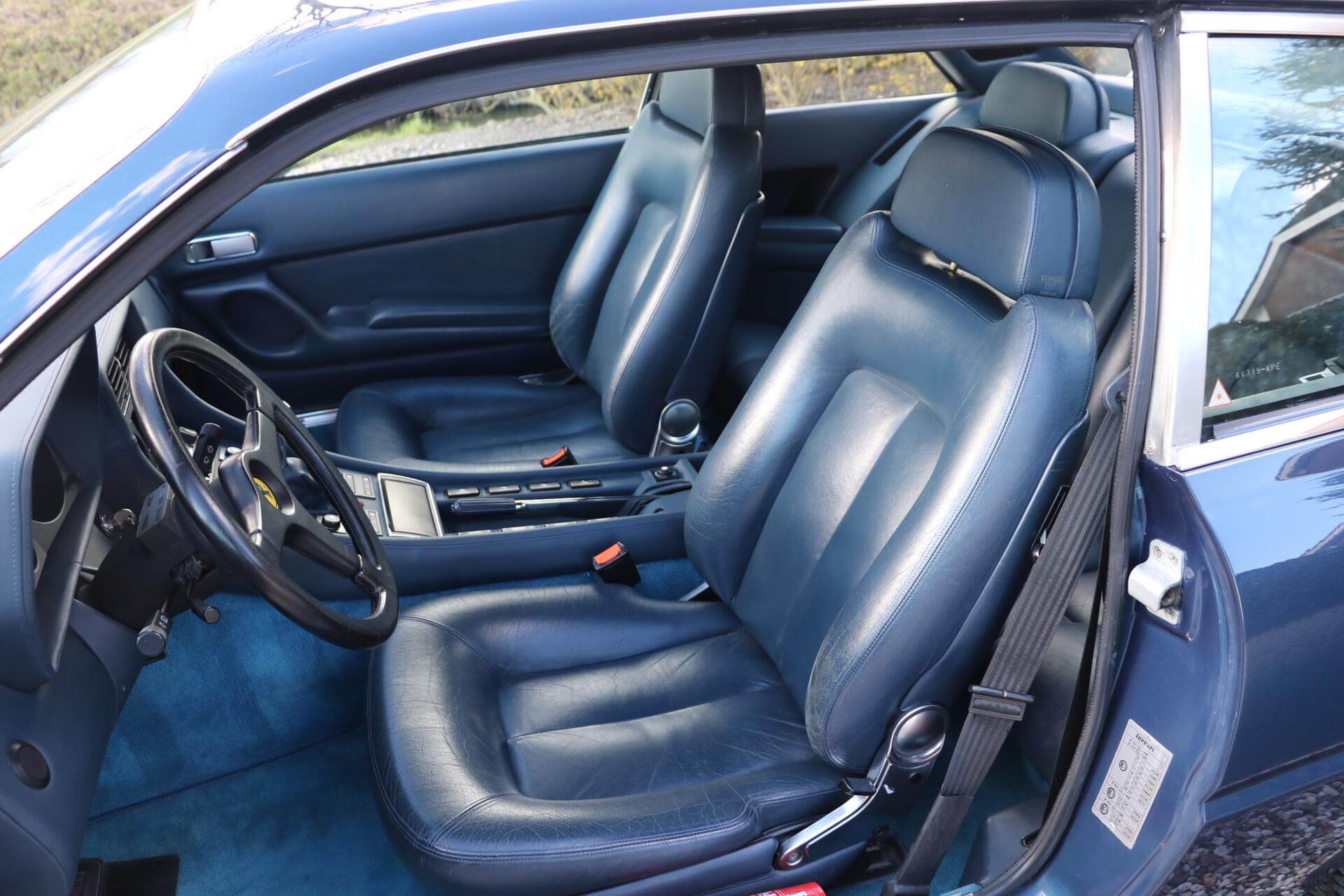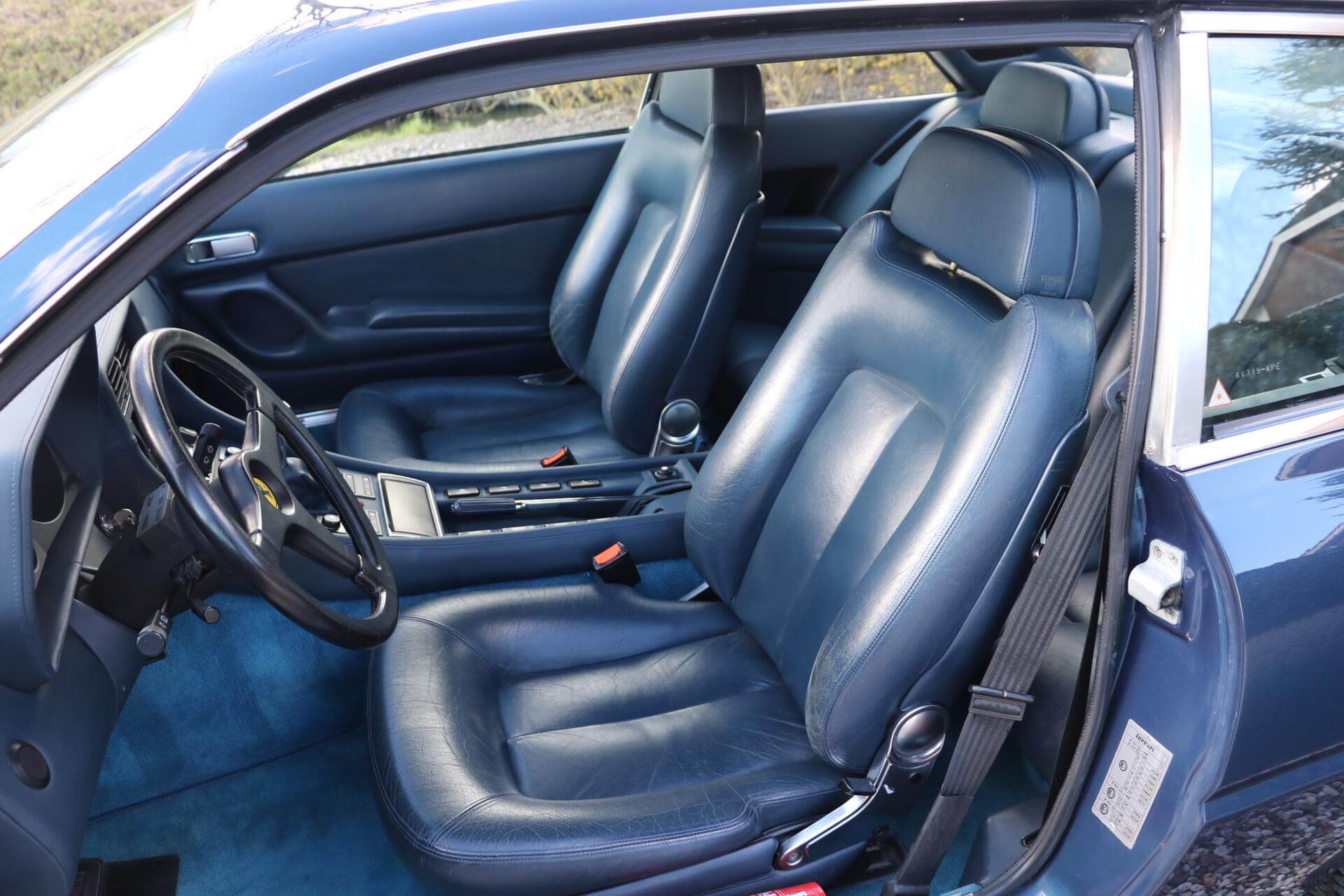 The 412
In April 1985 the Ferrari 412 was introduced as successor of ther Ferrari 365 GT 2+2 and Ferrari 400. The engine displacement was increased to 4,942 cc which delivered 340 horsepower. Also for this model both the manual and automatic transmissions were retained, but exterior badging no longer denoted the transmission type fitted. Bosch ABS was offered, a first for Ferrari. The body was altered, with a raised rear deck granting more luggage space. Pininfarina made many subtle tweaks to modernize the exterior. The bumpers were body-coloured; at the front there was a deeper spoiler, at the rear a black valance incorporated the foglamps and exhaust pipes. Side window trim was changed from chrome to black. The flat-faced wheels were new and fitted with TRX tires.
A total of 576 examples were made. Production ended in 1989 without a direct successor being immediately launched; the mid-engined Mondial remained the only Ferrari offering 2+2 seating. In 1992, after a three-year hiatus, the classic front-engine V12 2+2 grand tourer returned with the Ferrari 456.
This Ferrari 412
On October 1st, 1986 this Ferrari 412 was delivered through official Ferrari sales agent Garage Francorchamps in Belgium. The first owner was Mr Jean-Jacques Gaasch. The car was regularly driven during the 1980s and 90s and completely serviced. With the car we have a complete history file of owners, invoices and an overview of services carried out. Around 1998 the car complete engine was rebuild at Ferrari Antwerp at a mileage of 92.000 kms. In 1999 the car was imported into The Netherlands and serviced at Ferrari Kroymans in The Netherlands. Successive owners enjoyed and improved the car over the years including a bare metal repaint in its original shade of Blu Sera Metallizzato in 2016. We sold this Ferrari 412 to its last custodian in 2019 and are proud to offer it for sale again.
This Ferrari 412 is for sale. The car is ready for inspection in our collection in Burgerveen, The Netherlands. Please don't hesitate to contact us for further details.