During the weekend of August 24 and 25 the first edition of the Concours d'Elegance "Paleis Soestdijk" was being organized. However the event was organized for 15 editions at "Paleis Het Loo" in Apeldoorn (The Netherlands). As this palace was being renovated the event had to move to a different location. The atmosphere was fantastic. Real Art on Wheels was proudly present: we displayed an overview of junior cars, including a very unique Allegretti built Ferrari 250 GTO junior car with 250 cc four-cylinder Benelli engine. Together with the Dutch "Youngtimer Magazine" we presented five unique vehicles including one of our Porsche Carrera GT's.
Highlight of this event was, of course, the concours d'elegance. At this concours Real Art on Wheels presented two historic cars. Our magnificent Lotus Elite  won the second price in "Forgotten British Sports Pioneers", this highly original car would win definitely the Perservation Class, but there was none. The first price in the Forgotten British Sports Pioneers went to a beautifully restored Jensen C-V8 Mark III (presented by Jasper Beukenkamp/JB Classic Cars).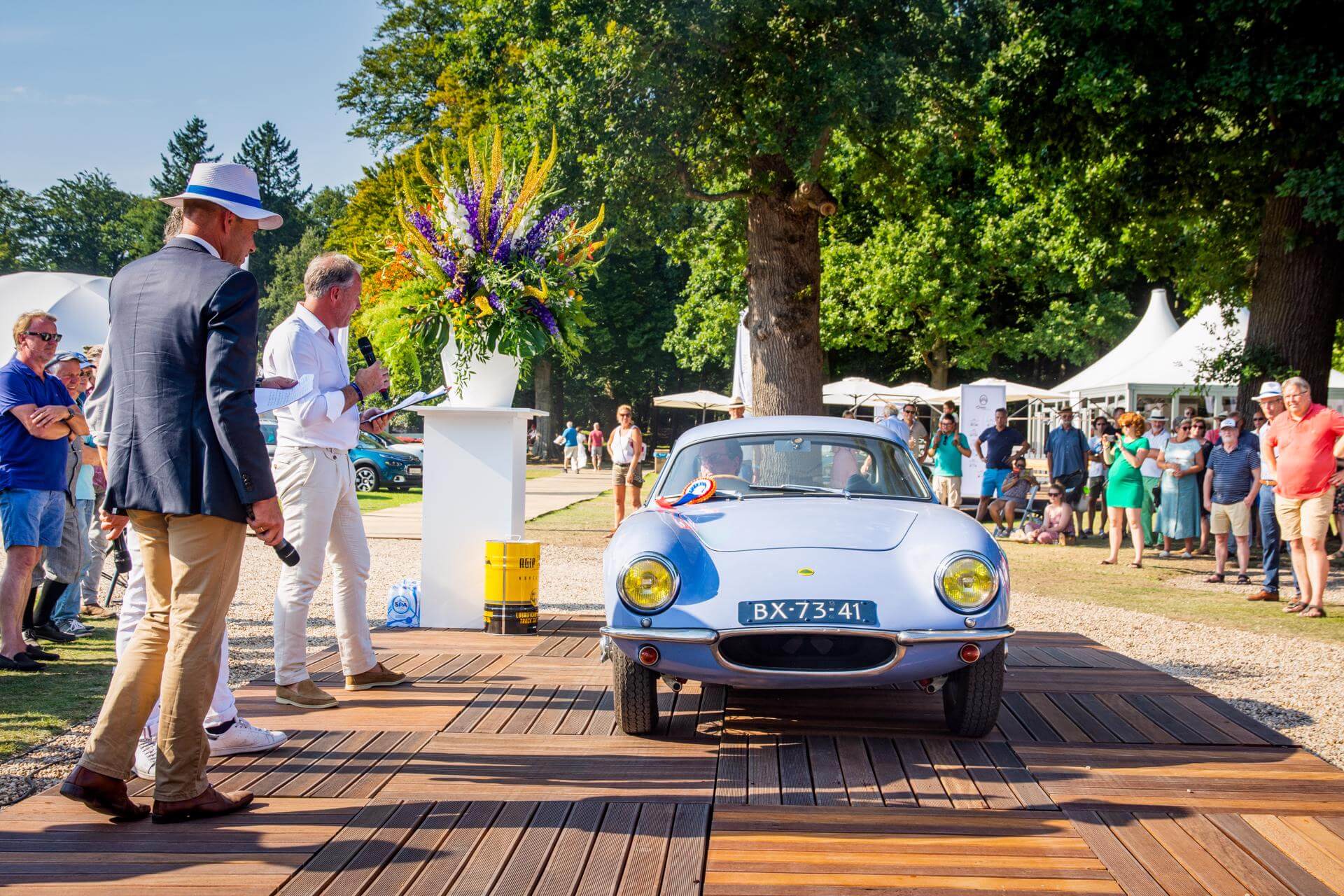 The other car from the Real Art on Wheels collection that attended the concours d'elegance was the unique Fiat 2300 Landaulette by Francis Lombardi. This car was built to be used by Pope John XXIII, but as the pope passed away – Gianni Agnelli kept the car to use it when VIPs visited the factory. In our history file we have pictures and movies of Italian President Mr. Saragat visiting the factory in this car and President Tito of Yugoslavia. The car is in highly original condition and has driven a mere 23,000 KMs since new.
The car won a price for "Historical Importance".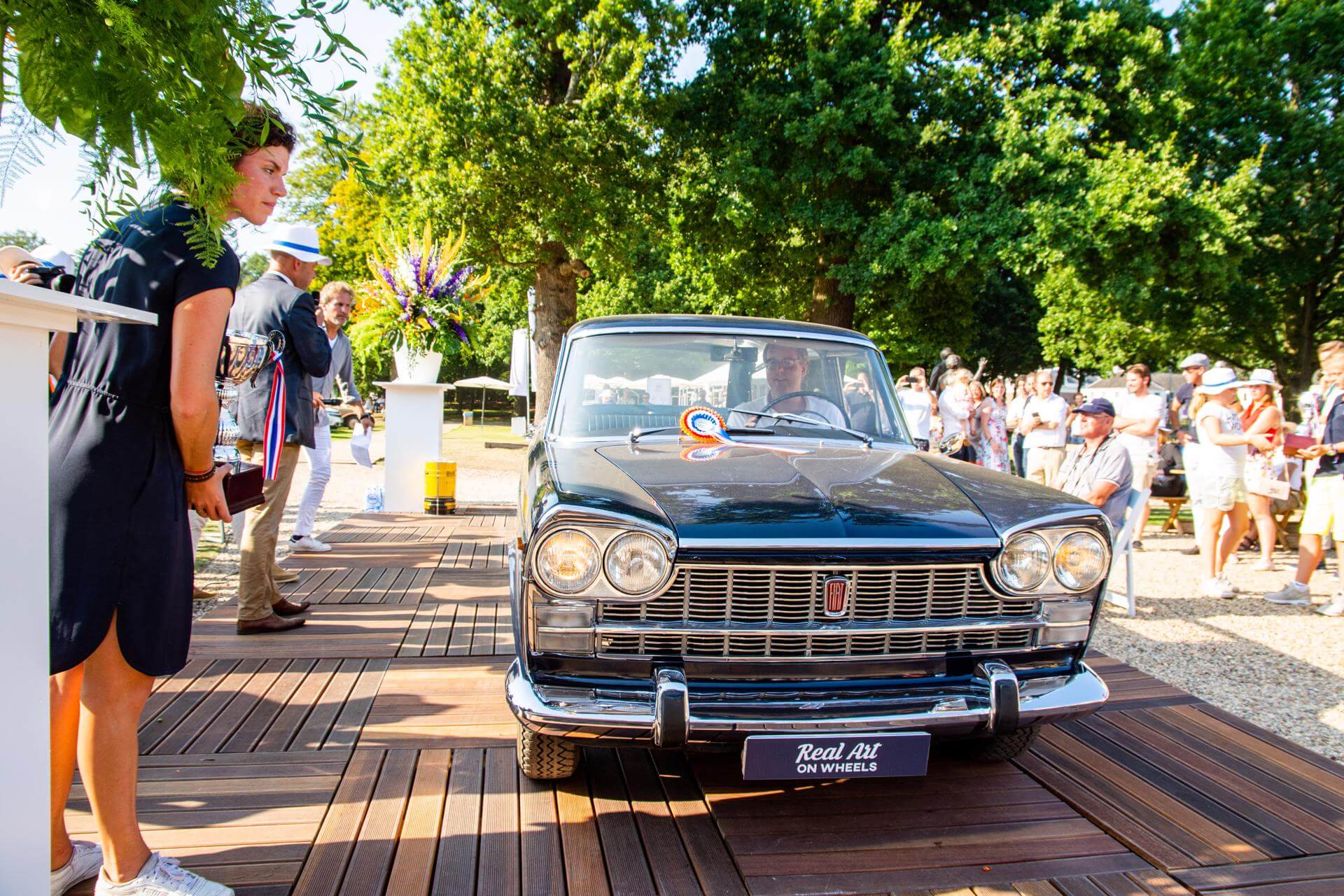 Pictures by Niko Bloemendal.