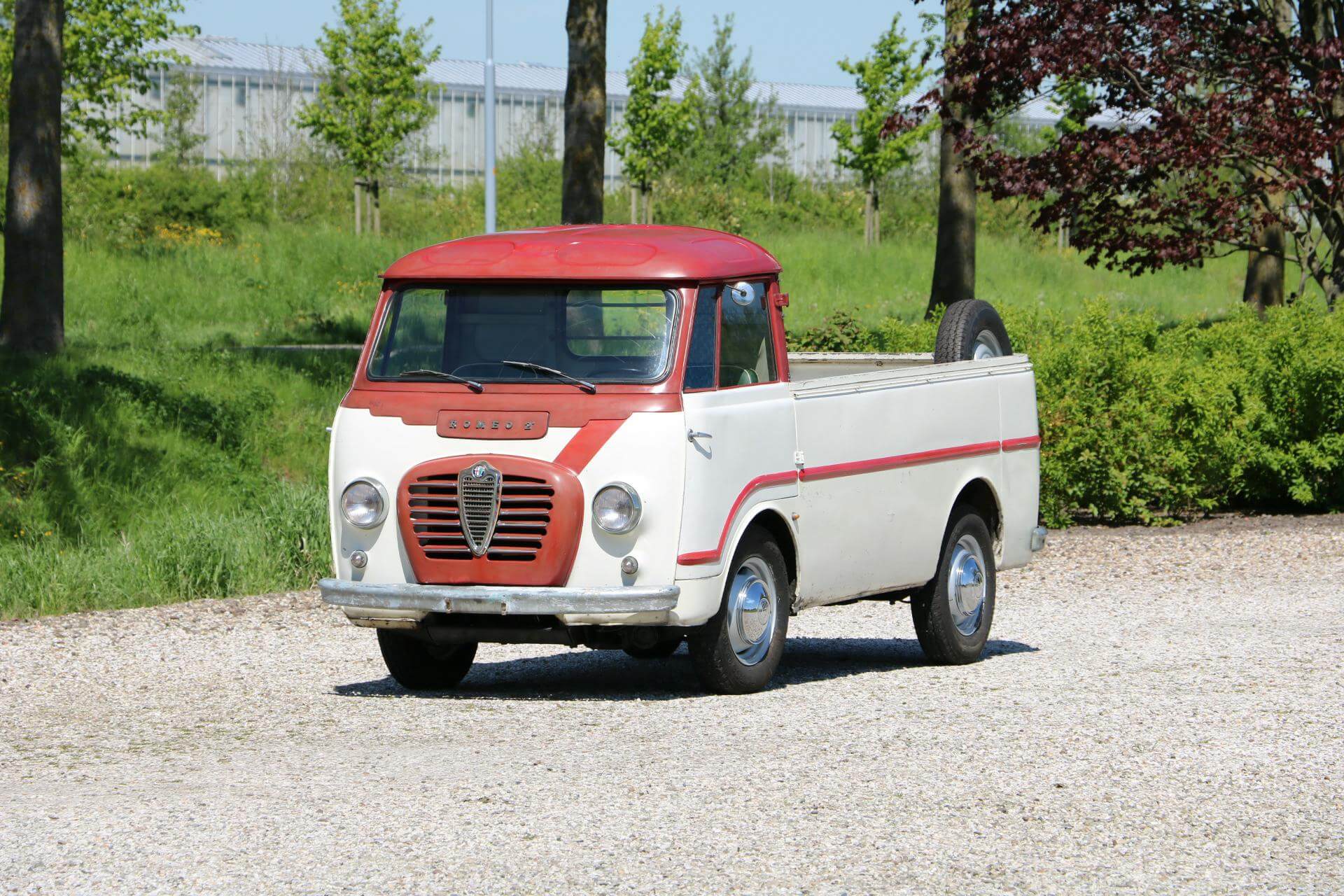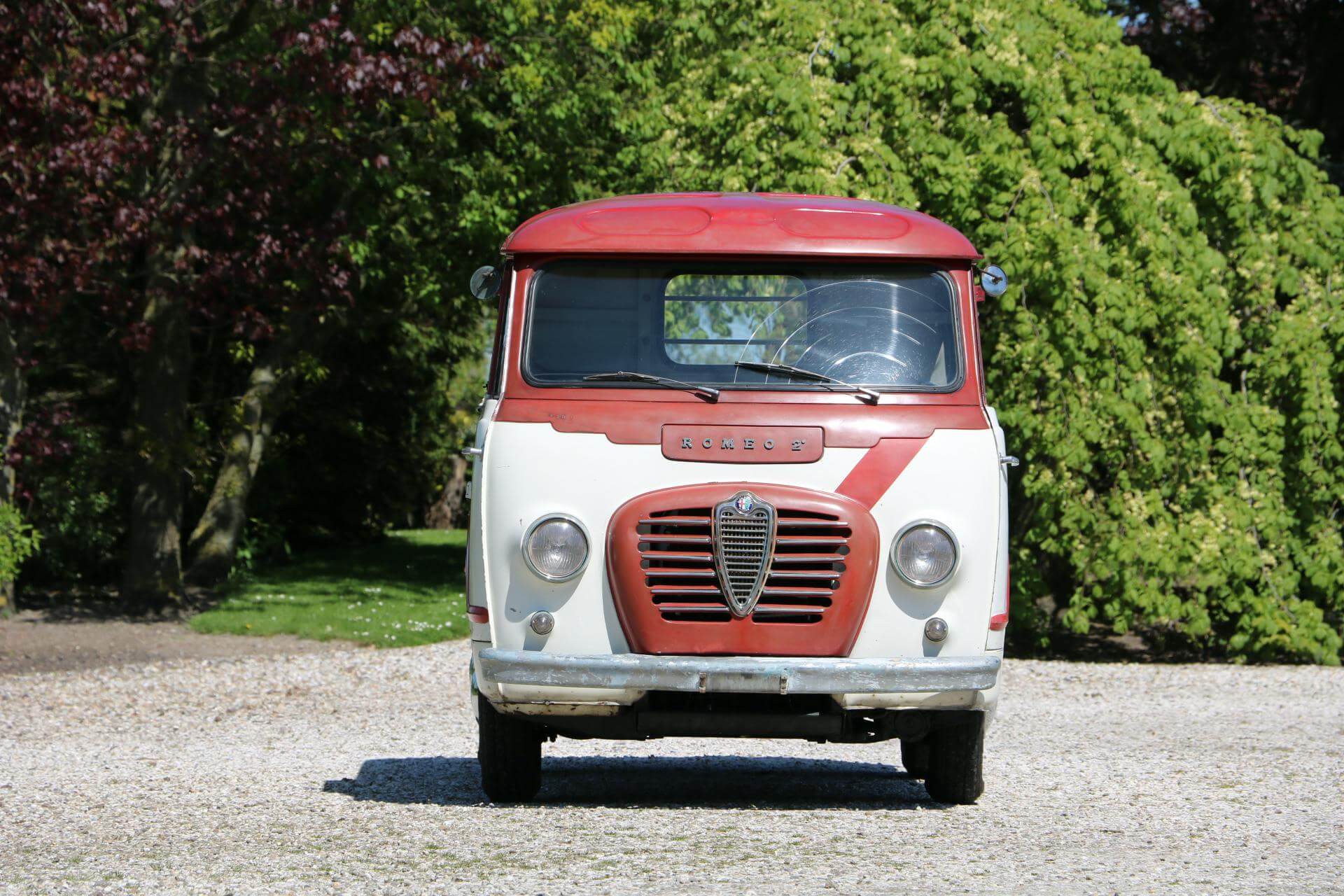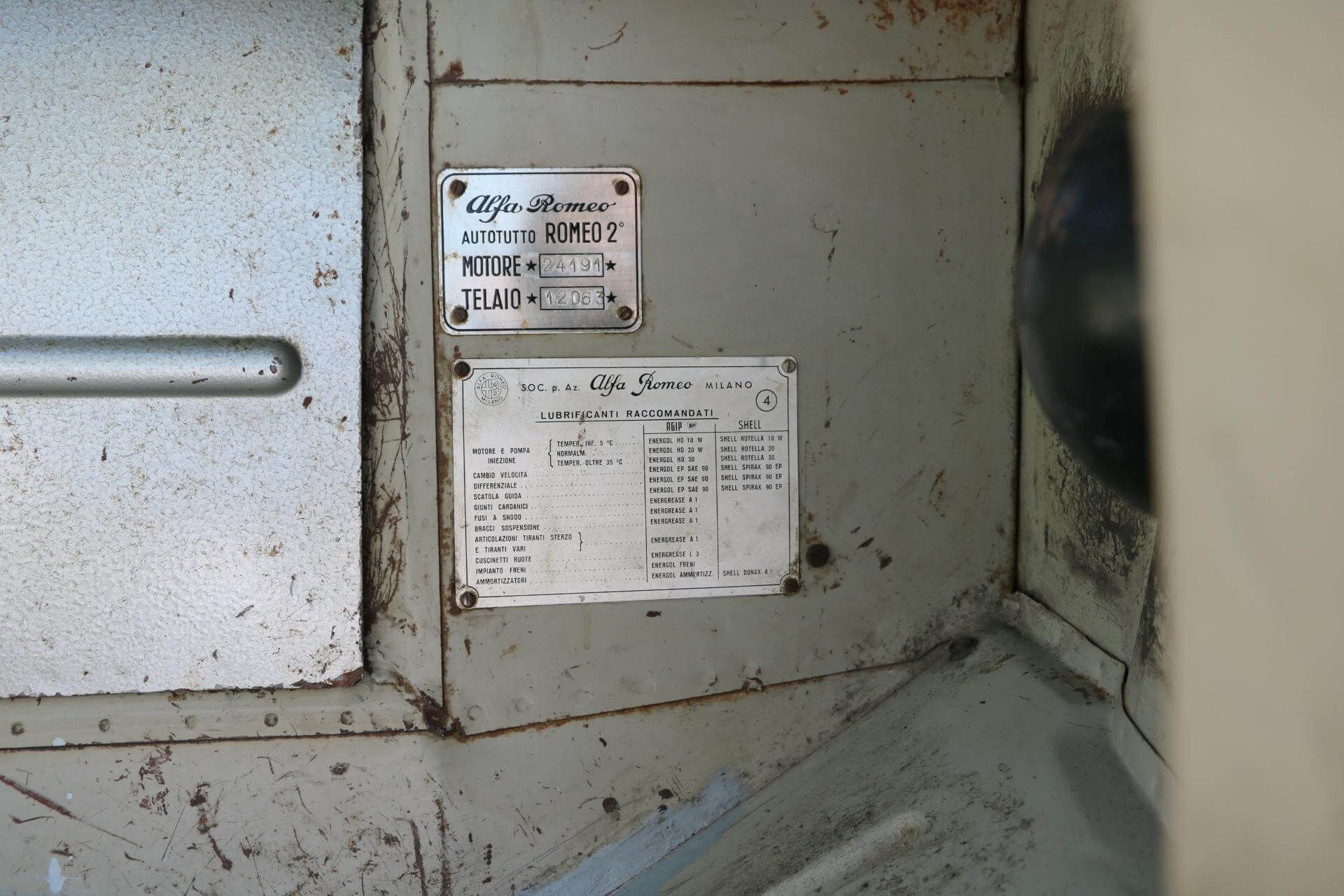 The first Alfa Romeo T10 "Autottutto" (meaning all purpose) was presented at the Turin Motor Show in 1954 as a minibus and panel version. Later more versions for the Alfa Romeo Romeo 2 came available. Alfa Romeo made themselves with very many body versions: van, high roof van, "Promiscuo" (a van with additional side windows and rear seating), minibus, school bus, ambulance, pick up, drop-side truck and double cab truck. Besides these standard versions – many coachbuilding companies made their own creations.
In different series, around 20,000 examples were produced world-wide. Unfortunately, like with many commercial and industrial vehicles only a few Romeo's have survived. In the past we have owned a very special passenger van with high roof and in all original condition (vin: 9668). When we got informed about this vehicle, we were immediately interested.
Our Alfa Romeo Romeo 2
Originally this Alfa Romeo Romeo 2 Pick Up van was delivered in the beautiful old town of Fossano, in the Italian province Cuneo. In this province the car resided until we discovered it recently. The car was with an older gentleman who kept it for many years. With the car we have the original Italian Libretto for registration and other documentation. Such as the original guarantee book and addresses to have the car serviced. Recently the brakes have been overhauled and the tires have been replaced. Due to its history the car has a very charming patina which is too good to be restored in our opinion. The car still has its original engine and gearbox.
The car will be sold in as-is condition with Italian libretto, we can however arrange a Dutch registration.
This Alfa Romeo Romeo 2 is for sale. Please don't hesitate to contact us for further details or an appointment.