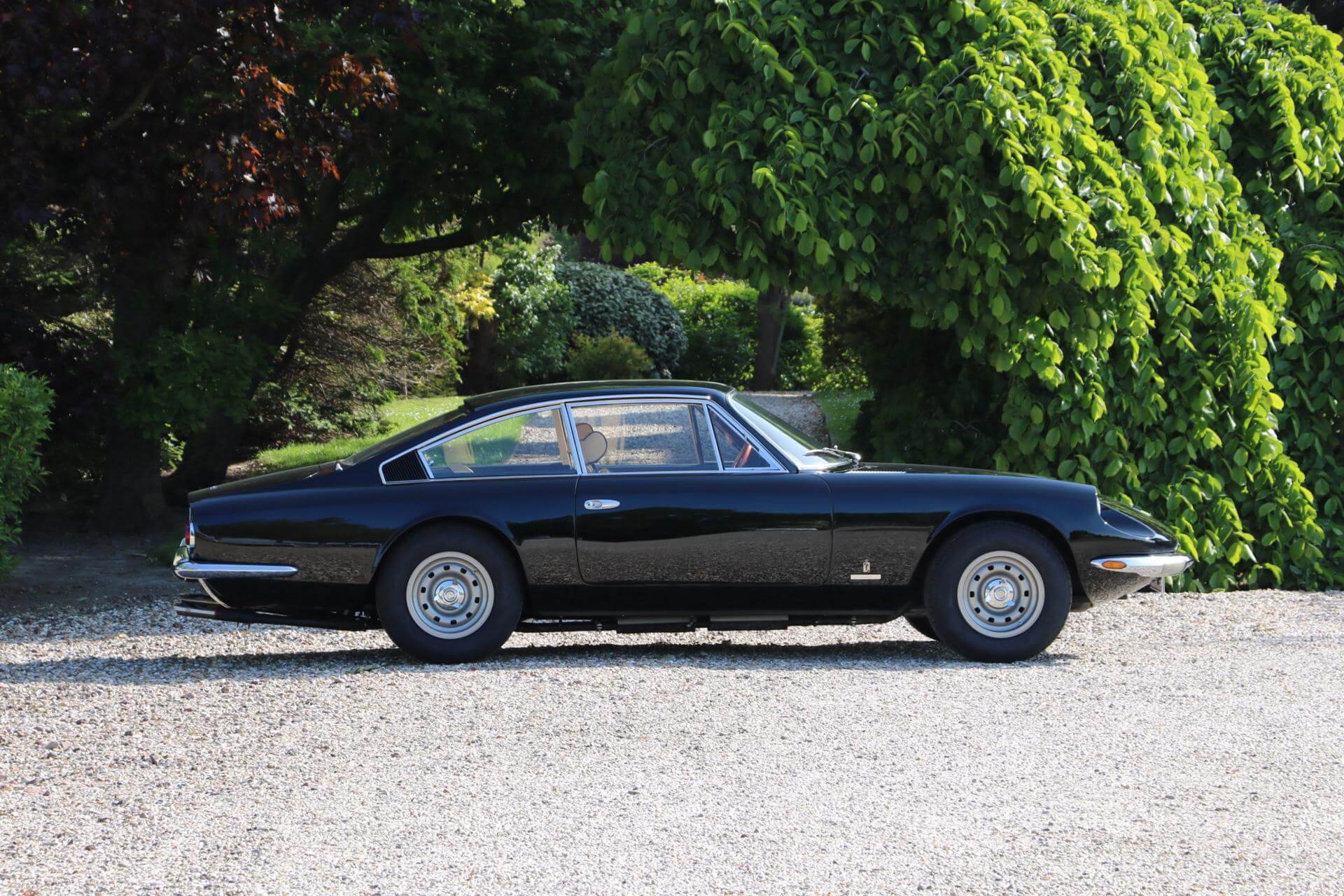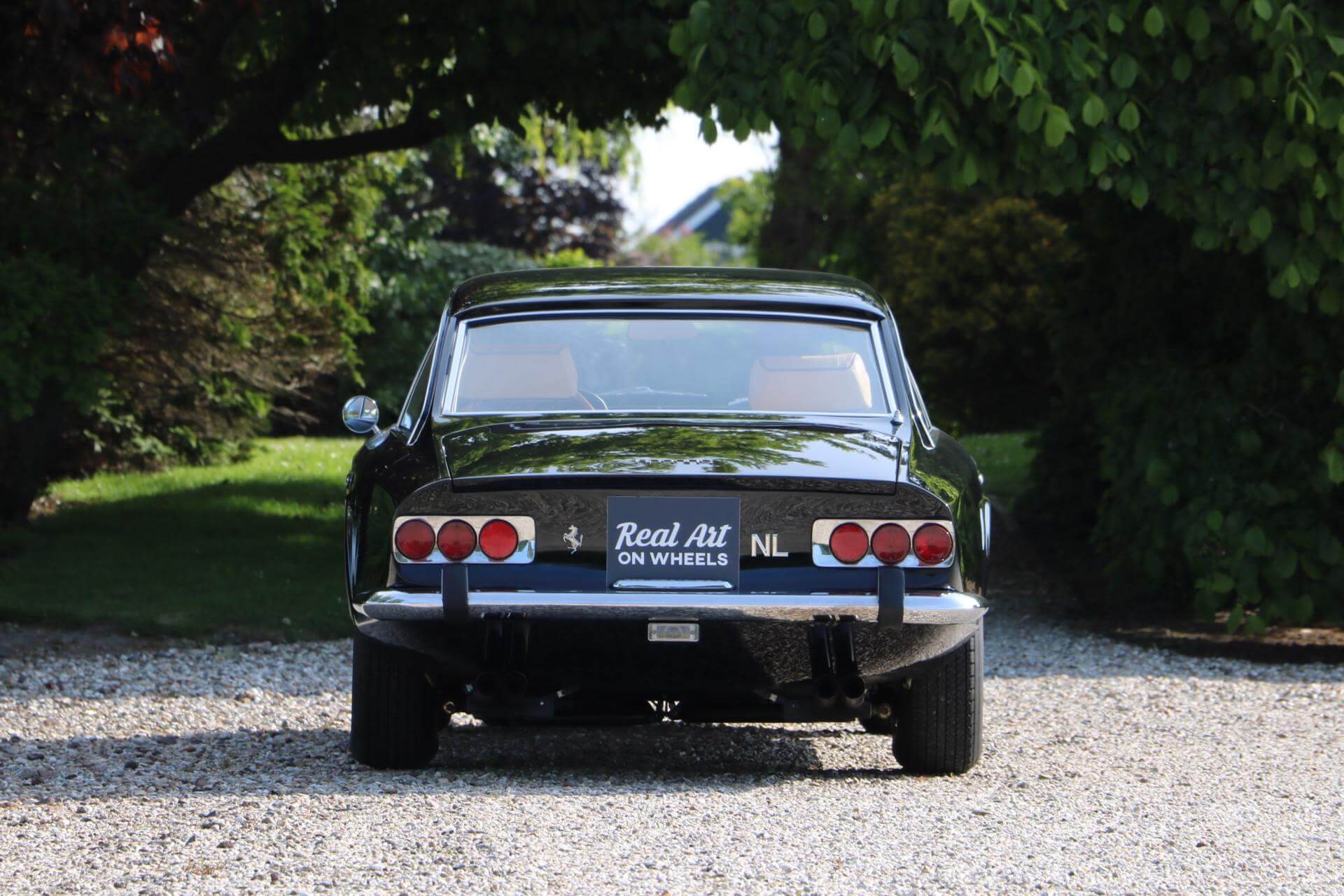 The Queen Mary
The Ferrari 365 GT 2+2 first debuted at the Autosalon de Paris back in October 1967. A total of 801 examples were produced in a four year period. It replaced the Ferrari 330 GT 2+2 and had independent rear suspension, developped by Koni and Ferrari together, instead of the live rear axle on leaf springs. This was not seen on a 2+2 Ferrari before.
The Ferrari 365 GT 2+2 was designed by Pininfarina and became the most luxurious Ferrari of its days, the car offered power steering, electronic windows and optional air conditioning. Due to its immense dimensions the car was known as the "Queen Mary".
Our Ferrari 365 GT 2+2
Little is known about the early history of this car. It's believed this is the 10th example bought of the famous Ferrari 356 GT 2+2. Imported into The Netherlands in the late 1990s and registered here in 2002. The car was in the hands of two enthusiasts who enjoyed the car, before it was being dismantled. A bare metal respray was carried out around 2008. At that stage there was no more budget to continue the restoration and the car was parked in a collection. I know this car myself since 2012 and was always trying to buy it. In 2013 the car was bought by the last custodian who completed the full restoration. Technically everything is brand new, gearbox and engine were overhauled. Ferrari Classiche Certification is in progress through our friends at Kroymans Ferrari in The Netherlands. All pictures are made and we are waiting for the big red book from Maranello. This will, of course be included in the sale. The car is fitted with correct Pirelli Cinturato tires.
Witht he car we have a great history file of all work that has been carried out. All work is specified with invoices and photographs. Currently the car is registered in The Netherlands and comes with a valid APK (like MOT/TUV/CT).
Optional perspex headlight covers are with the car available.
This matching numbers Ferrari 365 GT 2+2 is for sale for the first time in almost 20 years and just ready from a complete and comprehensive restoration. Please don't hesitate to contact us for further details.

Sold, thank you!