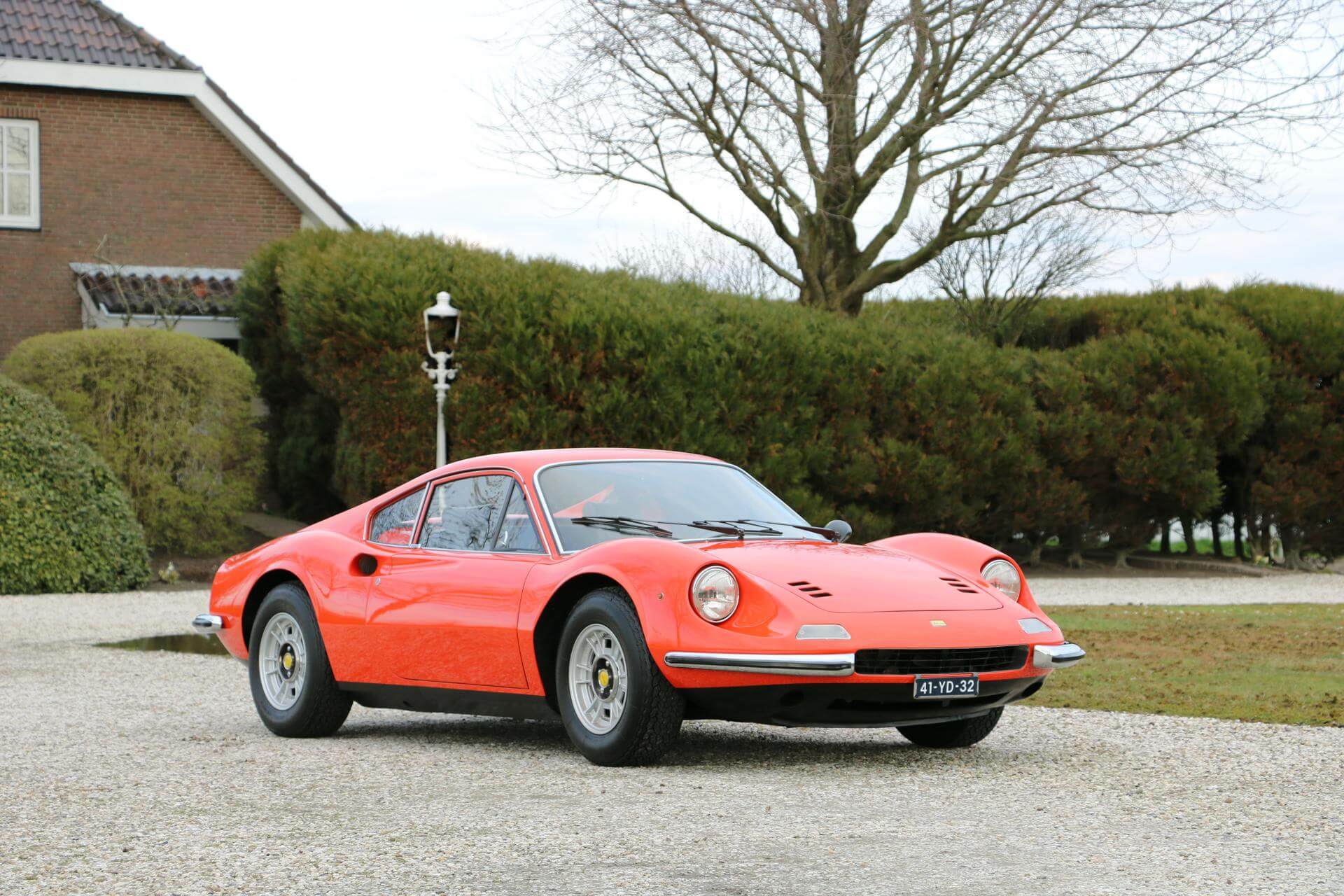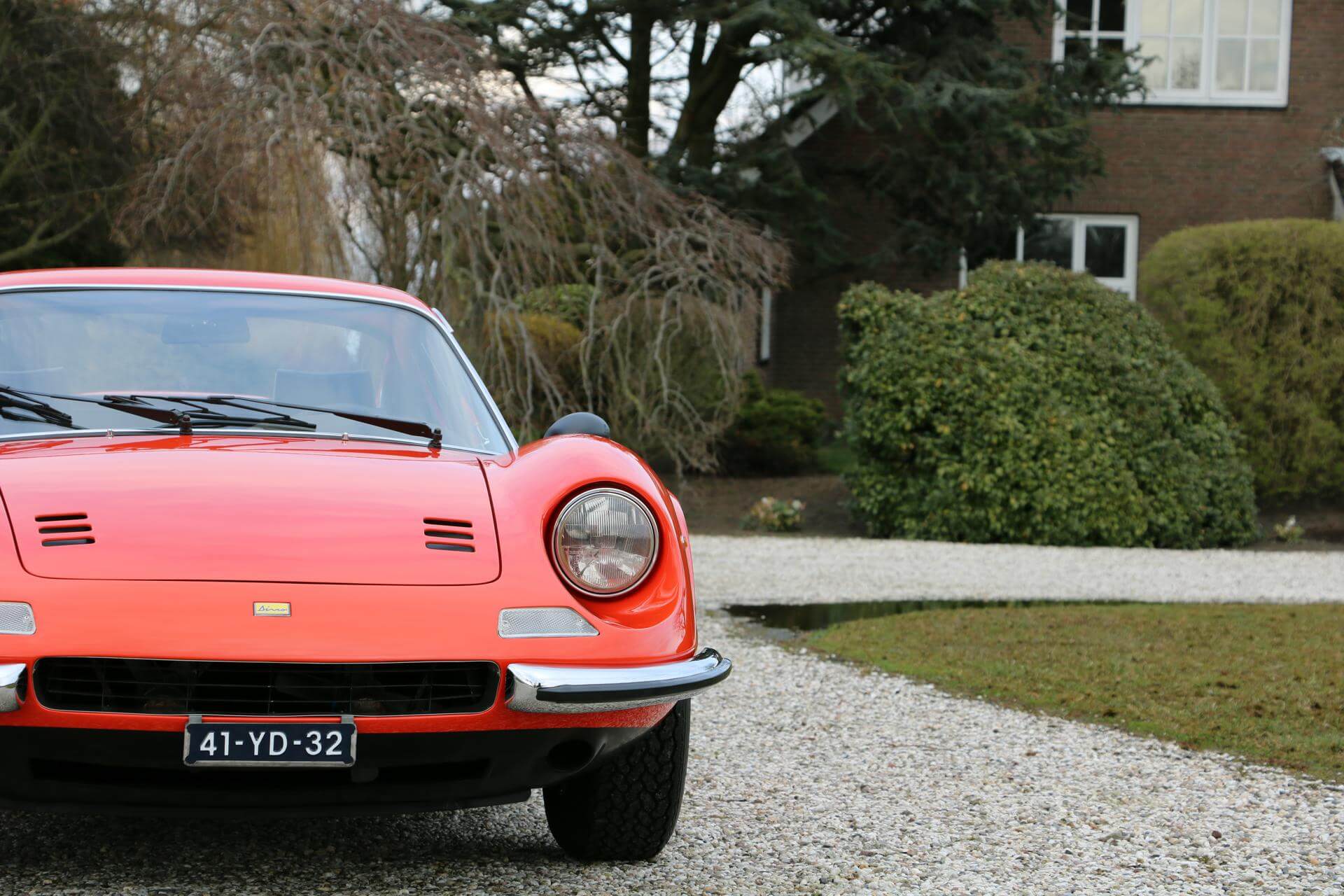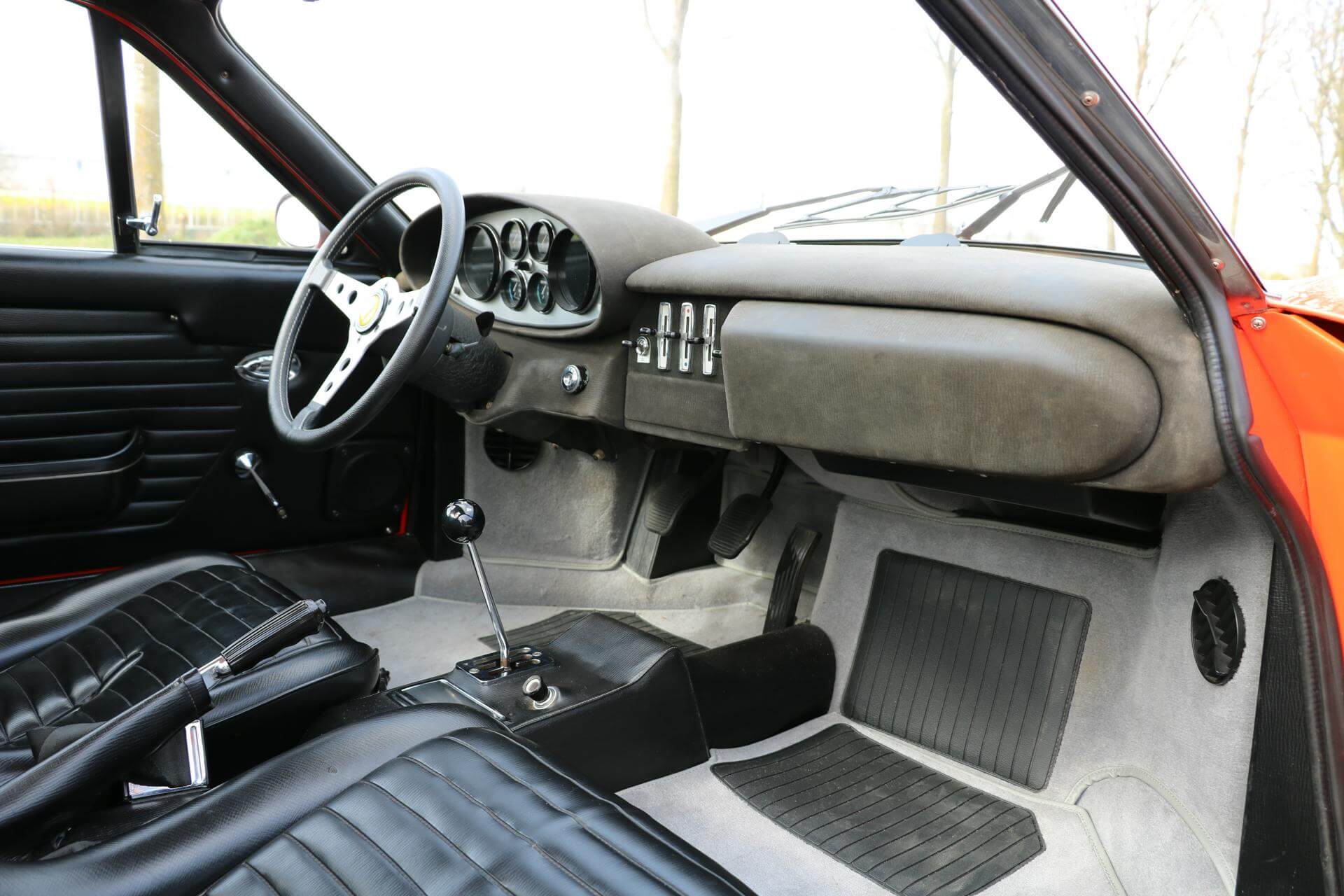 A new step in the history of Ferrari
The Ferrari Dino 246 GT was the first automobile manufactured by Ferrari in high numbers. It is lauded by many for its intrinsic driving qualities and groundbreaking design. Sports Car International placed the car at number six on its list of "Top Sports Cars of the 1970s". Motor Trend Classic placed the 206/246 at number seven in their list of the 10 "Greatest Ferraris of all time".
It's design was drawn by Leonardo Fioravanti at Pininfarina and built by Scaglietti. It had soft edges and curving lines typical of earlier Italian cars, unlike its angular successor that Marcello Gandini designed for the Ferrari 308 GT4 – which had the straighter lines and sharp edges seen most boldly in Gandini's later Fiat X1/9.
The conversion of the Dino 196 racing engine for road-going use in the Dino (and the two Fiat models) was entrusted by Fiat to Aurelio Lampredi, to whom Ferrari owed so many great engines. The first 152 examples were produced as Dino 206 GT with the 2.0 liter V6 that was also available for the Fiat Dino. Calls for more power were answered with the 2,4L Dino 246. Th eengine was a 2.418cc iron block with alloy heads. It produced 195 horsepower at 7.600 RPM. Total production of the Ferrari Dino 246 GT was 2.295 examples and 1.274 Spyders (GTS) – a total production run of 3.569 examples.
Our Ferrari Dino 246 GT
Back in 1973, this Ferrari Dino 246 GT was originally supplied in Italy. On May 13, 1985 the car was bought by the second owner, a Mr Casell living in Treviso, Italy. He kept the car for over 30 years before he sold the car in to a Belgium collector in 2015. With this third owner the car was registered in Belgium and sparingly used. We added this lovely Dino recently to our collection. Currently the car is registered in The Netherlands and fully serviced. This Dino is in highly original condition. The car has been repainted once, in its original livery of "Rosso Dino" (orange). The car has a very good panelfit and is accident-free. The dashboard is original and so are the seats. The carpets have been renewed to original specification.
This Ferrari Dino 246 GT is for sale. Please don't hesitate to contact us for further information.