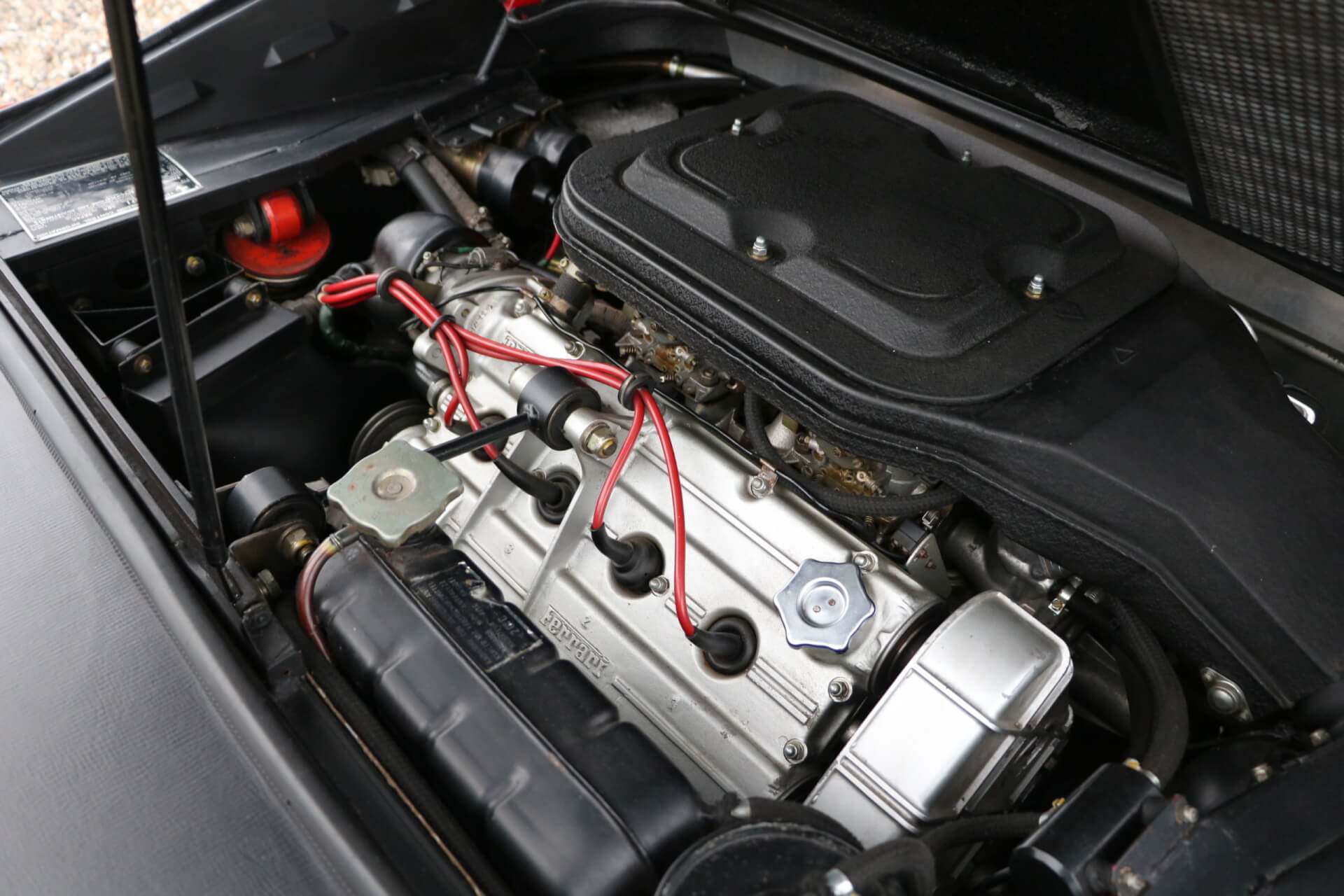 The Pininfarina designed V8 Ferrari
The Ferrari 308 GTB was styled by Pininfarina end introduced at the 1975 Paris Motorshow as a supplement of the Bertone-shaped 2+2 Dino 308 GT4 and a direct replacement for the two seater Dino 246.
The transverse V8 mid-engine was equipped with four twin-choke Weber carburettors and single coil ignition. The bodywork of early 308 GTB's was entirely made of glass-reinforced plastic (GRP), allowing a very light weight of only 1,050 kg. This lasted until June 1977, when the 308 was switched to steel bodies, resulting in an overall weight increase of approximately 150 kg.
During the 1977 Frankfurt Motor Show, the targa topped 308 GTS wat introduced. All GTS'es used a wet sump engine and were steel-bodied. European GTB models retained the dry sump lubrication until 1981. Between 1975 and 1980 a total of 3.219 GTS'es and 2.897 GTB's were made. Only 808 of the fiberglass (vetroresina in Italian) version were made.
In 1980 Bosch K-Jetronic mechanical fuel injection was offered, leading to the 308 GTBi and GTSi; emission decreased at the price of a power drop.
This Ferrari 308 GTS
Little is known about the early history of this Ferrari 308 GTS. The car was originally produced for the Trans-Atlantic market. In the early 1990s the car was imported into Europe. The car was optically adjusted to European specifications and a valuation report dated 9 January 1991 confirms its accident-free condition and reported a value of 100,000 Dutch guilders (approximately 45,000 EUR). In September 1993 the same owner applied for a valid registration in The Netherlands. The car was sparely used and a major service at marque specialist Forza Service in Oss was carried out in October 2000. A few more service records are in the history file of the car presented. In 2016 the car went to the second Dutch owner where it was part of a bigger collection. The car was recently checked and comes with a valid APK (like MOT/TUV/CT). Some old APK reports and an original brochure compliment the original manual and an empty service book.
This Ferrari 308 GTS is a very affordable entry into the world of classic Ferrari's. The Rosso Corsa paint has a nice gloss and the original black leather interior a charming patina. This car is to be enjoyed.
This Ferrari 308 GTS is for sale. The car is ready for inspection in our collection in Burgerveen, The Netherlands. Please don't hesitate to contact us for further details.