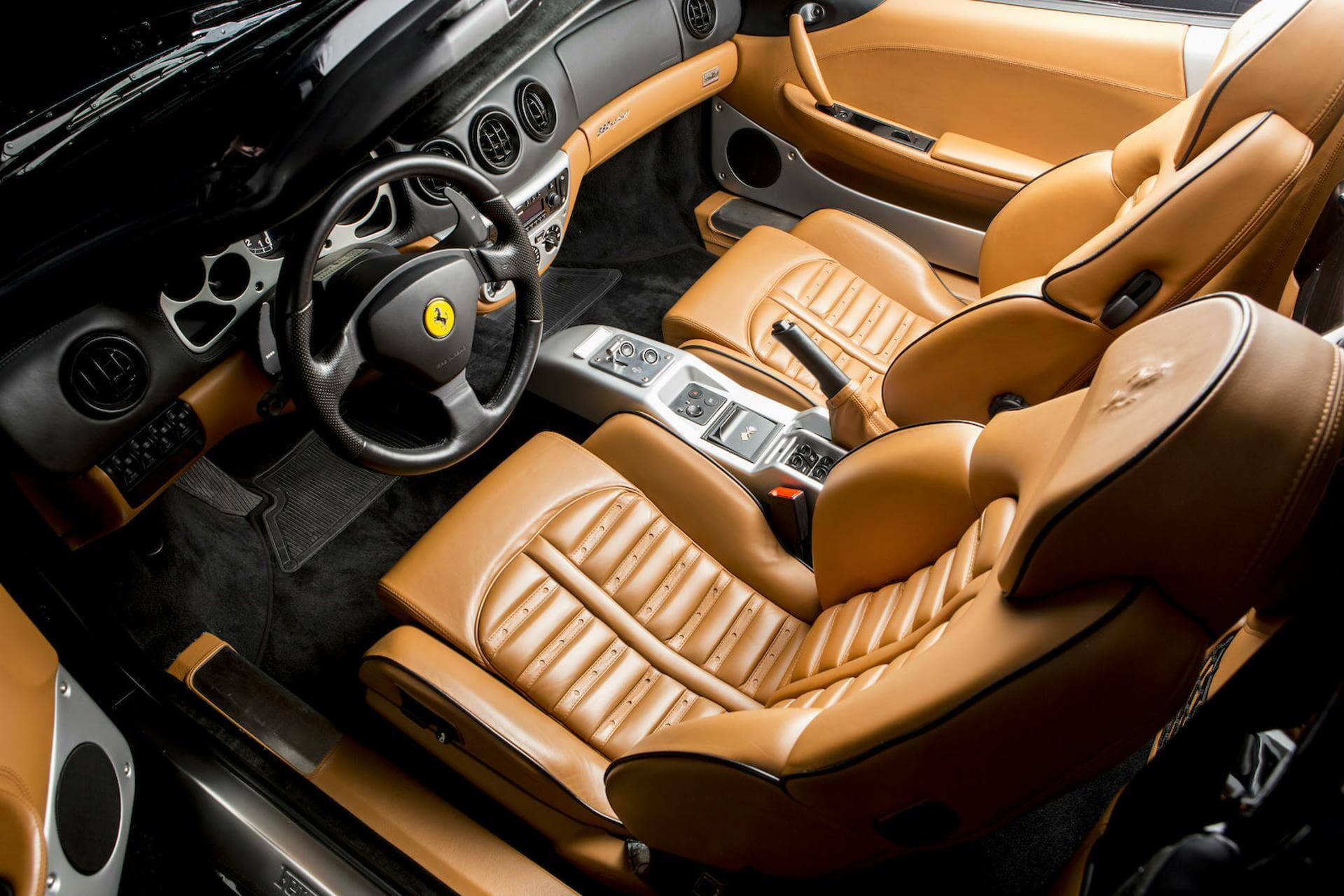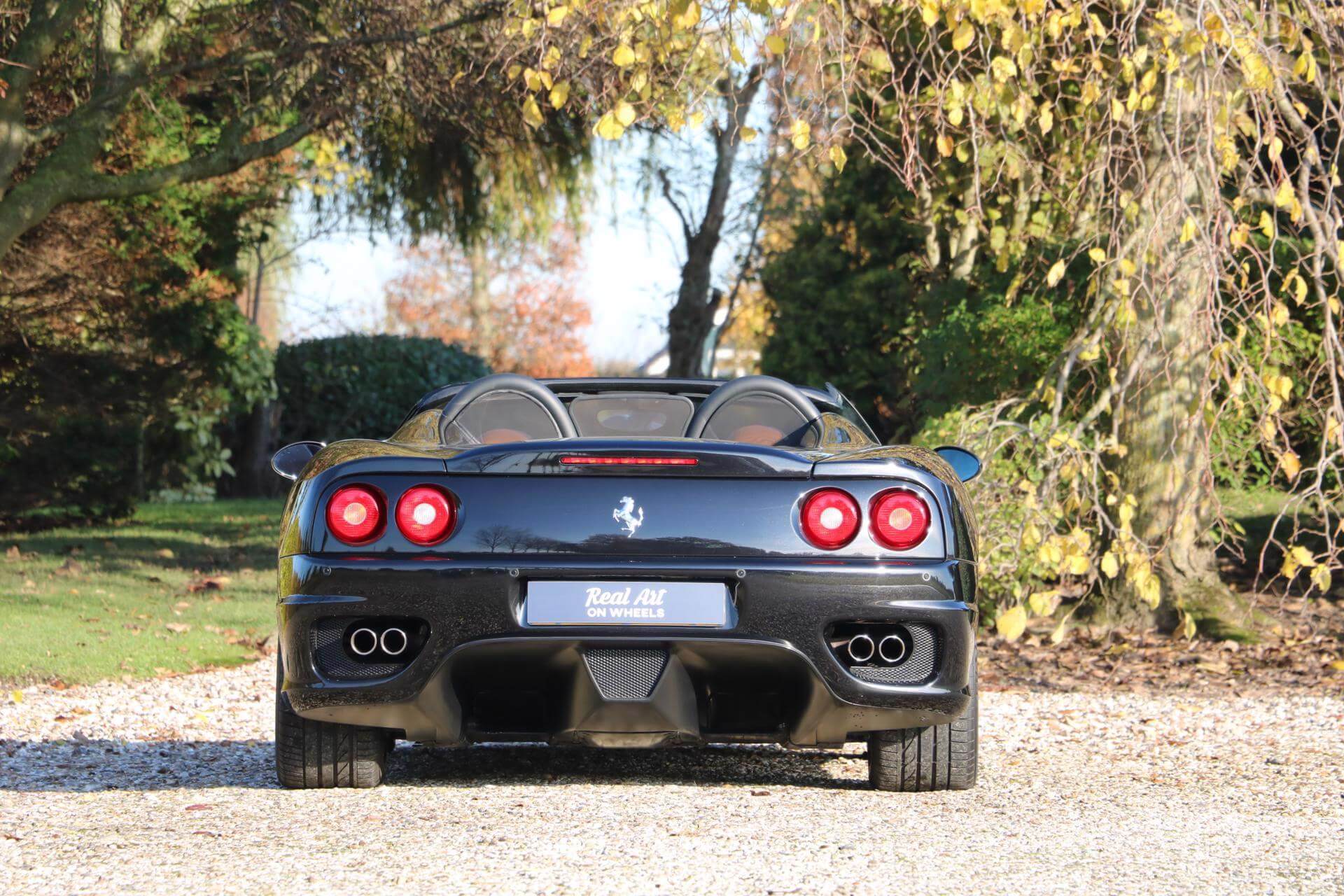 An anniversary celebrated the right way
The Ferrari 360 Spider was Ferrari's twentieth road-going convertible. The Ferrari 360 was designed with a Spider variant in mind; since removing the roof of a coupe reduces the torsional rigidity, the 360 was built for strength in other areas. Ferrari designers strengthened the sills, stiffened the front of the floorpan and redesigned the windscreen frame. The rear bulkhead had to be stiffened to cut out engine noise from the cabin. The convertible's necessary dynamic rigidity is provided by additional side reinforcements and a cross brace in front of the engine. Passenger safety is ensured by a strengthened windscreen frame and roll bars. Due to use of light aluminium construction throughout, the Spider weighs in only 60 kg heavier than the coupe.
As with the Modena version, its 3.6 litre V8 with 400 horsepower is on display under a glass hood. The engine — confined in space by the convertible's top's storage area — acquires additional air supply through especially large side grills. The intake manifolds were moved toward the center of the engine between the air supply conduits in the Spider engine compartment, as opposed to lying apart as with the Modena. Despite the car's mid-mounted V8 engine, the electrically operated top is able to stow into the compartment when not in use. The convertible top was available in black, blue, grey and beige colors. The transformation from a closed top to an open-air convertible is a two-stage folding-action that has been dubbed "a stunning 20 second mechanical symphony". The interior of the Spider is identical to that of the coupe.
Our Ferrari 360 Spider
This Ferrari 360 Spider was delivered on March 18, 2002 to its first Dutch owner by Ferrari Import Kroymans. This beautiful 360 Spider was equipped with some desirable features as the optional F1-style paddle gearshift, electrically adjustable Daytona seats, red brake callipers and is finished in Nero Daytona Metallic with full tan leather upholstery. Benefitting from a recent full service, including new belts, the car comes complete with its original leather wallet and book pack (including the service booklet); keys and alarm fobs and leather holders for the tools. The car is currently registered in The Netherlands, which can be easily used for registration within every EU country. This might be the absolute best Ferrari 360 Spider with extremely low mileage available on today's market.
This Ferrari 360 Spider is for sale. Please don't hesitate to contact us for further details or an appointment.