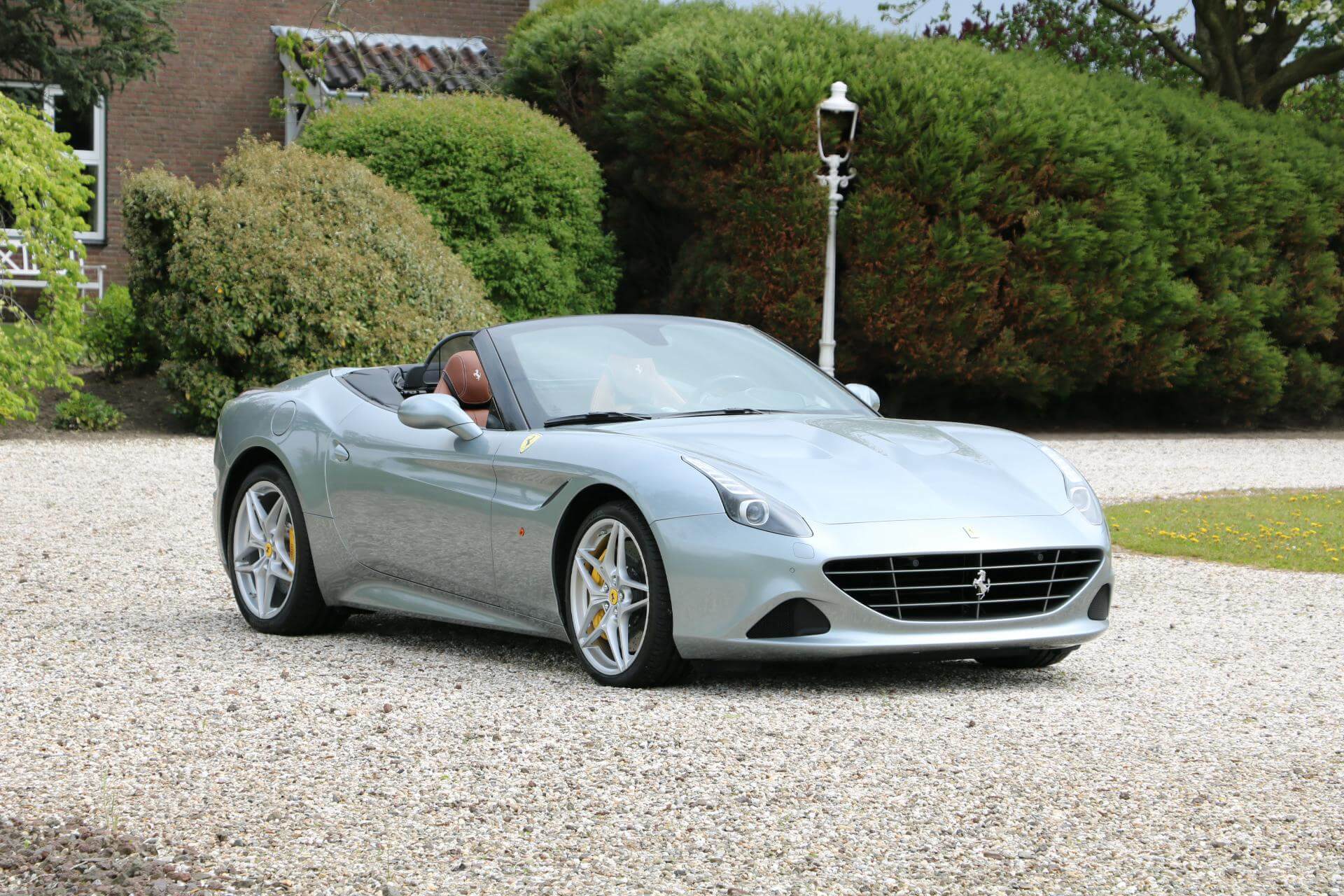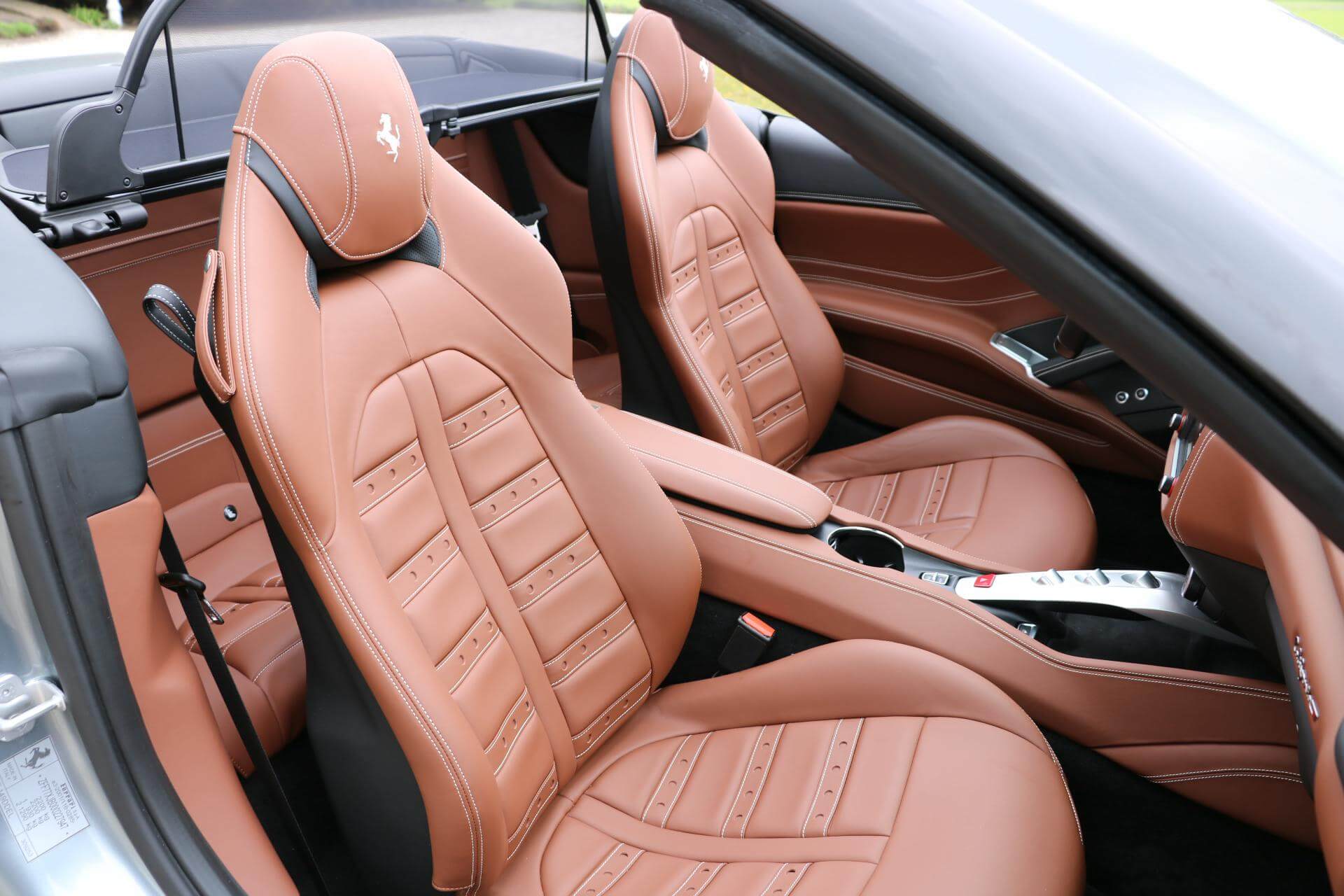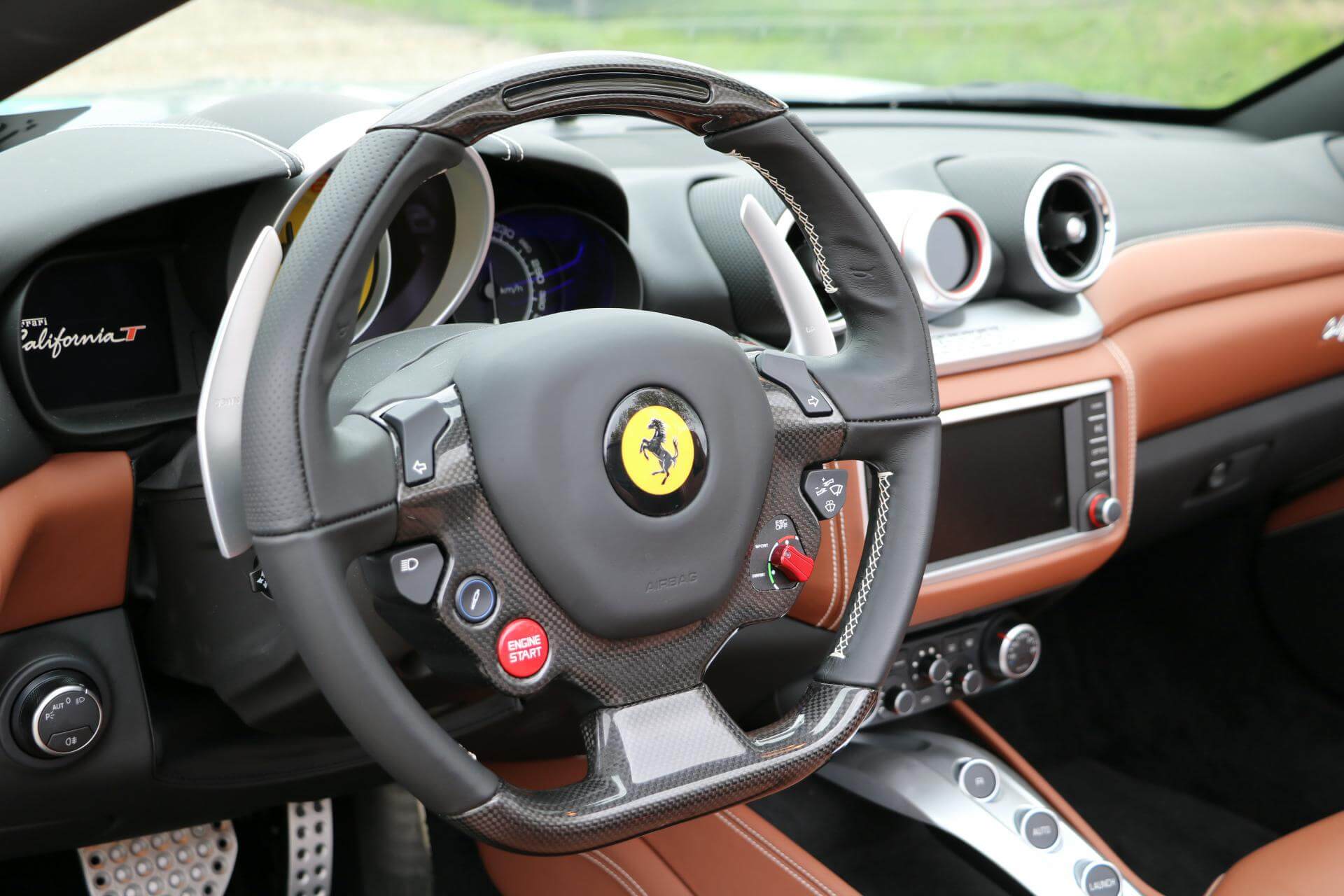 2018 Ferrari California T
The Ferrari California was launched at the 2008 Paris Motor Show. The California represented a new, fourth model range for the company. The new model range (eight cylinder grand touring sports car) joined the than current models: the eight cylinder sports car, the twelve cylinder sports car and the twelve cylinder grand touring car. The car was designed under the oversight of Ken Okuyama at Pininfarina. The chassis was designed and manufactured by Ferrari division Carrozzerie Scaglietti. Overall, it represents a number of firsts for Ferrari:
The first front engine Ferrari with a V8
The first to feature a 7-speed dual clutch transmission
The first with a folding metal roof
The first with multi-link rear suspension
The first with direct petrol injection
Ferrari California T
The Ferrari California T was an update of the earlier California featuring new sheetmetal, new interior, a revised chassis and a new turbocharged powertrain, debuting in 2014 for the 2015 model year. First unveiled on the web on February 12, 2014, subsequently the car debuted at the Geneva Motor Show. The T in the moniker stands for Turbo, a technology Ferrari last used on a roadcar on the F40. The car utilizes a new 3.9-litre bi-turbo V8 that produces 560 horsepower at 7,500 rpm and 755 Nm torque torque at 4,750 rpm as well as a 7-speed dual clutch gearbox with different gear ratios, a revised magnaride' adaptive suspension, as well as a new F1 Trac system. The car can accelerate from 0–100 km/h in 3.6 seconds and reach a top speed of 315 km/h. The car also features a new front fascia that was influenced by the Ferrari F12, a revised rear and a revised interior. Another improvement to the car is the reduction of emission pollution by 15% compared to its naturally aspirated predecessor. The car also utilizes small turbos and a variable boost management system to reduce turbo lag.
Handling Speciale Package
Similarly to the previous generation, a Handling Speciale (HS) package was made available for the California T, providing sportier handling at the expense of a stiffer ride. Handling Speciale includes stiffer springs front and rear, retuned magnetorheological dampers, faster gear shifts when in Sport mode, reprogrammed F1-Trac stability control, and a new sport exhaust system. Visually HS package-equipped cars are distinguished by a matte grey grille and rear diffuser, matte black diffuser fences and matte black exhaust tailpipes. The California T Handling Speciale vehicle was unveiled at the March 2016 Geneva Motor Show.
Our Ferrari California T
This Ferrari California T is an original EU delivery (delivered in The Netherlands) and is brand new. The car has not been registered yet and no owner is listed in the Ferrari booklet. This is your chance to buy a brand-new Ferrari with delivery mileage in a very tasteful combination with interesting discount. The car we have available is painted in the beautiful "Grigio Titanio Metallizato" with a "Nero" roof. The leather interior is in "Terra Bruciata" with "Grigio Chiaro" stitching. other options are:
Adaptive frontlight system
Two tone body painting
Yellow brake callipers
Daytona style rear seats
Daytona style seats
Cavallino stitched on headrest
High emotion low emission
Special handling package
Carbon fibre steering wheel + LEDs
"Scuderia Ferrari" shields
Interior / Exterior electrochromic mirrors
Parking camera
Aluminium driver & passenger footrest
20 inch forged painted rims
Yellow rev counter
Full electric seats
Foldable rear seats backrest
High power Hi-Fi system
Coloured special stitching (grigio chiaro)
Tyre pressure monitoring kit
This Ferrari California T is for sale. The car can be sold tax-free. The car is currently not registered and comes with a COC document. We can assist in registration of the vehicle in any country, including The Netherlands. Please don't hesitate to contact us for further details or an appointment.